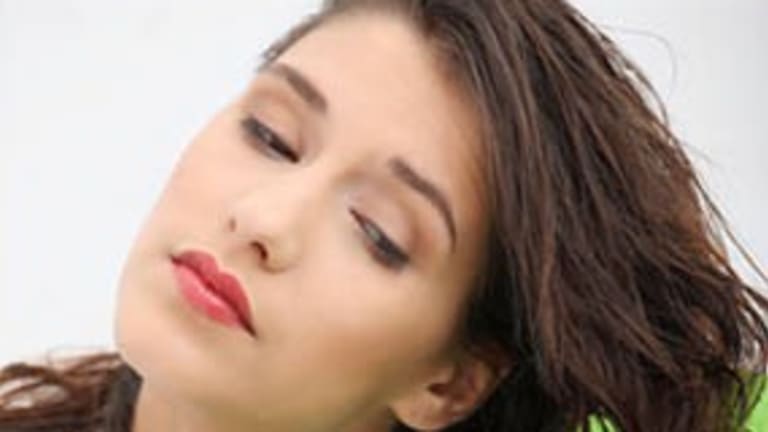 Summer Hair Care
Summer is a glorious time to relax and play—but warm summer days can do a number on your hair.
by Women's Health Updated 09/21
Your hair may suffer from exposure to the heat, sun, humidity, chlorine, or salt water. The three main hair complaints in the summer are dryness, frizziness, and discoloration. But don't despair—summer doesn't have to mean damaged hair.
By taking a proactive stance you can ensure that your hair stays healthy and looking great. Take extra special care of your hair throughout the summer so you look great, feel great, and can avoid having to do damage control next fall. Here's how:
1. Shampoo less. That's right—at a time when you may feel like you want to shampoo more often, you need to do just the opposite. Summer heat and sun exposure are very drying. Shampoo can rob hair of its natural oils, thereby creating a vicious cycle of dryness. Cut back on shampooing if possible.
2. Switch to gentler products. Just as your skincare regimen changes for summer, so should your hair care regimen. This is a time to switch to gentle, natural products and avoid those that may contain harsh, drying chemicals. You may also wish to forego color treatments or hair straightening, as these chemicals serve to dry the hair out as well.
3. Embrace conditioner. Dry hair needs extra TLC in the form of moisture—namely conditioner. You may wish to use a leave-in conditioner during the summer, especially on days when you will be in the sun for long periods. In addition, summer is a time to schedule deep conditioning treatments. You can visit a salon for deep conditioning or do it yourself at home. Find a conditioner designed to replenish moisture, apply, place a shower cap over your hair and leave on for as long as possible.
4. Avoid heated styling tools. Your hair is already exposed to enough heat in the summer—you don't want to exacerbate it with the blow dryer, flat iron, and curling iron. Lay off these damaging tools and go au naturel whenever possible. If you absolutely must style with a blow dryer or flat iron in the summer, consider using a leave-in conditioner before styling your hair.
5. Schedule regular trims. Summer robs your hair of moisture, leaving the ends dry and frizzy. To avoid split ends and further damage, be sure to schedule regular trims every 4-6 weeks.
6. Cover your head. Just as you use sunscreen to protect your skin, you want to protect your hair from prolonged exposure. Wear a hat or scarf in the sun—this is especially important for color-treated hair, as the sun can cause color to fade. Some leave-in conditioners contain SPF to protect the hair.
7. Protect your hair from chlorine. That pool looks so cool and inviting—and it is, just not for your hair. You don't have to stay out of the pool for the summer. Just use some common sense, especially if you have color-treated hair. The best way to handle chlorine is with a little preventive strategy. Before you enter the pool, get your hair as wet as possible. This will prevent your hair from absorbing too much chlorine. Immediately rinse your hair after swimming—and shampoo and condition as soon as possible afterward.
Summer doesn't have to be an endless series of bad hair days. Stay on top of your hair health to look and feel your best. And remember, it's easier to keep your hair healthy than it is to try to repair it next fall.
Remedies for Summer Hair
No matter how glorious and wonderful the warm, sunny days of summer are, they can wreak havoc on your hair. Summertime hair can be dry, frizzy, brittle, and full of split ends.
While it's important to take a proactive stance to care for your summer hair and prevent the worst from happening, a little damage is inevitable. To cope with the damage, you'll want to have a repair kit on hand. You don't need to spend a fortune on fancy hair care products to care for your summer hair. Instead, visit the kitchen and start concocting. Most of what you need for healthy hair is in your refrigerator.
Ingredients for Hair Repair
There are some key ingredients you'll want to keep on hand for optimal hair care:
Avocado
Mayonnaise
Eggs
Oil (olive oil, almond oil, coconut oil, etc.)
Vinegar
Bananas
Honey
Milk
Coconut milk
Hair Mask
A weekly hair mask during the summer can do wonders for your hair, leaving it soft, shiny, and rehydrated.
Creating a hair mask is easy—you'll need a few simple ingredients and some free time to relax while your hair soaks up all the yummy goodness. Your hair will be hydrated and revitalized in no time. Try one of these easy recipes to revive your hair and put the frizzies to rest.
RECOMMENDED ARTICLES
Avocado-Mayonnaise Mask: Mix a full jar of mayonnaise with half an avocado and spread through the hair, paying particular attention to the roots. Leave on for 20 minutes and rinse with cold water. Mayonnaise is an excellent de-frizzer.
Banana Mask: Blend one banana, one egg, five teaspoons of olive oil, and three teaspoons each of honey and milk. Massage the mixture into your hair and scalp and leave on for 30 minutes before rinsing.
Banana-Almond Mask: This recipe is particularly helpful for dry, damaged hair. Mash one banana and add several drops of almond oil. Massage into the hair and leave on for 15-30 minutes before washing out with a gentle shampoo.
Honey-Olive Oil Mask: Mix equal parts honey and olive oil and massage the mask into your hair. Place a plastic shower cap over your hair and let the mask sit for 30 minutes. Wash with a gentle shampoo. Your hair will be ultra-conditioned after this mask!
Avocado-Coconut: Mix one avocado, one-half cup of coconut milk, and three tablespoons of olive oil. Warm gently on the stove and then apply to hair and leave on for 30 minutes.
Honey-Yogurt Defrizzer: Mix one-half cup of honey with one-half cup of yogurt and one tablespoon of almond oil. Massage into hair from roots to ends and let sit for 30 minutes before washing with a gentle shampoo.
These are just a few of the many concoctions you can create to repair your hair. These all-natural masks add softness and shine to your hair without using a single chemical. Go forth and concoct and enjoy your silky tresses!