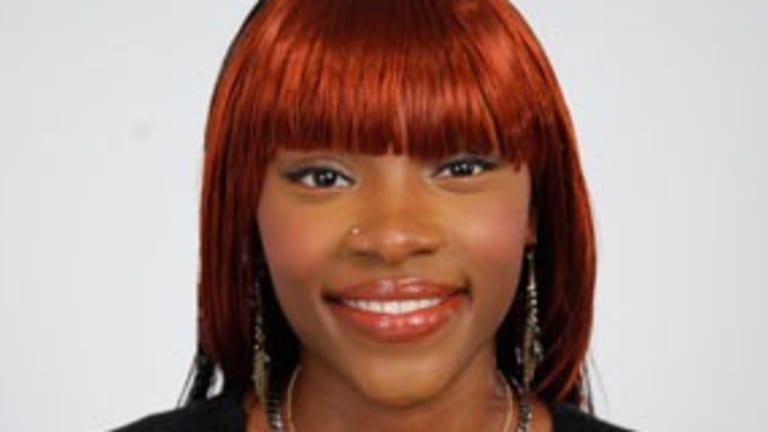 Skin Care and Appearance
Skin Care and Appearance
As a licensed beauty professional for 34 years and a Look Good . . . Feel Better volunteer for more than 20, I have worked with many teens and adults facing appearance-related side effects of cancer treatment. In my experience the following tips can help teens manage skin care, beauty, and hair-loss issues and can boost self-confidence throughout treatment.
Skin Care
Cleanser. The best thing teens can do to manage skin care is to keep it simple. I advise teens to wash their faces in the morning and in the evening with warm water and a gentle cleanser (avoid bar soap and liquid shower soap) to help prevent pimples and acne flare-ups. If skin is especially dry, try using a foaming gel or creamy cleanser.
Moisturizer. Use a tinted moisturizer to give skin a natural glow. Both girls and guys can use this product on their face, arms, legs, and any other exposed areas. A moisturizer replenishes the moisture that skin may lose during chemotherapy or with exposure to heat, dry weather, or sun. When possible, apply moisturizer when skin is damp.
Sunscreen. Teens should use a sunscreen with a sun protection factor (SPF) of 15 or higher when out in the sun. This is a must for everyone but especially for anyone undergoing chemotherapy, as the skin may be more sensitive to sun exposure.
Lip protection. Colorless lip balms with an SPF of 15 or higher help protect lips from sun damage, wind, and cold while also providing moisture.
Beauty
Concealer. A concealer helps hide skin imperfections such as dark under-eye circles, redness, or skin color changes and discolorations. Pick a concealer that matches the skin color, and gently apply to the affected areas with a disposable sponge and blend.
Makeup. Girls who want to be a little more glam may consider one or more of these options to complete their look, depending on their mood: a light application of foundation, powder, and blush; eye shadow, eyeliner, and mascara; and lip color or gloss.
Hair Loss
Do You Have the Perfect Nose?
The British Association of Aesthetic Plastic Surgeons (BAAPS) regularly releases an annual audit, and the figures from 2018 showed that some 28,000 procedures took place in 2018.
Eyebrows. Thinning brows may need to be filled in, or an entire brow may need to be re-created. Gently draw the brow back in with a light touch to help frame the face. (You can find detailed how-to instructions at lookgoodfeelbetter.org.)
Wigs. Wigs these days are fantastic and can give the appearance of thick, healthy-looking hair without looking "wiggy." Wigs are made of either synthetic material, human hair, or a combination of both. Human-hair wigs are the most expensive and require more care. Most wigs are made with more hair than needed so that they can be cut and styled to suit your face. A hairstylist should be able to help you with your wig fitting and styling needs. (Some types of nonsynthetic wigs can be spiked one day using hair gel or hairspray and then gently flat-ironed the next day using low heat.)
Alternative head coverings. The options for stylish head coverings are abundant and can be a quick, easy, and inexpensive solution to coping with hair loss due to cancer treatment. Choose from scarves, bandanas, turbans, and hats. The T-shirt wrap is a cool, comfortable option that you can make yourself. Check out the instructions at lookgoodfeelbetter.org/2bMe/girlsslideshow.html. _
Look Good . . . Feel Better

Helps Teens Facing Cancer

The free Look Good . . . Feel Better program for teens was created especially for 13- to 17-year-olds who are facing cancer. The program provides helpful information for teen guys and girls about how to deal with skin changes, hair loss, nutrition, and fitness and how to keep their social lives on track while going through any kind of cancer treatment. For more information visit lookgoodfeelbetter.org.
TheLook Good . . . Feel Betterprogram was founded and developed in 1989 by the Personal Care Products Council Foundation, a charitable organization established by the Personal Care Products Council, the leading national trade association representing the global cosmetic and personal care products industry. The program is a collaboration of the Personal Care Products Council Foundation, the American Cancer Society, and the Professional Beauty Association, a national organization that includes salons, spas, distributors, manufacturers, and more than 25,000 beauty professionals.
One Teen's Story
Cancer survivor Ebony O'Neal knows firsthand how it feels to be a teen facing a cancer diagnosis. Ebony, who is now 22, was diagnosed with sarcoma at age 13. During treatment she experienced hair loss, weight loss, and skin discoloration.
"As a result of treatment, I lost my hair, eyebrows, and eyelashes, and my skin became darker," Ebony says. "Though my interest in cosmetology had introduced me to a wide variety of fun wigs even before treatment, I was not prepared to deal with skin care issues and the loss of eyebrows and lashes that occurred during my treatment.
"My oncology social worker recommended I attend a Look Good . . . Feel Better workshop, where I learned so much about skin care and beauty tips," she says. "The way the makeup made me look, I felt like a whole new person! At the end of the workshop, I looked in the mirror and said, 'This is the Ebony I remember!'"
Ebony is the mother of a beautiful 16-month-old daughter, Divine. And now she shows her friends and family members how to take care of their skin and apply cosmetics.