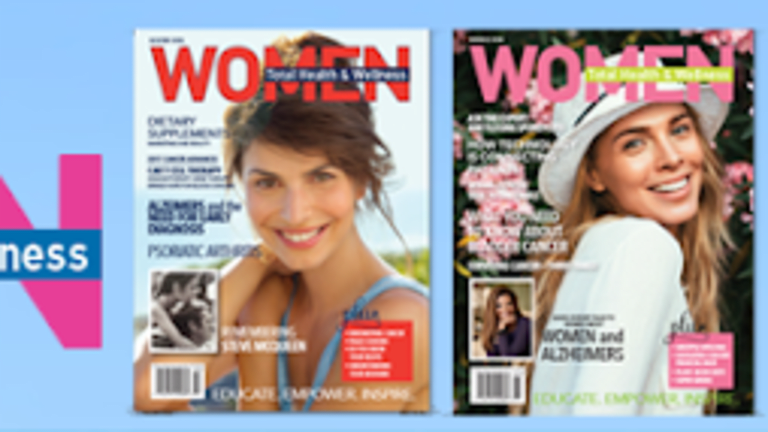 Seven Tips for Selecting and Caring for your Wig
Seven Tips for Selecting and Caring for your Wig
Throughout their careers, most hairstylists have the privilege of working with strong, beautiful women who unfortunately have to face the challenges that come with fighting cancer. For the majority of the women dealing with the disease, turning to wearing a wig is born of necessity, not desire. I always try to emphasize that it's important not to settle when it comes to wigs and that there is an opportunity to have some fun with a new look or style. It's also important to know that there are hairdressers out there who want to help you look good and feel better.
When I stand behind a chair, the most important thing I want my clients to know is that they have choices when it comes to hair loss—and that how they feel when they get up from my chair is even more important than how they look, which can always be changed.
Here are a few of my suggestions to help you feel good about selecting, styling, and caring for your wig.
Weigh all your options. Wigs come in many different styles and levels of quality, and you will have dozens of options when selecting one. Before you buy, you'll want to think about your budget because the cost of wigs can range from $50 to more than $1,500. Typically, the more expensive the wig, the higher the quality of the materials used to make it. It's also important to weigh the pros and cons of selecting a synthetic wig versus a human-hair wig. Synthetic wigs tend to be less expensive and easier to maintain, but they can be sensitive to heat and may look less natural. Human-hair wigs tend to be more natural looking but usually cost more, are a bit heavier, and, like natural hair, will need more maintenance in terms of washing, styling, and color treating.
Buy a wig that fits. It may seem like I'm stating the obvious, but be sure that you buy a wig that fits your head. Shopping via mail order or on the Internet may seem like a great idea, but it doesn't allow you to try on the wig for a true sense of the look and feel. Much like a bathing suit or pair of jeans, a wig sometimes looks different on a mannequin than it does on you. It's best to go to a wig shop to try them on for the best fit and style.
Pay special attention to hair placement. Once you've identified several wigs that might work for you, pay special attention to the placement of the hair in the wig cap. A wig with a natural-growth hairstyle will be more expensive, and it is very difficult to make hair on a wig go in a dir ection other than the way it has been attached. Look at where the part is in comparison to where you typically wear your part. Do you wear bangs or fringe around your face? If you do, be sure to buy a wig that has hair placed in that direction so that the fringe can be cut in a similar fashion to your previous style, if you're trying to re-create that look.
Wear your wig when having it cut and styled. Once you've purchased the wig, have it cut and styled while it's on your head. There is asymmetry to every face and head, so it's important that your stylist take into account your head shape, facial features, and the position of your ears when cutting your wig, assuming you've chosen a wig that needs a little shaping. It will also give your stylist the opportunity to match any highlights or color treatments to your skin tone—which may be different from usual due to chemo treatments or lack of sun exposure if you've been staying inside.
Keep your wig in tip-top shape. Remember that a wig is different from natural hair and therefore needs to be cared for in a different way. Overwashing or overstyling can compromise the integrity of the wig; there is no need to shampoo every day. Unlike a head of hair, a wig doesn't have to contend with natural oils that the body produces. As a result, wigs will hold a set style longer and need to be shampooed only to remove environmental buildup.
When you do shampoo your wig, don't put it in the sink and scrub. A better approach is to place the wig over your hand and allow the water to run over the hair in the direction it has been placed in the wig, gently squeezing the shampoo through the wig in the same direction. Avoid scrubbing or turning the wig upside down, which will result in tangling and potential hair removal.
Use proper products. Wigs don't need a lot of product, so if you're using products for shampooing or styling, it's important to use those that "give back" to the hair. I've had many clients tell me that their wigs never go to bed. This type of extensive wear can deplete the integrity of the hair in a wig, so it is very important to replenish the hair with products that moisturize.
Styling Tips
It can be an odyssey, but once you've selected your wig, had the initial cut and style, and become a bit more familiar with how to maintain your wig's healthy shine, you'll want to become an expert at styling it, too. Whether you decide to visit a salon or style the wig at home, the following tips can help you find pleasure in wearing your wig and looking great.
At the salon. Although you may have a stylist with whom you have worked for years, it's important that you use someone who has wig experience so that you truly can get the best care. Wearing a wig may seem to have a downside at first, but it can ultimately be a great opportunity to branch out from your old look and try a style that's new or different. It may be helpful to bring a photo to your stylist (even before you purchase your wig) so that he or she can make suggestions about the type of wig that might work well for the style you want. Ideally, your stylist will not only give you a great look but also provide you with information and coaching that will help you re-create the salon look at home.
At home. When styling your own wig, the key factor in your choices is whether the wig is synthetic or made from real hair. If it is synthetic, you'll want to avoid heat. That typically means no blow dryers, curling irons, or straight irons. If it is made from real hair, adding heat is fine, but you may want to use just a bit of product, which will provide some thermal protection.
Remember, getting acclimated to wearing a wig can be an added challenge, but it's a great opportunity for you to look good and feel better! 
The Look Good…Feel Better program was founded and developed in 1989 by the Personal Care Products Council Foundation, a charitable organization established by the Personal Care Products Council, the leading national trade association representing the global cosmetic and personal care products industry. The program is a collaboration of the Personal Care Products Council Foundation, the American Cancer Society, and the Professional Beauty Association/National Cosmetology Association, a national organization that includes salons, spas, distributors, manufacturers, and more than 25,000 beauty professionals.