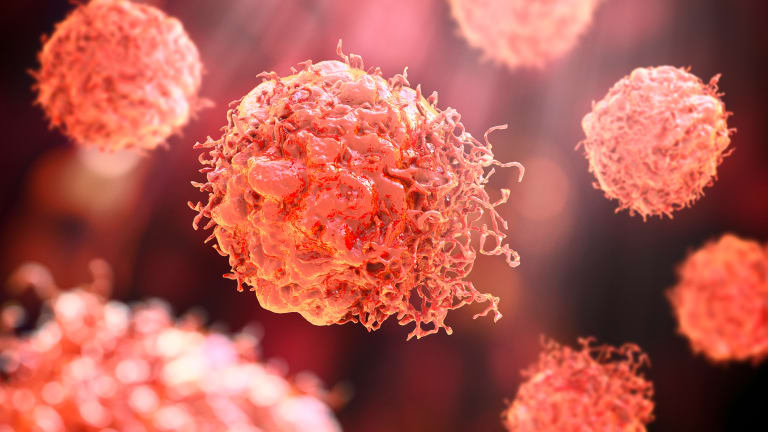 New Treatments for Advanced Skin Lymphoma
Could your skin rash by a lymphoma?
by Laurie Wertich, Medically Reviewed by Dr. C.H. Weaver M.D. 12/2021
The rash on Judy Jones's neck was "about the size of a baseball," itchy, and wouldn't go away no matter how many creams and ointments her dermatologist prescribed for it.
After about a year of trying various treatments that proved ineffective, Judy found a new rash on her abdomen. It was then her doctor referred her to a specialist at the University of Michigan Medical Center in Ann Arbor, about 25 miles from her home in the Detroit area.
The specialist quickly recognized the rash as an early-stage cutaneous lymphoma, a rare cancer of white blood cells that occurs in the skin.
Judy's experience—undergoing months of ineffective treatment before getting an accurate diagnosis—is common for patients with cutaneous lymphoma, says Lauren Pinter-Brown, MD, a hematologist-oncologist and clinical professor of medicine at the University of California, Los Angeles, Jonsson Comprehensive Cancer Center.
"Many patients have had a rash for a long time and have usually been told it is psoriasis or eczema," she says. "Patients will say to me, 'I've had this rash for years, and now I find out it's a lymphoma?'"
Cutaneous lymphoma is usually very slow growing, and many patients can manage it successfully for many years, says Dr. Pinter-Brown. Judy Jones is one of those patients: Since the diagnosis, she has had treatment several times for recurrences. The cancer has now been in remission for several years.
Do You Have the Perfect Nose?
The British Association of Aesthetic Plastic Surgeons (BAAPS) regularly releases an annual audit, and the figures from 2018 showed that some 28,000 procedures took place in 2018.
Although cutaneous lymphoma occurs in the skin, it is not a primary skin cancer like basal cell cancer or melanoma. A key difference is that although doctors strongly advise patients with melanoma and other primary skin cancers to protect themselves against the sun's ultraviolet (UV) rays, those same rays—sometimes in combination with drugs that increase sensitivity to sunlight—can be a treatment option for patients with cutaneous lymphoma.
For about one in three patients with cutaneous lymphoma, the disease can progress or start growing faster. A skin rash covering most of the body, tumors that appear as red bumps on the skin, and evidence of cancer in lymph nodes—all are signs that the disease is progressing.
Learn about all the major advances in the treatment of T cell lymphomas involving the skin
Two novel drugs, Zolinza® (vorinostat) and Istodax® (romidepsin) have been approved to treat cutaneous lymphoma that has progressed or stopped responding to other treatments. Both drugs "encourage" cancer cells to die or stop growing by interfering with DNA (the material that carries the genetic instructions for life).
Another drug, Folotyn® (pralatrexate), although not approved by the FDA to treat cutaneous lymphoma, has been shown to shrink tumors in patients with cutaneous lymphoma in whom cancer has come back after an average of four previous chemotherapy treatments.13
Most patients achieve a partial remission with these drugs, says Dr. Pinter-Brown. Common side effects of Zolinza and Istodax include fatigue and loss of appetite. Nausea, mouth sores, and low blood cell counts are among the most common side effects of Folotyn.