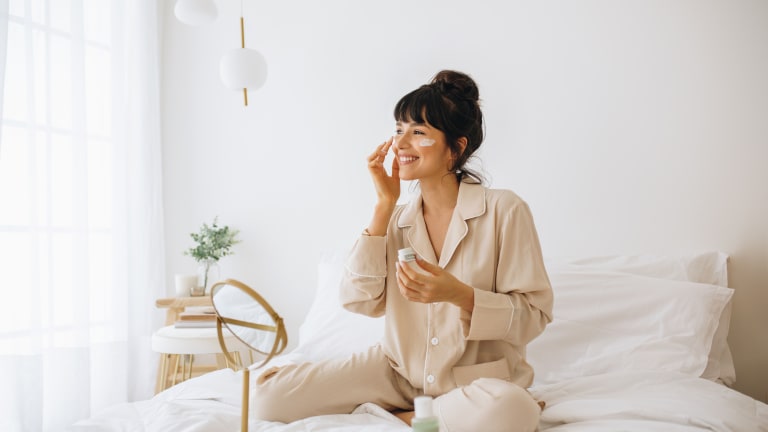 More Than Skin Deep - Expert Skin Care Tips
Five tips from "Skin Rules: Trade Secrets from Dr Jaliman, a Top New York Dermatologist"
By Dr. Debra Jaliman M.D. Medically Reviewed by Dr. C.H. Weaver M.D. 12/2021
Though it may seem that dermatology today revolves around lasers, radio-frequency treatments, and other sophisticated skin solutions, learning the value of proper basic skin care is still important. In my practice I devote considerable time to educating patients about two essential areas in particular: how to cleanse the face correctly (the first thing I teach patients) and how to choose the right sunscreen. My patients are always delighted to find that even minor changes in their skin care routines can make a big difference. For even better skin, pay attention to what you eat and drink. And remember, it's never too late or too early to get a full-body check for skin cancer.
Wash your face correctly.
In my practice we always teach patients how to cleanse their faces. The first thing they learn is that their fingers are not enough and will never get their skin really clean. Fingers can't exfoliate and, besides, bacteria lurk under fingernails. So use cotton pads or rounds or a fresh washcloth every time you wash your face. Don't scrub; just rub gently, particularly around the nose and on the neck. Try it; you'll be surprised by how much cleaner your skin feels afterward. Use lukewarm water, not hot or icy cold.
If you're into gadgets, one of my favorites is the Clarisonic Sonic Skin Cleansing System, which truly does remove more makeup, dirt, and oil than manual cleansing alone. Because it leaves skin cleaner and more exfoliated, serums and treatment products penetrate better. Just be sure to change the brush head every two or three months and choose the appropriate brush for your skin type; when in doubt, use the one for delicate skin. If the Clarisonic is not in your budget, Olay's Professional Pro-X Advanced Cleansing System can be found in many drugstores and makes an acceptable alternative. Always use a mild cleanser with any machine.
Skin changes with the seasons and with the years, and skin care should change, too.
Keep in mind that a cleansing routine that works in winter may not work so well in summer. Plus, what worked for you a couple of years ago may no longer be effective because of age or changes in hormone levels reflected in your skin. When it comes to skin care, you should be observant and adaptable. For example, you need to change your regimen when you find yourself using blotting papers throughout the day. I remember having lunch with a friend and by chance found myself staring down into her tote bag. It was a mess of crumpled facial blotting papers, a sure sign that she needed to change to an exfoliating cleanser and toner and reconsider her use of moisturizer. I sometimes tell my patients that if they absolutely feel compelled in the heat of summer to use the same moisturizer they used in winter, they should at least refrain from putting it on their already-shiny noses.
Choose sunscreens carefully—and learn which ingredients are right for you.
Sunscreens come in two general types: chemical and physical. Chemical sunscreens are effective, but some people are allergic to the main ingredients. If you do opt for a chemical sunscreen, look for one that contains Parsol® 1789 (avobenzone) or Mexoryl™ (ecamsule). In Europe, Tinosorb® (bis-ethylhexyloxyphenol methoxyphenyl triazine) is a widely used ingredient that seems to do an excellent job, but it has yet to be approved for use in the United States. One that is available here and that my patients like is Anthelios SPF 30 Lotion by La Roche-Posay, whose active ingredient is Mexoryl SX.
 I prefer physical sunscreens that contain zinc oxide and titanium dioxide. They block more of the spectrum and have less potential to cause an allergic reaction. For people with rosacea or sensitive skin, physical sunscreens have an added benefit: zinc oxide soothes irritation (that's why it's used on babies with diaper rash) and reduces redness. The same thing goes for people with eczema. There are many excellent physical sunscreens on the market, and most moisturizers now have a good degree of sun protection. One of my favorites is Vanicream Sensitive Skin SPF 30, which is gentle enough to use on babies, although adults may find it a little oily. For acne-prone skin, EltaMD UV Clear SPF 46 or Neova Z-Silc SPF 30 are very good alternatives.
Look for a moisturizer with a sun protection factor (SPF) of at least 30, even if you're going to be sitting in an office or a classroom. Keep in mind that UVA rays penetrate glass, so your skin can be damaged even when you're sitting near a window or driving a car.
That suspicious-looking mole should be checked by a dermatologist—so should the ones that don't look suspicious.
It takes a trained eye to pass a verdict on moles. This can be a matter of life or death, so go straight to a dermatologist. Even a few months' delay can make a difference. A pinpoint dot that most would dismiss may be diagnosed as skin cancer. If it has to be removed, think how much smaller the scar will be if the cancer is caught early—it's just common sense. This is why a yearly body check is a good idea. I know that the thought of standing naked in front of a dermatologist makes many people squirm, but the reality is nowhere near as bad as they think. In my practice we do everything to make the experience as quick and comfortable as possible, and so will any good dermatologist.
Remember: dark skin and a family history free of skin cancer are no guarantee, so get checked.
Eat right to look good.
People need to eat protein for healthy skin and hair, but this does not mean huge quantities of ribs and steak. Eating small amounts of lean protein like fish, egg-white omelets, and turkey will improve skin, hair, and nails without increasing weight. Skin needs healthy fats too, like those found in fish, extravirgin olive oil, and nuts. I also recommend that everybody take a 1,000 milligram omega-3 supplement daily.
Eat lots of fruits and vegetables. Pick the more colorful varieties, as they are usually more beneficial. For example, a pink grapefruit has 50 times more vitamin A than a white grapefruit. Fresh or frozen berries are also an excellent choice, especially blueberries. Resist the temptation to have them with milk, as it blocks the absorption of the antioxidants.
If you have acne, keep in mind that consuming dairy products and sugar can make it worse. If you do eliminate dairy, be sure to take calcium supplements.
Remember, you can use the most expensive products in the world and have the best dermatologist, but if you are not eating correctly, your skin will show it. _
Debra Jaliman, MD*, is a world-renowned, board-certified dermatologist with a private practice on Fifth Avenue in Manhattan. Internationally recognized for her research and work in clinical and cosmetic dermatology, Dr. Jaliman serves as a spokesperson for the American Academy of Dermatology and teaches dermatology at Mount Sinai School of Medicine. Dr. Jaliman has appeared as a leading skin care expert for many TV shows, including spots on20/20, BBC News, CBS News, CNN, Dateline, FOX News, Discovery Channel, Lifetime, NBC News, Oxygen, Primetime, and more. As an authoritative source in dermatology, she is frequently quoted in top national print publications, including Allure, Cosmopolitan, Elle, Fitness, Glamour, Harper's Bazaar, InStyle, Ladies' Home Journal, Lucky, More, Newsweek, the New York Times, O, The Oprah Magazine, Parents, Prevention, Shape, and Vogue.*