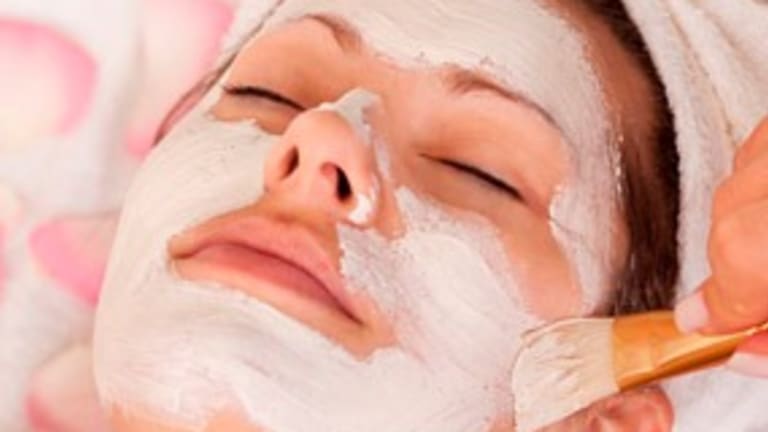 Make Way for Microdermabrasion
Microdermabrasion is a safe, effective tool for radiant skin.
Ever seen those women with glowing, radiant skin? Chances are they do a lot more than wash their face every night to get that complexion. Some women swear by the monthly facial, while others use peels, masks, and other products. Some women insist that the key to great skin is simply eating a healthy diet and consuming lots of water and little to no caffeine or alcohol—and there is definitely some truth to that. But, there are still things you can do to give your face a lift…without succumbing to a face-lift.
Microdermabrasion used to be for celebrities and the elite, but the technique has become widely available and many women are swearing by the results.
What is Microdermabrasion?
Microdermabrasion is a general term that refers to a non-invasive exfoliation technique that removes the outermost layer of dead skin cells. There are several different methods of microdermabrasion, but most involve the use of a machine that applies tiny, rough grains to buff away the surface layer of skin. The machine uses crystals, diamond tips, or bristle tips along with adjustable vacuum pressure to sweep away the dead skin cells.
How Microdermabrasion Works
Microdermabrasion disrupts the skin's surface, which stimulates blood flow and circulation and leads to new skin cells that look smoother. The theory behind microdermabrasion is that the body interprets the "abrasion" as a mild injury and rushes to replace the skin cells with new ones. Immediately after treatment, the skin can look red, as if it is wind-burned. However, within a few hours or days the exfoliation leaves skin looking fresh and radiant.
Do You Have the Perfect Nose?
The British Association of Aesthetic Plastic Surgeons (BAAPS) regularly releases an annual audit, and the figures from 2018 showed that some 28,000 procedures took place in 2018.
Microdermabrasion is painless and non-invasive. During the procedure, a client may feel a slight pressure and "pulling" on the skin. It can be mildly uncomfortable, but shouldn't be painful. If you experience pain during microdermabrasion, all you have to do is ask you esthetician to dial back the level of the machine.
Benefits of Microdermabrasion
Microdermabrasion removes fine lines, blemishes, hyperpigmentation, sun damage, wrinkles, and shallow acne scars. Furthermore, by removing the barrier created by layers of dead skin cells, the procedure allows for deeper penetration of lotions and creams and allows the active ingredients to find their way to the lower layers of skin.
Microdermabrasion is useful for cleaning out clogged pores and provides an alternative to anti-acne drugs.
Undergoing Microdermabrasion
Microdermabrasion is usually delivered by a professional esthetician or dermatologist; there are some microdermabrasion creams and scrubs you can use at home, which contain the same crystals, but eliminate the use of the specialized machine.
For corrective purposes, microdermabrasion is recommended every two weeks in a series of six sessions and every four to eight weeks for maintenance or prevention.