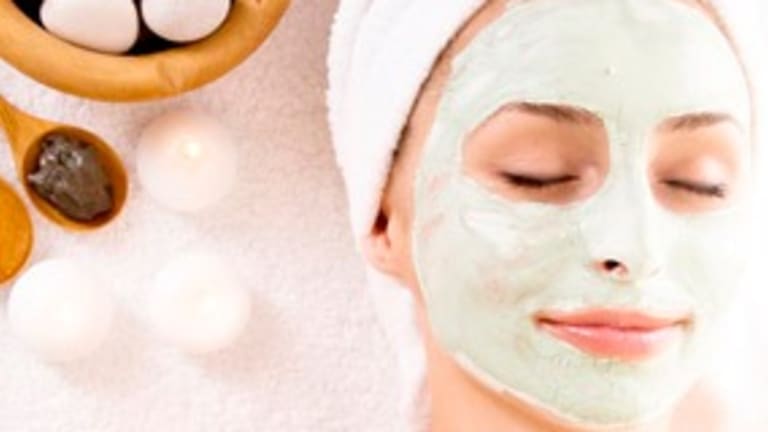 Home Grown Spa
Look no further than your kitchen cabinets for fabulous skin treatments.
If a visit to the spa isn't in your budget, don't despair—you can have a spa day at home without spending a dime. Look no further than your kitchen. You probably already have many ingredients on hand to make fabulous scrubs, masks, and moisturizers. So rummage through those cabinets and get out the whisk—you'll have radiant, glowing skin in no time.
Why Homemade?
There are plenty of reasons to try homemade skin care remedies, budget notwithstanding. Homemade skin care recipes are free from the chemicals that lace many consumer products on the market. These chemicals are deemed necessary in order to make products shelf stable or to produce suds; however, their long-term effects are unclear. Some FDA-approved chemicals are known carcinogens and others have been shown to disrupt the endocrine system. Many people believe that we shouldn't rub anything on our skin we wouldn't be willing to eat—the skin is our largest organ after all. While this may seem drastic, a little caution never hurt anyone.
Homemade products are tailor made just for your skin. You can adjust the recipe to meet your unique skin care needs. Furthermore, you can make a small amount each time you need it—your skin will reap the most benefits from fresh ingredients.
Ingredients
Suspend disbelief (or disgust) for a moment—the best skin care ingredients don't come from a factory, they come from the farm. If you have honey, avocados, oatmeal, milk, eggs, bananas, yogurt, vinegar, and other common ingredients on hand, you're ready to start concocting. Below are a few simple masks to get you started:
Do You Have the Perfect Nose?
The British Association of Aesthetic Plastic Surgeons (BAAPS) regularly releases an annual audit, and the figures from 2018 showed that some 28,000 procedures took place in 2018.
Banana Avocado Mask: This moisturizing mask will leave your skin looking fresh and feeling soft. Mash one very ripe banana with one very ripe avocado. Add plain yogurt (about 2-4 Tablespoons) and a dash of olive oil. Apply liberally to face and neck and leave on for about 20 minutes before rinsing with warm water.
Egg Mask: While you may shudder at the thought of smearing raw eggs on your skin, this is a proven remedy for toning the skin. Beat an egg white until stiff and then smear over the face for about 20 minutes before rinsing. For oily skin, add a drop of lemon juice to the egg white; for dry skin, add honey.
Oatmeal Mask: Mix 1/3 cup cooked oatmeal with one egg white. Add a dash of olive oil, a few drops of lemon juice and a spoonful of honey. Mix until smooth and then spread over face for 15-20 minutes before rinsing with warm water. This mask will help moisturize and tone the skin and the addition of lemon helps reduce blackheads.
Lemon Exfoliating Mask: Mix the juice of one lemon with ¼ cup of olive oil, jojoba oil, or almond oil and leave on for 15 minutes. The lemon has an exfoliating effect while the oil moisturizes.
Vinegar Rinse: Apple cider vinegar is nature's toner. Mix 2 Tablespoons of apple cider vinegar with 2 cups of water. After cleansing, splash your face with the mixture for a toning, tightening effect.
Honey Mask: This is an easy, cleansing, antibacterial mask suitable for just about everyone, even those with sensitive skin. All you need is warm (not hot), runny honey. (Place a tub of honey in warm water or the microwave to get the right consistency.) Spread the honey on your face and wait for a pulling, tugging sensation (2-5 minutes). Rinse with warm water and then follow with a cold-water rinse.