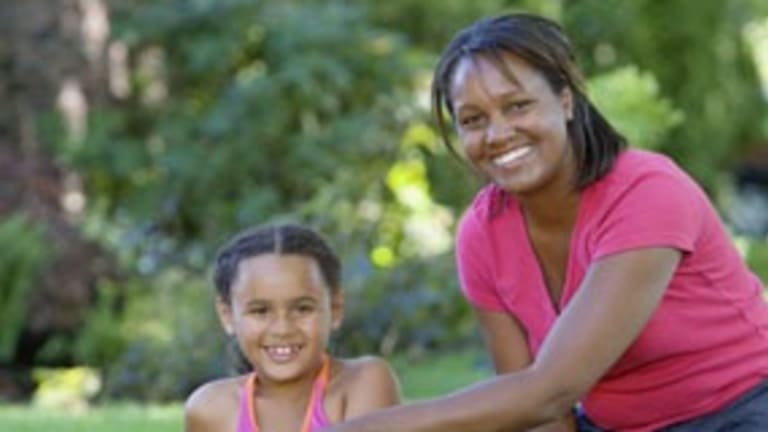 Darker Skin? Don't Skip Steps in Skin Cancer Prevention.
At the first sign of summer after a harsh winter, our moods are enhanced by the bright rays of shining sun.
by Laurie Wertich 4/2019
We respond by switching out our winter wardrobes for summer clothing that offers up less coverage, trading in our knit sweaters for short sleeves and our heavy winter boots for flip flops. But as great as it feels to allow our winter-weary skin to be warmed by the summer sun, realizing the potential harm and damage that chronic sun exposure can cause is key in prevention.
Those with fair skin may already be aware of the risk of sun damage—in part because they see the results of a burn or tan immediately. Fair skin reflects a person's lack of melanin, the dark brown/black pigment seen in both hair and skin; just as our lovely cardigans and puffy jackets protect us from the frigid winter cold, this pigment is also known to have protective properties from UV rays.
For those of us with darker skin, the result of time spent exposing our skin to the sun is not so obvious. We may not see the impact on our skin, but that doesn't mean we're not experiencing damage.
Melanin provides some preventive benefit for those with darker skin, but sun damage is still a reality. Melanin provides a sun protection factor (SPF, which describes the protection offered from UVB rays only) of only 15—not nearly enough to protect from sun damage that chronic sun exposure can cause.
What is Medicare Advantage
Medical Advantage or MA plan is a health plan provided by a private organization that partners with Medicare to offer healthcare services with their Medicare Parts A and B privileges.
Dermatologists recommend an SPF of 30 or above for proper protection against the sun. It is extremely important to note that individuals of all ethnic backgrounds are susceptible to severe skin damage, and potentially skin cancer, and therefore all people should be protecting themselves. During the summer months, everyone loves that sun-kissed glow that the sun gives us, but prolonged sun damage can develop into serious skin cancers such as basal cell carcinoma, squamous cell carcinoma, and melanoma in all skin types.
It's always best to be proactive when it comes to skin care. Developing a preventable skin cancer is never a risk anyone should make. As we enjoy our outdoor festivities during the summer and all throughout the year, it's best to implement sun safety practices regardless of what color our skin may be.