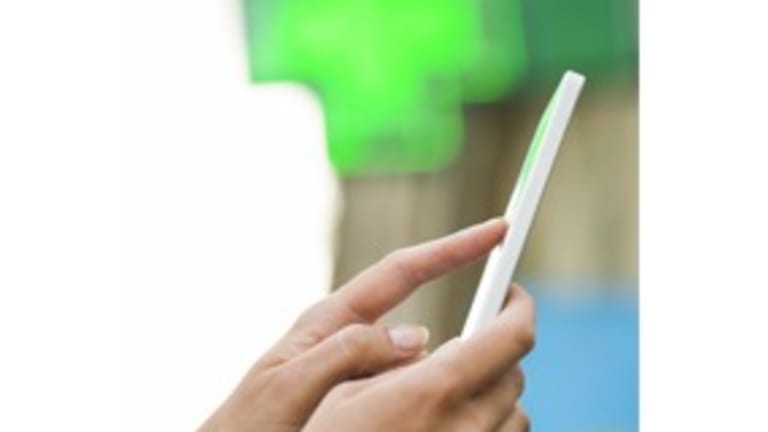 Apps Put Expert Skincare Advice at Your Fingertips
Effective skin care requires vigilance.
by Women's Health Updated 08/21
Whether you're watching the daily UV index to gauge risks for skin cancer and damage or monitoring changes in your skin, prevention and protection are daily tasks. And given the importance and delicacy of your skin, you're likely coming up with questions to ask an expert—from which products are right for you to concerns about a suspicious mole. You may not be able to see your dermatologist for every question, but with a growing number of skincare apps available for your mobile device, expert input is increasingly available.
Below are some popular apps currently offered to help you manage your skin health. None can take the place of an in-person consultation with your dermatologist, but they can help you better protect your skin and know when it's time to schedule a medical appointment.
Love My Skin. This app is focused on skin cancer prevention and awareness. It provides an image of the human body and allows you to tap on areas where you want to monitor moles on your own body. You can add details and descriptions about areas of concern and track changes. Available at the Apple store.
mySkin. mySkin provides a listing of over 150,000 skincare products and gives you recommendations, based on your personal needs and ratings of products you've used. Available at the Apple store.
Skin Therapy Letter. Stay up to date with the latest skin research with this app. This may be especially useful if you're undergoing treatment for a skin condition or researching your options. Available at the Apple store.
MyUVAlert. Use MyUVAlert to maximize your sun safety. The app provides real-time information on UVA and UVB rays in your location, so you can plan to avoid being outdoors when harmful rays are strongest. You can also use the app to set reminders to reapply sunscreen throughout the day. Available at Apple and Android stores.
Klara. The Klara app allows you to take a photo of your skin problem, upload that photo, and answer questions developed by dermatologists. Klara uses this information to pair you with a board-certified dermatologist who can help you monitor your condition and provide recommendations. Klara protects your personal data in accordance with HIPAA. Available at Apple and Android stores.
Skin Deep. This app gives you access to the Environmental Working Group's (EWG) cosmetics database. While you're shopping, you can use Skin Deep to scan the barcode of a cosmetic product that you're considering buying. You'll get the EWG's score for the product (their measure of product safety) and will build a history of scores for all products you scan. You can receive tips from the EWG and build a list of favorites. Available at Apple and Android stores.