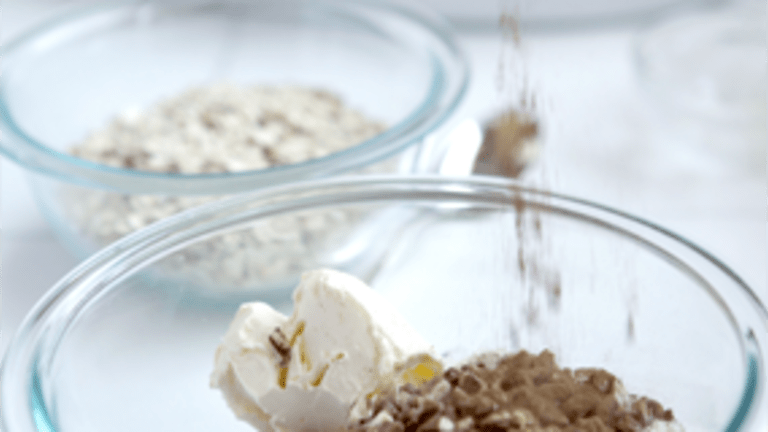 Straight From the Source
In The Wellness Kitchen cookbook, expert clinical insight into nutrition meets delicious recipes to help home cooks.
Paulette Lambert, RD, CDE, spends her days educating people about nutrition and teaching them powerful, simple skills that will transform the way they think about food and cooking as part of their overall wellness plan. The nutrition director at California Health & Longevity Institute in Westlake Village, California, imparts both her years of clinical experience as a dietitian and her love for cooking through private and group consultations with clients and through The Wellness Kitchen, an on-site classroom where Lambert teaches guests to prepare tasty, simple recipes that will allow them to take their newfound nutritional knowledge home.
In The Wellness Kitchen: Fresh, Flavorful Recipes for a Healthier You, Lambert offers home cooks the best of her clinical expertise and her love of delicious, easy-to-prepare meals and snacks. The recipes in The Wellness Kitchen—largely plant based and spanning everything from salad dressing to dessert—include informative background about nutrition, pantry stocking, meal planning, and more, constituting a go-to resource for anyone interested in boosting their nutrition and expanding their culinary horizon. Each recipe is accompanied by a brief intro from Lambert, describing nutritional benefits and preparation tips, and is followed by "Nutrition Basics" that provide additional nutritional know-how.
Here, Lambert answers a few questions about the inspiration behind The Wellness Kitchen cookbook and her commitment to sharing her love for delicious, healthy food.
Q&A
What Inspired the Creation of theWellness KitchenCookbook?
It became clear to me as I worked with guests in The Wellness Kitchen that many needed and wanted a guide to change their eating habits that was simple and clear. They wanted to learn more about good nutrition and how to prepare healthy, great-tasting food; they often asked me for recipes, which I happily passed along, and then started asking for a cookbook as well. Ultimately, this cookbook is the culmination of all those requests, offering my experience through years of home cooking and all the work that has gone into recipe development in The Wellness Kitchen at California Health & Longevity Institute.
What Was Your Goal For The Book?
My goal was to create a resource that was useful for everyone—no matter their age or stage in life. I wanted it to be a book "to live by" and something that would become their go-to for preparing daily meals.
How Did You Go About Selecting Recipes To Include? Were There Certain Criteria You Used To Choose Dishes?
The philosophy of The Wellness Kitchen is centered around plant-based, real, whole food—the less processed the better. We recommend consuming a large amount of vegetables and fruit, a controlled amount of whole grains and lean proteins, and healthy fats. These principles guided my choices in selecting recipes that would provide a resource for cooks seeking healthy, easy-to-prepare meals.
If You Had To Create Your Dream Meal From Recipes In The Book, What Would It Be?
There are so many to choose from! I guess I would have to say it would be the Arugula Salad with Apples and Mint, followed by the "Hurry Up" Spaghetti entrée—which has all the taste and comfort of pasta carbonara but not the calories—and the Fruit Crisp. I know that does not sound like a healthy meal, but it really is! Just aim to stick to the recommended portion sizes for the pasta and dessert and to indulge with the salad.
What Has Been Most Rewarding Or Inspiring About The Process Of Creating The Book?
It has been hearing the positive comments and reviews from people who have described how the book has helped them eat in a healthier way—and how much they enjoy the food. The combination of health and great taste means we did a great job on the book!
For Readers Committed To Getting Into The Kitchen To Improve Their Health And Well-Being But Intimidated By Cooking, What Advice Would You Offer?
One feature of the book that's really helpful to new or tentative cooks is the "Master Recipes," which, with a little tweaking, offer up a wide range of options from one basic recipe. For instance, we have a master recipe for puréed vegetable soup; once you know know to make that basic recipe, you can make countless variations. This method helps people learn to be intuitive cooks, adapting recipes to their personal taste, with a basic foundation that they know will be easy.
We really made an effort to make every recipe in the book simple to follow, cutting out any unnecessary steps. I tell guests to just read through the recipe and follow along. The goal is to learn to cook quickly and easily, using healthy ingredients. It does not need to get complicated!
Recipes from the Wellness Kitchen
Margarita Steak with Tomatillo Salsa
Our meat-loving executives are very happy when they see steak on our summertime Wellness Kitchen menu! They expect to have to give up their favorite dishes to be healthy but are so relieved when they discover this one. Our Margarita Steak is sliced in thin strips for portion control and served with a roasted Tomatillo Salsa that will have you craving the salsa over the steak. Serve it with warm corn tortillas, black beans, and a generous, fresh garden salad for a completely satisfying meal. Grill fresh pineapple for dessert, and you'll conquer a sweet tooth as well.
Ingredients

1 lime, zested, juiced, and divided

1 tablespoon orange juice

3 tablespoons tequila

1 tablespoon canola oil

1 tablespoon minced garlic

3 tablespoons chopped cilantro, divided

Pinch of dried red pepper flakes

½ teaspoon sea salt

1 pound grass-fed skirt steak or flank steak

(marinated 1 to 24 hours)

½ ripe avocado, diced

2 tablespoons minced red onion

1 jalapeño, seeded, minced

½ pound tomatillos (6 to 7), husked and rinsed

1 yellow bell pepper

1 tablespoon olive oil

Freshly ground black pepper to taste
Directions
1.Preheat grill to medium-high heat.
2.In a 9-by-13-inch glass baking dish, add half the zest and half the lime juice. Whisk in the orange juice, tequila, canola oil, garlic, 2 tablespoons cilantro, red pepper flakes, and salt. Add the steak to the marinade and coat well. Cover and refrigerate for 1 to 24 hours.
3.In a medium bowl, combine the remaining lime zest and juice, avocado, onion, jalapeño, and remaining cilantro. Set aside.
4.Brush tomatillos and yellow pepper with olive oil. Grill tomatillos for 5 to 6 minutes until lightly charred. Remove from grill. Cool slightly and dice into ¼-inch pieces; add to avocado mixture.
5.Grill the yellow pepper until black and charred all over, about 8 to 10 minutes. Remove from grill, place in a small bowl, and cover tightly with plastic wrap. Set aside for 5 minutes. Remove charred skin and seeds, dice the pepper into ¼-inch pieces, and add to avocado mixture. Adjust salsa seasonings with salt and pepper.
6.When marinating is complete, remove steak. Grill 5 to 7 minutes on each side, until medium-rare, 130° to 135°, or to desired doneness. Let rest 10 minutes before slicing crosswise against the grain.
7.To serve, place steak slices on platter and serve with salsa on the side.
Yield: 4 servings

Calories per serving: 465

Calorie equivalent: 4 ounces protein, 1 vegetable, 1 fat
Nutrition Tip: Marinades definitely improve the flavor of meats, and this one is packed with flavor: cilantro, garlic, citrus, and tequila—all of which means you can cook with less salt.
Food Tip: If you cannot find fresh tomatillos in your local market, look for canned ones or for a green (verde) sauce and add the remaining fresh ingredients but leave out the salt.
"Hurry Up" Spaghetti
I first sampled this dish for breakfast at a local restaurant. I loved the flavors so much that I modified it into a healthy, easy, vegetarian dinner that has become one of my family's favorites. Definitely comfort food! I use high-protein pasta, fresh spinach, vine-ripened tomatoes, garlic, a combination of whole eggs and egg whites, and aged Parmesan cheese to create a seemingly decadent dish that has all the satisfaction of eating rich pasta in cream sauce without the calories. I call it "Hurry Up" because it is so quick to prepare and is exactly what you're craving when hungry right now!
Ingredients

8 ounces high-protein spaghetti or whole-grain spaghetti

1 tablespoon olive oil

¼ teaspoon dried red pepper flakes

1 6-ounce bag baby spinach

2 teaspoons chopped garlic

2 medium vine-ripe tomatoes, ¼-inch dice

½ teaspoon sea salt

½ teaspoon freshly ground black pepper

2 whole eggs plus 4 egg whites, well beaten

⅓ cup grated Parmesan cheese

2 tablespoons chopped fresh basil plus extra for garnish
Directions
1.Cook pasta al dente in plenty of lightly salted water (pasta should be tender but still firm to the bite). Keep warm. Reserve 1 cup of the pasta water.
2.In a sauté pan over medium heat, add olive oil. When hot, add red pepper flakes and spinach; sauté for 2 minutes or until spinach is just wilted.
3.Add garlic, tomato, salt, and pepper and sauté for 1 minute more.
4.Add spaghetti, stirring until heated through.
5.Add beaten eggs and toss until set. If pasta is dry, add a little pasta water until desired consistency.
6.Add Parmesan cheese and chopped basil, tossing well.
7.To serve, divide pasta among four pasta bowls and top with more fresh basil.
Yield: 4 servings

Calories per serving: 395

Calorie equivalent: 2 ounces lean protein,

2 carbohydrates, 1 vegetable
Nutrition Tip: To be calorie- and carb-wise, we have portioned 2 ounces of pasta per person with a larger quantity of vegetables. If you or a family member needs more calories, however, you can increase the amount of pasta.
Ginger Pear Spice Cake
Everyone is so impressed with this lovely fall and winter dessert. Similar to a pineapple upside-down cake, the pears and small amount of brown sugar caramelize on the bottom, so when you invert the cake you can see the pears in the spicy ginger cake. I dust the top with a little powdered sugar right before serving. It looks like you went to a French bakery!
Ingredients

Canola oil cooking spray

3 ripe Bosc pears

1 tablespoon no-trans-fat margarine, melted

2 tablespoons brown sugar

3 teaspoons cinnamon

½ teaspoon nutmeg

2 tablespoons lemon juice

1¼ cups flour

1 teaspoon ground ginger

½ teaspoon baking soda

½ cup sugar

½ cup low-fat buttermilk

¼ cup canola oil

½ cup molasses

¼ cup egg substitute (or 2 egg whites, beaten)
Directions
1.Preheat oven to 350°.
2.Cover bottom of a 9-inch round cake pan with parchment paper and coat with cooking spray.
3.Peel pears, cut in half, and scoop out core with spoon. Place in a microwavable bowl, cover with a clean towel, and microwave for 3 to 4 minutes to soften slightly.
4.In a small bowl, combine melted margarine, brown sugar, 2 teaspoons cinnamon, nutmeg, and lemon juice. Pour into bottom of prepared cake pan. Arrange pear halves in a circle on top of sauce, with cut sides up.
5.In another small bowl, whisk together flour, ginger, remaining 1 teaspoon cinnamon, and baking soda.
6.In a large bowl, thoroughly combine sugar, buttermilk, oil, molasses, and egg.
7.Add dry mixture to wet ingredients, mixing just enough to combine. Pour batter over pears and bake for 25 to 30 minutes.
8.Serve with light ice cream or fat-free topping.
Yield: 6 servings

Calories per serving: 150

Calorie equivalent: 1 fruit, 1 carbohydrate
Nutrition Tip: This is a dense, moist cake that has a small amount of healthier canola oil versus butter, which is a saturated fat. There is no need for icing, so it is also much lower in sugar compared with most cakes.
Food Tip: This cake is delicious slightly warm, so you can prepare it ahead and pop it in a warm oven (about 200°) oven about an hour before serving.
Photos by Harper Smith Photography