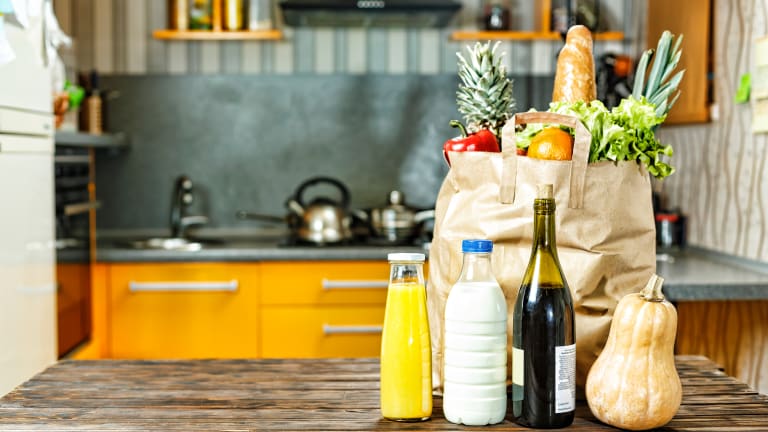 Stock the Pantry: Top 12 Foods to Improve Your Health
Paulette Lambert - California Health & Longevity Institute suggests how to stock your pantry to avoid bad food choice.
by Women's Health, Medically Reviewed by Dr. C.H. Weaver M.D. 12/2021
Paulette Lambert - California Health & Longevity Institute suggests how to stock your pantry to avoid bad food choice.
Canned beans. Keep a variety of canned beans on hand (kidney, black, pinto, cannellini) for a quick and easy source of vegetarian protein. Rinse and drain them, then eat with brown rice and salsa, use to make your own hummus or bean spreads, or add to pasta, salads, and soups.
Frozen vegetables. Look for "steam fresh" varieties for quick and easy veggie sides. Add to take-out, pasta, salads, and low-sodium canned soups to incorporate a variety of veggies year-round.
Frozen fruit. Frozen fruit is better than imported when fruits are not in season. Use frozen berries, mangoes, and peaches in smoothies, oatmeal, and desserts.
Foil-packed wild salmon. Use salmon in place of tuna to avoid mercury and for a full dose of healthy omega-3 fats. No need for refrigeration or a can opener—just open the package and use in sandwiches, salads, and pastas.
Organic nonfat Greek yogurt. Keep calories under 130 to control sugar content. Add to smoothies, mix with fruit and nuts, or top with crunchy cereal. It's a great source of protein and probiotics.
Nuts. Eight walnut halves or 12 almonds equal one serving of nuts. Add to salads or pair with fresh fruit for a filling dose of protein, fiber, and healthy fat.
Double-fiber English muffins. Fiber helps keep us full, regulate blood sugar, and manage body weight. Use these muffins for sandwiches, pizza, or breakfast to help reach your daily fiber quota (25 to 30 grams). One whole English muffin is equal to only one carbohydrate serving.
Frozen shelled edamame (soybeans). For a quick and easy source of vegetarian protein, use edamame in soups, salads, and snacks.
Oatmeal. Real, whole, unprocessed oats are a great option for breakfast; add fruit, nuts, and cinnamon for extra flavor and nutritional value. (Avoid instant packets due to sugar and sodium content.)
Shredded wheat with bran. Add this to your morning routine. Shredded wheat is as unprocessed as it gets; it contains no additives and only two ingredients (wheat and bran).
Tomatoes. Get tomatoes any way that you can. Use fresh, sundried, or boxed tomatoes in soups, sauces, and pasta. Boxed Pomi tomatoes do not have the harmful BPA (Bisphenol A) found in canned tomatoes. Add fresh tomatoes to everything, and try cocktail tomatoes by the handful for a sweet snack.
Apples. Buy organic apples and leave the peel on. The peel provides much of the fiber found in apples; just be sure to wash well before eating. Add diced apples to your oatmeal, slice thinly for salads, or enjoy whole as a quick snack.
Paulette Lambert RD, CDE is director of nutrition for California Health & Longevity Institute, located within Four Seasons Hotel Westlake Village (chli.com). With more than 27 years of private practice after an extensive clinical education, Lambert has wide-ranging experience in clinical nutrition and the development of individualized dietary plans.