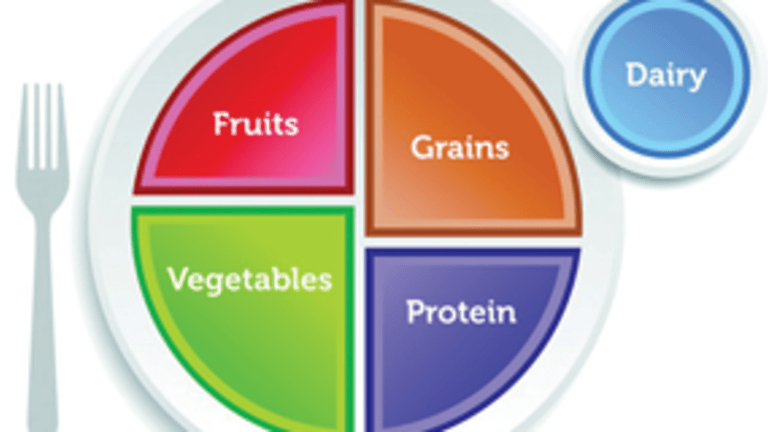 Nutrition Know-How for Healthy Aging
Headlines correlating what we eat with opti­mal health abound:
Claims of "superfoods" compete with new juic­ing fads; proteins and carbohydrates contin­ually spar; leafy greens are everywhere. But what should we really know about what to eat as we age? Here, Joan Salge Blake, MS, RD, LDN, clinical associate profes­sor at Boston University's College of Health & Rehabilitation Sciences: Sargent College, offers insight into the role of nutrition in healthy aging.
Be Aware That Mother Nature Has Her Own Agenda
The first thing to recognize about how your nutrition needs and meal planning will be affected by aging, Salge Blake says, is that "sometimes Mother Nature is just not nice." As we age, our metabolism naturally slows, meaning what we ate without thinking in our twenties is not what we should be eating in our thirties, what we ate at thirty is not what we should eat at forty—and so on. "As we age, we start to lose muscle mass and our metabolism slows down, so we just don't need as many calories," Salge Blake says.
These changes necessitate more-thoughtful eating and meal plan­ning to avoid weight gain and ensure that we get the nutrients we need. "As you're cutting back on the calories you're eating, that means that each morsel you eat needs to be nutrient rich so that you're getting the nutrients you need," Salge Blake says. "You really need to be more strategic about your food choices."
Take Note Of Nutrients
As you age past 50, be sure your diet includes foods that provide the fol­lowing key nutrients.
Calcium is important for main­taining bone health. It is also one of the "fall-short" nutrients that many Americans do not get enough of throughout their life, Salge Blake says, so as we age and need fewer calories, it is espe­cially important that the foods we choose meet our increased calcium needs.
Vitamin D needs also go up. Vitamin D stimulates the absorp­tion of calcium in the intestinal tract, so it is very important for our bones.
Fiber needs do not necessarily increase, but many of us likely are not getting enough as it is***.*** Salge Blake advises paying special attention to meet daily require­ments to ensure digestive health as we age.
Potassium is a very important nutrient in the diet because it can help lower blood pres­sure. "As you get older, your blood pressure naturally increases," Salge Blake says, "so making sure you get enough potassium—through fruits, vegetables, and lean dairy—is extremely important." In addition to high blood pres­sure's increasing our risk of stroke, research has also emerged showing its negative impact on cognitive health.
Plan Your Plate
"Americans are not getting enough fruits and vegetables in their diet," Salge Blake says, "which means they're falling short of fiber and potassium, among other nutrients, and they're having trouble manag­ing weight."
The good news is that there is a great resource to help guide food choices and meal planning: the ChooseMyPlate.gov website. With many helpful planning tools, the site offers a visual presentation of a "healthy plate": half fruits and veg­etables, one-quarter whole grains, and one-quarter lean protein). Salge Blake notes that in planning lean protein choices, two meals per week should include fatty fish, if possible: "We know that people who eat fatty fish with omega-3s twice per week have increased lon­gevity and improved heart health. Three servings of lean dairy choices daily can help meet calcium needs."
Be aware, Salge Blake adds, that careful planning can go out the window when restaurant meals are on the menu. As we age we may have more time and discretion­ary income to spend on meals out, she says, but beware: "We know from research that individuals who frequently dine out tend to have more difficulty managing their weight. Eating out also means more sodium, which is not good for high blood pressure. Managing weight and sodium intake can be challeng­ing for women who are dining out."
Get Enough Shut-Eye
As women go through menopause, many find that their sleep patterns are disrupted by night sweats and other symptoms of menopause. Salge Blake says that chronic dis­rupted sleep can lead to ongoing fatigue, which often results in hun­ger and cravings: "Make sure that you get good sleep nightly—or if you can't get good nightly slumber, try to nap. Sometimes when you're very tired and feel hungry, you're actually just tired. If you can take a quick nap, you may find that you're not hungry when you wake up."
Eat For Your Head And Your Heart
As we age, brain health and heart health are affected by our diet and body weight. "We know that being overweight or obese can lead to a higher risk for dementia," Salge Blake says. "And higher blood pres­sure may increase risk of stroke, which also increases risk of demen­tia. Being at a good weight can help cognitive health."
As for the heart, Salge Blake says that a heart-healthy diet is one that provides adequate fiber and fruits and vegetables, which contain vital phytochemicals, vitamins, and antioxidants, and is low in satu­rated fat. And what's good for your heart is good for the rest of you, too: "A good overall, plant-based, heart-healthy diet that includes all the food groups can help with a variety of health issues and chronic diseases."
Joan Salge Blake MS, RD, LDN,is a clinical associate professor at Boston Univer­sity and the author of Nutrition & You (2015); Nutrition & You: Core Concepts to Good Health (2010); Nutrition: From Science to You (2015); and Eat Right The E.A.S.Y. Way (1991). She is a national media spokesperson for the Academy of Nutrition and Dietetics. Her weekly Nutri­tion & You blog can be viewed on Boston. com. Joan has appeared on CBS's The Early Show, CNN's Pure Oxygen*, NBC News (Boston), Fox TV (Boston), CBS News (New York and Boston),* Chronicle, Doctors On Call, NiteBeat, and other television and radio talk shows. Her nutri­tion segments appear regularly on Fox TV (Boston). She is a sought-after nutrition expert and lecturer, who has written for or been quoted by the New York Times, NPR, People, Forbes, Newsweek, the Washington Post, the Boston Globe, the Boston Herald, Health, Redbook, the LA Times, the Chicago Tribune, The Busi­ness Traveler, Family Circle, US World News, Parade, Newsday, Readers Digest, the Boston Phoenix, The Patriot Ledger, FoodNetwork.com, AOL.com, WebMD, Cooking Light, Cosmopolitan, Glamour, MSNBC, Men's Health, Woman's Health, Good Housekeeping, Runner's World, Today's Dietitian, Details, Fitness, Shape, Self, Weight Watchers, Parents, Essence, Yahoo.com, and Golden Years.
Nutrition and Aging: The Good News
Although we may need to pay extra attention to what we eat as we age, growing older does not mean giv­ing up the foods we love or impos­ing too-stringent limits. Here, Joan Salge Blake offers a few nuggets of good news about how to approach eating as you age.
YES, YOU CAN HAVE CARBS!
"People think they can't have car­bohydrates," Salge Blake says, but that's just not true: "You can have grain, but make it whole grain so that you get fiber as well."
YOU CAN HAVE YOUR CAKE AND EAT IT, TOO!
Worried that a slowing metabo­lism means an end to tasty treats? Not so fast. "You can have des­sert," Salge Blake says, "just not every day." The key is to watch portion size and limit frequency.
LIFE IS GOOD.
Aging is the natural course of things; growing older means get­ting wiser about what you eat. "You just have to plan meals a bit more as you age and adjust for what Mother Nature is serving up," Salge Blake says.