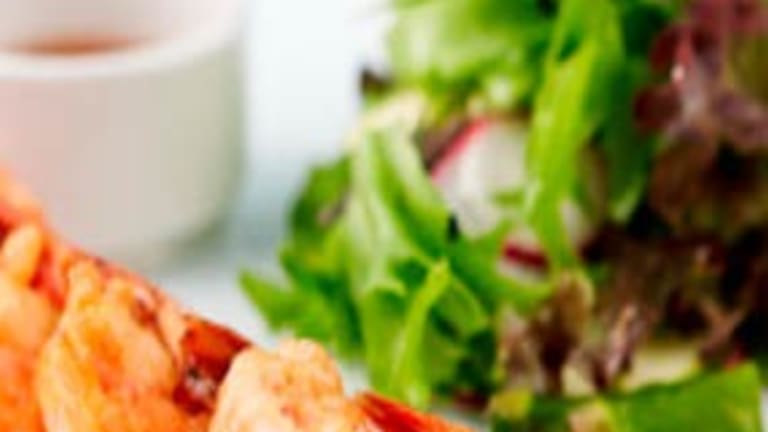 Crispy Garlic Shrimp
Crispy Garlic Shrimp
Ingredients:
3 Tbsp. lite Caesar dressing

1 Tbsp. lemon juice

1/4 tsp. cayenne pepper

1 1/2 lbs. large shrimp, raw and deveined

1 cup whole wheat bread crumbs

1/2 cup Parmesan cheese, shredded

2 Tbsp. fresh parsley, chopped

Organic olive oil cooking spray
Directions:
Preheat oven to 375 degrees F.  Cover baking sheet with aluminum foil.
Place lite Caesar dressing, lemon juice and cayenne pepper in medium bowl, mix well.
Add shrimp and coat with dressing mixture.
Mix bread crumbs, Parmesan cheese and parsley in large Ziploc bag.  Roll each shrimp in the crumbs, patting them lightly on shrimp.
Place on cookie sheet and repeat with all shrimp.
Spray shrimp with olive oil cooking spray and place in oven for 12-15 minutes until lightly browned and crisp.  Serve with a salad tossed with lemon vinaigrette.
Do You Have the Perfect Nose?
The British Association of Aesthetic Plastic Surgeons (BAAPS) regularly releases an annual audit, and the figures from 2018 showed that some 28,000 procedures took place in 2018.
Serves:  4
Calories per serving:  275
Calorie equivalent:  4 oz. protein, 1 carbohydrate, 1 fat
Recipe courtesy of the California Health and Longevity Institute