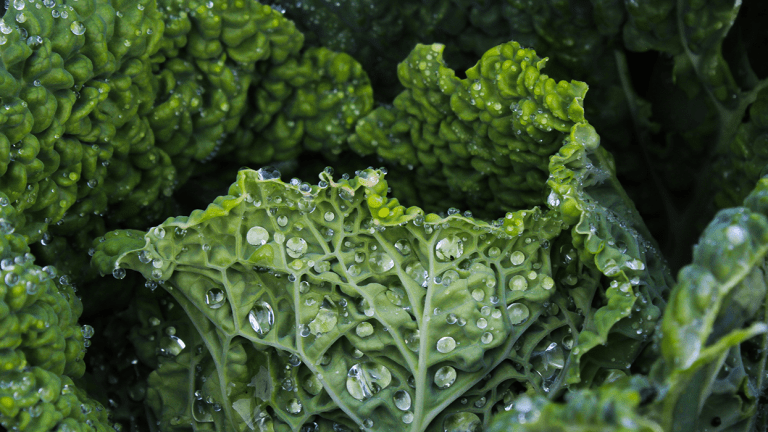 5 Plant-based, Bone-Friendly Foods to Improve Your Bone Health & Fitness
Strengthen your bones — no milk mustache needed.
by Laurie Wertich updated 10/2022
A woman has more than a one-in-three chance of an osteoporosis-associated bone break in her life. One in ten women have osteoporosis by the time they turn 60 and the risk doubles by age 70.1-11
Vegetarians at Increased Risk for Hip Fracture
Women who were vegetarians demonstrated an elevated risk for hip fracture compared with their meat-eating counterparts, according to recent research. There are however dietary modifications that can reduce the risk.12
The study included 26,318 U.K. women aged 35 to 69 years. Researchers used a validated 217-item food frequency questionnaire completed from 1995 to 1998 to classify women as regular meat-eaters ( 5 servings/week), occasional meat-eaters (< 5 servings/week), pescatarian (ate fish but not meat) or vegetarian (ate neither meat nor fish).
Overall 3.1% of the women experienced a hip fracture during a median follow-up of 22.3 years and vegetarians had the greatest risk for hip fracture, whereas occasional meat-eaters and pescatarians did not demonstrate an increased risk.
Take steps now to keep your bones strong.
Calcium is essential, of course, but it's not the only nutrient you need — and dairy isn't the only way to get it. In fact, a new study found that the women who drank three or more glasses of milk were actually more likely to sustain hip and other bone fractures.
A varied, plant-based diet is the key to a strong skeleton, experts say. "A bone-protective diet is rich in vegetables, fruits, whole grains, legumes, nuts, and seeds, says registered dietitian Sharon Palmer, author of the books The Plant-Powered Diet and Plant-Powered for Life.
"Calcium is available in green vegetables, dried beans, black strap molasses, sesame seeds, and almonds," Palmer notes. "And other nutrients are important for bone health, such as vitamin D, magnesium, vitamin B12, vitamin C, and vitamin K. Antioxidants, such as lycopene are also linked with bone protection."
So if you're not a dairy fan, wipe off the milk mustache. We asked nutrition experts to name their favorite bone-strengthening foods. Here's what they said.
Go for the Greens: Dark leafy greens — collard greens, kale, and turnip greens — are among registered dietitian Kimberly McDevitt's favorites. Just a cup contains 20 to 25 percent of your daily calcium needs. Greens also are chockfull of vitamin K, which reduces the risk of fractures. "Cook your greens," urges McDevitt, who provides nutritional counseling in New York. That will reduce the oxalates — naturally occurring plant chemicals — that get in the way of calcium absorption.
Try Tofu: Packed with protein and rich in calcium, organic tofu is among registered dietician Desiree Nielsen's favorite bone builders. "Protein is critical to maintaining strong, healthy bone tissues; it's the framework upon which bones are built," says Nielsen, author of Unjunk Your Diet. Most tofu varieties are calcium-fortified. And it's anti-inflammatory — inflammation is an enemy of strong, healthy bones."
Fabulous Fungi: Buy mushrooms that have been exposed to light, or chop store-bought mushrooms and place them in the sun near an open window. Then add to your stir-fried tofu and greens, and you'll be treating your body to a hefty dose of Vitamin D, which helps your body absorb calcium and reduce your fracture risk. Mushrooms exposed to ultraviolet light provide as much vitamin D as supplements, according to a 2013 Boston University Medical Center study. "Mushrooms are also an excellent source of copper and zinc, two nutrients involved in bone mineralization," says clinical nutritionist Mary Hartley, RD, MPH.
Yes to (Coconut) Yogurt: Coconut is all the rage, and that goes for yogurt, too. Registered dietitian Lisa Ellis loves Greek-style coconut yogurt (also called cultured coconut milk). "It contains calcium, Vitamin D, and significant amounts of magnesium, which is associated with bone mass," says Ellis, who has a private dietary practice in New York.
Prunes, Please: Dried plums are sweet, convenient, bite-sized bone builders. "They may reverse bone loss," says Hartley, who is the resident nutritionist for the Diets in Review website. Studies have shown that prunes increase bone mineral density and prevent age-related bone loss — benefits that other dried fruits can't match.
A Few Bone-building Recipes to Help!
Italian Sardine Spread
Sardines contain a whopping 372 milligrams of calcium in just 3 ounces, and they are also a great source of boron. The mayonnaise in this recipe provides vitamin B12, and the olive oil is a key source of vanadium. All of these nutrients are building blocks for bones.
2 small cans sardines packed in olive oil, drained
¼ cup mayonnaise
3 tablespoons Italian parsley, finely chopped
2 teaspoons drained bottled capers
2 teaspoons fresh lemon juice
1 teaspoon finely grated fresh lemon zest
¼ teaspoon black pepper, freshly ground
1/8 teaspoon salt
Lightly mash all ingredients in a bowl with a fork until combined well. Serve with crunchy French bread, crackers, or corn chips.
Serving tips: Use minimally processed corn chips (such as the Have A Chip brand), which don't contain additives or food coloring. Try serving this spread as a dip with a drizzle of lemon juice on top. (serves 4)
Ginger Yogurt with Berries
Yogurt provides 352 milligrams of calcium in each cup and is a great source of boron. Greek yogurt is exceptionally high in protein and comes in a fat-free variety that provides 16 grams of protein and 0 grams of fat.
3 (7-ounce) containers plain yogurt
2 ounces crystallized ginger, minced 3 cups berries (blackberries, blueberries, raspberries, and/or strawberries)
Mix yogurt and ginger in medium bowl; spread in large shallow serving bowl. Cover yogurt with berries and serve or chill for up to eight hours.
Serving tip: Add honey to the yogurt if you prefer a sweeter dessert and/or a teaspoon of cinnamon. (serves 4)
Spanish Collard Greens
Collard greens are exceptionally high in calcium. In fact, most dark leafy greens contain calcium and are delicious substitutes for collard greens in this recipe. Use Spanish olive oil as it has been found to have the highest level of health-promoting polyphenols over all other oils of origin. Dark leafy greens also contain folic acid, and collard greens have 357 milligrams of calcium in each cup.
1 pound collard greens, stems and center ribs discarded and leaves halved lengthwise
6 garlic cloves, minced
¾ teaspoon salt
1 tablespoon Spanish olive oil
¼ teaspoon pepper
Stack half of the collard leaves and roll into a cigar shape. Cut crosswise into very thin strips (1/16-inch wide). Repeat with remainder. Mash garlic to a paste with 3/4 teaspoon salt. Sauté garlic in olive oil over medium heat for about 30 seconds. Add collards with ¼ teaspoon pepper and cook, tossing, until just tender and bright green, three to four minutes.
Serving tip: If you love garlic, use up to 12 cloves and sauté them just lightly. (serves 4)
References
Facts and Statistics. International Osteoporosis Foundation website. Available at www.iofbonehealth.org/facts-statistics. Accessed December 19, 2014.
Michaëlsson K, Wolk A, Langenskiöld S, et al. Milk intake and risk of mortality and fractures in women and men: cohort studies. The BMJ (formerly British Medical Journal) 2014; 349:g6015
Sharon Palmer, RDN. Available at www.sharonpalmer.com/book.php. Accessed Sept 19, 2018.
Vitamin K. University of Maryland Medical Center website. Available at umm.edu/health/medical/altmed/supplement/vitamin-k.
Beasley J1, Larson J2, LaCroix A2, et al. Associations Between Biomarker-Calibrated Protein Intake and Bone Health in the Women's Health Initiative. The FASEB Journal. April 2013; 27 (Meeting Abstract Supplement) 249.2
Unjunk Your Diet. Desiree Neilsen, RD website.
Redlich K1, Smolen J1. Inflammatory bone loss: pathogenesis and therapeutic intervention. Nature Reviews Drug Discovery 11, 234-250 (March 2012) | doi:10.1038/nrd3669
Cashman, K. Diet, Nutrition, and Bone Health. The Journal of Nutrition. November 2007; vol. 137, no. 11, 2507S-2512S
Boston University Medical Center. (2013, April 22). Mushrooms can provide as much vitamin D as supplements. ScienceDaily. Retrieved December 5, 2014 from www.sciencedaily.com/releases/2013/04/130422132801.htm
Hooshmand S, Chai S, Saadat R, Payton M, Brummel-Smith K, Arjmandi B. Comparative effects of dried plum and dried apple on bone in postmenopausal women. British Journal of Nutrition. Volume 106; Issue 06, September 2011, pp 923-930. DOI:. Published online: 31 May 2011
Hooshmand S1, Arjmandi BH. Viewpoint: dried plum, an emerging functional food that may effectively improve bone health. Ageing Research Reviews. 2009 Apr;8(2):122-7.
Webster J, et al. BMC Med. 2022;doi:10.1186/s12916-022-02468-0.