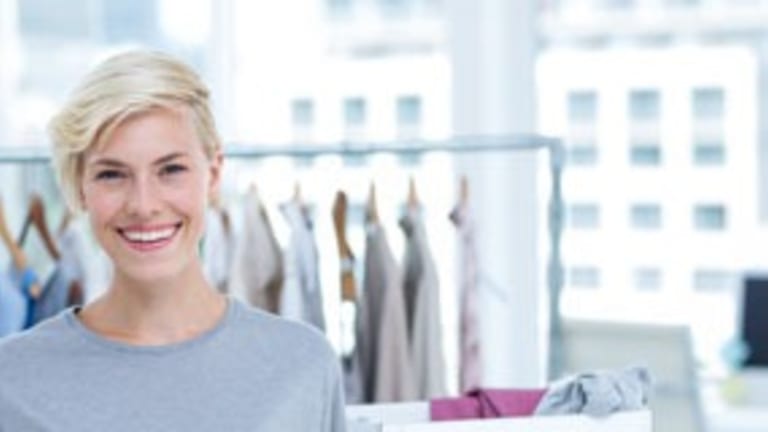 You Get What You Give
Rewards of volunteering go both ways, studies show.
It's that time of year again. "Giving Tuesday" has arrived and if you are bombarded with reminders that you can donate to the various charities that need your support. But are financial donations the best way for everyone to give? Certainly for some its the case but for others donating your time and skill may be more valuable and rewarding.
She's worked in cancer research and drug development.
So when she volunteered as PTA president at her children's elementary school, she put her impressive education, experience, and management skills to work. She organized science fairs, charity softball games, and a holiday "Giving Tree" for local families affected by Super Storm Sandy.
Despite all the good she's done for others, she believes that she's the one who really benefits. "I receive more [than I give]," Piperno says. "I am recharged from the basic spirit of helping."
Rewards of volunteering go both ways, studies show. Volunteers who tutor students enjoy better physical and mental health, according to a Washington University in St. Louis study. Having a sense of purpose in life can lower your risk of heart disease and stroke, improve your feelings of well-being, and even keep you alive longer, found researchers from Mt. Sinai St. Luke's and Mt. Sinai Roosevelt in New York. (1,2)
"The more you give, the more you receive, whether you mentor, teach, or donate time, money, goods or services," says Amanda Holdsworth, a communications professional who does pro-bono work for small businesses. "I have a wonderful life, and I feel that at least part of the reason is due to the good karma floating around."
Have you thought about sharing your skill? Here are three reasons you should consider reaching out with your expertise:
Live (and share) your passion.
Katie Rice, an accomplished equestrian, volunteers for Stable Moments, an organization that brings foster children and horses together. "Because I'm passionate [about horses), I can give a hundred percent," says Katie, who lives in Alpharetta, Georgia. "My world gets brighter when I meet up with the 6-year old foster child I work with and her assigned horse, Scooter. At the end of the hour I know my time was well spent and our connection is a little stronger."
What is Medicare Advantage
Medical Advantage or MA plan is a health plan provided by a private organization that partners with Medicare to offer healthcare services with their Medicare Parts A and B privileges.
Give your resumé a boost.
Marilyn Santiesteban, a career strategist at Texas A&M University, volunteers for Elder Aid, an organization that builds affordable housing for low-income seniors and families. She does it because she likes to make a difference, she enjoys working with seniors, and she gains satisfaction from knowing that she helping make the world a better place.
"But volunteering also gives me wider visibility — and it shows my skills are transferable," she says.
Make your life more meaningful.
As a Habitat for Humanity volunteer, Chantay Bridges, a Los Angeles real estate agent, assists low-income buyers at home-buying workshops.
"What good is it to have a gift and keep it to yourself?" says Chantay. "Why wish the world were a better place and not do anything about it?"
She also volunteers for juvenile halls, Make a Wish, Union Rescue Mission, and a local church. She does whatever she can: wrapping Christmas gifts for the homeless, helping to raise funds for terminally ill kids, encouraging hopeless youth to help them find their way.
"Living for something and someone other than myself makes me a better person," Chantay says. "Most people wake up each day, go to work or school, and then come home. I wake up each day with a mission for success — not just for myself, but for others. My actions cost me little — but they leave a legacy."
References
Researchers Find Sustained Improvement in Health in Experience Corps Tutors Over 55 [news release]. Washington University in St. Louis website. Available at . March 12, 2009.