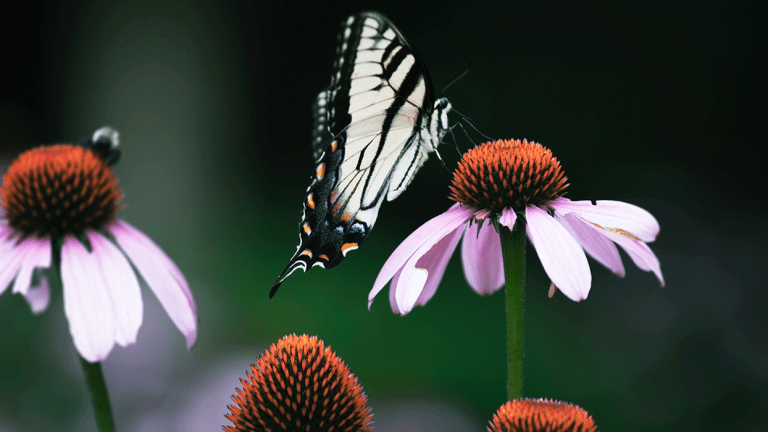 The Power in the Pivot
Rewriting your personal narrative at midlife takes courage, but the rewards are worth the challenge.
The desire to make a piv­ot in one's life can be in­spired by a wide variety of experiences and emotions. For many of us, the ability to take that first step toward a new direc­tion—to try something new, to be willing to fail, to reach for happi­ness—can lead to unsettling ques­tions and challenges to our sense of self: Will I be good enough? Am I smart enough? Will I fail?
In my case, the inspiration to launch my life in a new direction sprang from a frightening place: I had a cancer scare. Fortunately, it was only a scare, but that experi­ence ignited within me a strong urge to reassess everything about my life: how I was spending my time— and with whom—and how I would engage my passions and pursue my purpose for the now more-real no­tion of the "limited years" ahead.
In the midst of this period of eval­uation, as I considered what shape I wanted my life to take, I had a transformative conversation—one that would make me aware of the ability that we all have to manifest opportunity in our lives.
As my sister-in-law, Carol, a dear and caring friend who had been with me through the unsettling ar­ray of tests, appointments, and de­cisions related to my cancer scare, listened to me describe my shifting perspective and passions one day, she reminded me of a mutual friend who had attended (and loved) a program at Harvard Business School called the Advanced Leader­ship Initiative (ALI). The program was created as an additional educa­tional opportunity—a "third stage in higher education designed to pre­pare experienced leaders to take on new challenges in the social sector where they potentially can make an even greater societal impact than they did in their careers."
Carol's mention of the program, and the curiosity and commitment it inspired in me, would be the cat­alyst that would change my trajec­tory: I had found the next creative step on my life's path.
From Inspiration to Transformation
As the founder of Greenopia, a com­pany I created 10 years ago to keep toxins out of people's daily lives by providing them with a list of green businesses in their community that both offer eco-friendly purchases and have good sustainable business practices, I had some experience putting my passion to work to ad­dress change in world—but I hadn't yet sufficiently addressed my inner life. I was doing good things for other people but not so much for myself. Attending the ALI program would allow me a year of reflec­tion, a chance to understand how I wanted to respond to the questions that had occupied my mind after my wake-up call.
But as I considered the steps I would need to take to apply to the program, I experienced self-doubt. There's no way Harvard will admit me, I thought. I graduated from a small southern women's college that most people haven't heard of. How would I compete?
A second conversation, this one with my mother, would provide with me the courage I needed to take the next step. As we chatted one evening, I floated the idea of leaving the family for a year and ap­plying to the program. To my sur­prise, mom reminded me that at age 50 she had gone back to college to complete her degree in early child­hood education, with my youngest brother still at home. Having been raised during the Depression, her dad had not been a supporter of women's education, and, as a result, she had become a flight attendant, married my dad, and never finished college. Earning that degree at mid­life gave her the confidence to go on to build and operate her own business, one she successfully sold years later. She was a powerful role model whose drive and success had an extraordinary impact on us, her children.
With Mom's story running through my head, I found clarity: I was now sure that going back to school would expand my skills and transform my life. I opened up my laptop and began the application process, thinking that it was time I found the answer to my questions. Little did I know that the applica­tion process itself would be the first and most significant hurdle.
Hurry Up and Wait
After more than 30 years of paid and volunteer jobs, I thought I had a decent amount of work ex­perience; so, even though I was ap­prehensive when I pushed the Send button to submit my application, I felt confident. Several weeks later I received a call from the admissions counselor, who was very kind but clear: "Mrs. Browne," he asked, "have you ever written a résumé be­fore?" After thinking about it, I had to laugh—I had written only one résumé—and that was right out of college. Since then I had been hired out of every subsequent job by my next employer. He kindly emailed me an example of a résumé that would be presentable to the Har­vard ALI Review Board.
The next week (with help from a friend), I submitted a more accept­able résumé and was granted per­mission to write a statement of in­tent, describing why I was applying to the ALI program. Several weeks later I got another call: my CV and statement had been accepted; the final step would be an interview. Later that month, after a thorough phone interview, my application was complete. I thought, I have done all that I can; now all I can do is wait.
Do You Have the Perfect Nose?
The British Association of Aesthetic Plastic Surgeons (BAAPS) regularly releases an annual audit, and the figures from 2018 showed that some 28,000 procedures took place in 2018.
There isn't a time in life that I can remember enjoying the waiting pro­cess. Whether waiting on the bench to be picked for a varsity team, waiting to be accepted into college, waiting for a baby to be born, wait­ing for a medical test—waiting is te­dious and nerve wracking, and this time was no different.
It was several months later, while visiting my mom, that the waiting game came to an end: I received a text from my husband: A FedEx package had arrived from Harvard. Did I want him to open it? I took a deep breath, looked at mom as we sat together on our favorite porch, and texted my response: "Please open it!" Minutes later his reply appeared: "Pack your bags. You're headed to Cambridge!"
Digging Deep
I arrived in Cambridge on a Sun­day night at the end of January, two nights before the biggest snow­storm in the history of Boston. I spent the entire winter and spring tramping through piles of snow. I attended classes at the Business School, the Kennedy School, the Medical School, and the School of Education. I attended every lec­ture I could and read innumerable pages of literature covering health and wellness, green policy, and en­vironmental science, as well as the program's core curriculum topics. My brain was in a constant state of cramp. I was in a permanent state of catch-up with e-mail. I ate most of my meals in bed at night in my sweatpants as I tried to keep warm and stay on top of my assignments.
As I read and studied and thought my way through that first term in the program, I had the opportuni­ty to engage in what would become a favorite class: Public Narrative, taught by Marshall Ganz, senior lecturer in public policy at the Ash Center for Democratic Governance and Innovation. This course was a home run for me, as the curriculum was created around three questions we were directed to ask ourselves and others at a time when it really mattered:
If I am not for myself, who will be for me?
When I am for myself alone, what am I?
If not now, when?
These questions and the intro­spection they inspired gave me the tools to become a more effective leader as I considered how I could use the strengths and weaknesses of my private narrative to relate to others. As Ganz said, "To lead is to accept responsibility for enabling others to achieve shared purpose in the face of uncertainty. We can use public narrative to link our own calling to that of our community. Learning how to tell a story of self, a story of us, and a story of now engages the head and the heart nar­rative to instruct and inspire—not only teaching us why we should act but moving us to act."
Using Challenge to Create Change
With the completion of my final project—a book proposal on per­sonal environmental health—I grad­uated from ALI in December 2015, ready to use my new skills and expe­rience to make a difference. I began writing a blog about personal envi­ronmental health for the Huffington Post, offering insight into how the environment affects your health and well-being—through factors like the food you eat, the water you drink, the air you breathe, and the people with whom you interface and the stress these induce on your mind and body that affect your general physical and mental well being. I rethought the public dialogue of my company, Greenopia. I explored new strategies to get people's atten­tion, to alert consumers as to why it has become more important than ever to pay attention to one's per­sonal environment, preventive steps so critical in our pursuit of personal health for ourselves and our loved ones.
Armed with the knowledge, per­spective, and insights my academic and personal journey instilled in me, I am in full pursuit of my goal of creating significant, lasting social awareness for personal environ­mental health.
This story is my way of sharing my personal narrative with you. I hope it inspires you to find some­thing in your life that is worth mak­ing a pivot. So often the scariest part of pivoting is that first step—the de­cision to try something new. I feel that many of us are scared to pur­sue our real passions because we're afraid of not making it over those early hurdles. But if we can find our way over those initial obstacles of self-doubt, we can pivot our lives to find a direction of greater meaning and purpose. Much like in skiing, golf, tennis, or any other sport that starts with initial momentum, if you take the step to enter into the turn, poised and in control, the piv­ot, form, and subsequent change in momentum will lead to a wonderful outcome.