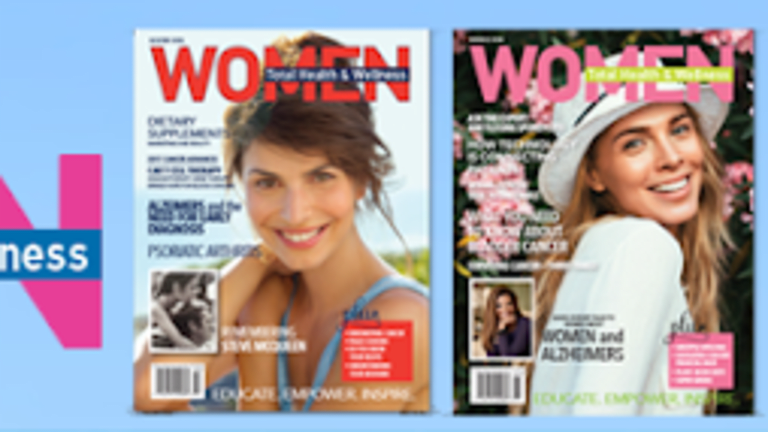 Passionate Purpose
Sister Elaine Goodell has been a committed healthcare chaplain for 24 years—and she has no plans to retire.
Sister Elaine Goodell's workday starts early. Up at 3:20 a.m., she is on the New York City subway soon thereafter to arrive at work by 4:45. It's a daunting schedule for anyone, but Sister Elaine takes it all in stride—at age 84.
So what calling gets her—joyfully—to work each day? Sister Elaine is a staff chaplain at Memorial Sloan-Kettering Cancer Center, where she ministers to patients, their loved ones, and hospital staff as they confront the issues surrounding a cancer diagnosis. Every day is different in her work, but many times it's about listening. The role of a healthcare chaplain, she says, is to "provide a ministry of presence, a steady companionship, and a willingness to listen as patients confront the painful face of illness."
Sister Elaine, a Catholic nun who joined the Sisters of the Presentation of the Blessed Virgin Mary in Aberdeen, South Dakota, in 1944, initially trained as a nurse, but she also taught music before she took a sabbatical with a clinical pastoral education residency program in Houston and earned her credential as a board-certified chaplain. It was after she completed her residency—at age 60—that she made the decision to move to New York City and pursue a position at HealthCare Chaplaincy, which hired her and assigned her to Memorial Sloan-Kettering.
"I wanted to challenge myself," she says. "I felt something was missing from my life.…Something inside of me suggested that if I could help other people face their greatest personal challenges and still find comfort and a spiritual center, that work would also help me complete my life's mission as God's servant."
Having found her own spiritual home, Sister Elaine truly rejoices in helping patients "reach their spiritual center." And she does so not by preaching or praying as a minister of a congregation might, she says, but by listening. "When I enter a patient's room, I am an empty vessel.…It's a purgation of emotions they're allowed to express, and they receive relief in the sharing. How many of your friends will listen fully, openly, and non-judgmentally?" The need for this non-judgmental comfort and counseling is magnified in the healthcare setting, as, Sister Elaine says, "patients come to terms with an inner fight for survival." Quite separate from their physical well-being, many need to tap into their spirituality to believe that they can get through the crisis they face. "Helping patients spiritually is a natural part of holisitic medicine," Sister Elaine says. "I believe that patients who reach that center can improve their medical outcome too."
Sister Elaine is a board-certified chaplain who adheres to a professional code of ethics to serve all people regardless of religion or beliefs—not solely those of the chaplain's own faith—and to not proselytize or promote the chaplain's own faith tradition. The Reverend George Handzo, BCC, CSSB, vice president, Pastoral Care Leadership and Practice at HealthCare Chaplaincy, says, as a fully integrated member of the healthcare team, "the chaplain helps the patient understand and mobilize their spiritual and religious resources to help in their healing."
In addition to working with individual patients, Handzo says, the chaplain also "makes sure that appropriate sacramental worship services are provided and advises the institution on issues such as ethics, customer service, and cultural competence where religious and spiritual beliefs and practices may come into play." Board-certified chaplains are specially trained to carry out all the various functions of their ministry through graduate theological education, the equivalent of a year of clinical training for chaplaincy—called clinical pastoral education; endorsement by a faith group; and a successful appearance before a review committee. But equally as important, Handzo says, is a calling to ministry and a "desire to work with people—and particularly people in distress." Though this doesn't always mean that chaplains are extroverts: "actually, most of us are introverts," Handzo says. "We are good at our jobs, as least in part, because we appreciate people's privacy and the importance of their inner life."
For Sister Elaine, the rewards of serving patients and helping them tap into their inner, spiritual life has been incredibly fulfilling, though her work is not without challenges. Seeing patients she has counseled pass away is difficult, she says, as is the family discord that is often apparent when families face illness. "In sickness there is the opportunity to set aside differences, and it is always a challenge when what should be one of the patient's greatest resources—their family—cannot set aside feelings and agendas to give their fullest support."
And she acknowledges that sadness is inevitable in her work—as it is in life. "Of course, there is sadness. That's why we're there. There is a range of other emotions to deal with, such as fear and anxiety." To manage these difficult emotions, Sister Elaine says, "I draw inspiration from the late cultural anthropologist Ernest Becker, who said, 'If I were asked for the most striking insight into human nature and the human condition, it would be this: no person is strong enough to support the meaning of his or her life unaided by something or someone outside of him (or her) self.' Hopefully, for my cancer patients, I have been that someone."
Despite the challenges, Sister Elaine remains committed to making a difference—and her support does not always cease when her patients are discharged. She maintains contact with many after they leave the hospital, and they often tell her about the difference she made in their lives. "I get notes about how they feel my prayer or chat made a big difference in helping them overcome feelings of despair about their cancer. I am grateful that they feel this way with all that goes on for a person undergoing treatment." The size of her ever-expanding holiday card list supplies additional evidence to her continued engagement in her patients' lives. "I have a Christmas and Hanukkah card list in the hundreds," she says. "My younger siblings help me out every year—we have to start early, and it's become quite a project."
This past November, Sister Elaine received another, special recognition of her role in the lives of cancer patients when Sloan-Kettering selected her for HealthCare Chaplaincy's Wholeness of Life Award, which honors one person annually from each member institution, who "with purity of devotion, selflessly cares for others, not for recognition or reward but simply because it is what compassionate people do." Honored and humbled by the organization's choice, Sister Elaine says she will continue to serve patients as she has done for the past 24 years. "At least they didn't make it a lifetime achievement award," she says, "because I have no plans to retire."