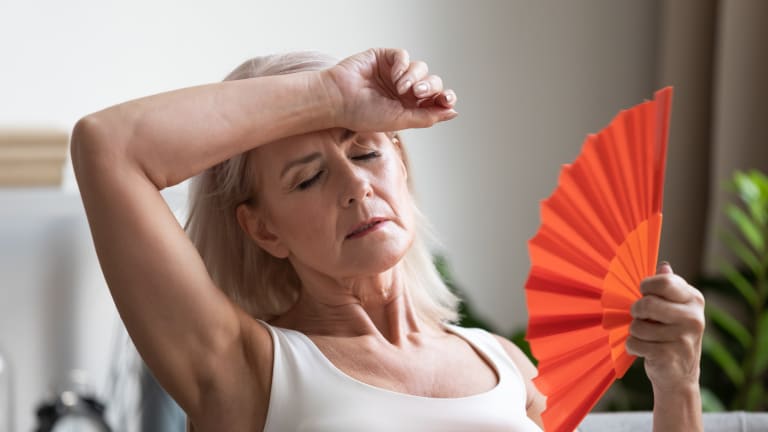 Mindfulness and Menopause
Mindfulness training may help reduce effects of hot flashes.
by Women's Health, Medically Reviewed by Dr. C.H. Weaver M.D. 11/2021
Need help with hot flashes? Try using mind over matter. It may sound too simple to be true, but new research published in the journal Menopause indicates that mindfulness might be an effective approach for coping with hot flashes.(1)
Hot flashes are annoying and uncomfortable. About 40 percent of women say that hot flashes and night sweats disrupt their lives during and after menopause—affecting sleep and stress levels.
Researchers gathered a group of women who were experiencing regular hot flashes. Half of the women received an 8-week course in mindfulness training. During the course, the women learned mindfulness-based stress relief techniques and were taught to observe their thoughts and feelings rather than react to them.
At the end of the study, the women who received mindfulness training reported being less bothered by hot flashes than the women who did not undergo training. Furthermore, these women experienced improved quality of life, improved sleep, and reduced stress levels.
What is Medicare Advantage
Medical Advantage or MA plan is a health plan provided by a private organization that partners with Medicare to offer healthcare services with their Medicare Parts A and B privileges.
The conclusion? While mindfulness won't eliminate hot flashes, it may help women cope with them. Mindfulness—sometimes referred to as meditation—is a technique available to everyone. There are many different methods of mindfulness and meditation, all with the same goal—inner peace. Mindfulness training is widely available in classes and workshops throughout the world.
Reference:
Carmody JF, Crawford S, Salmoirago-Blotcher E, et al. Mindfulness training for coping with hot flashes: Results of a randomized trial. Menopause. Published early online: February 26, 2011.