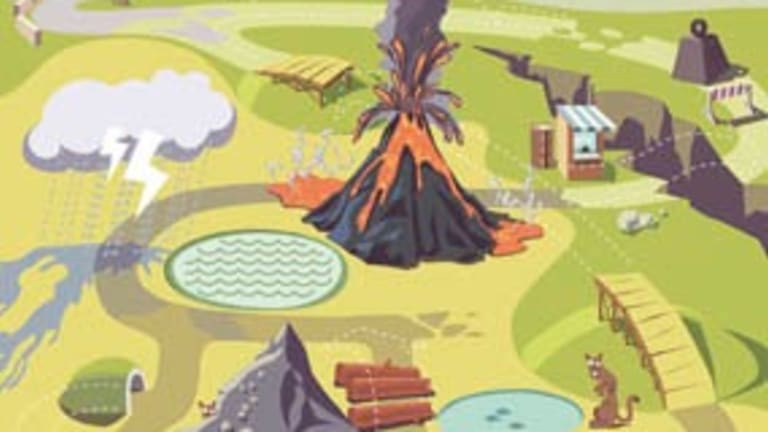 Life Coach: Growth Through Suffering
Tips for overcoming a traumatic experience.
by Womens Health Updated 08/2021
You have survived trauma. You got through it. You kept going, and now the worst is over. What is waiting for you around the bend? For many it can be positive change. The concept of growth through suffering—of developing resiliency—is age-old but still extremely relevant.
The New York Times published an article highlighting research conducted by University of North Carolina psychologists Richard Tedeschi and Lawrence Calhoun, who studied survivors of trauma to measure the positive changes that emerged as they recovered.1 The two researchers coined the term post-traumatic growth to describe the positive transformation that can result from survivors' work to make sense of their experiences.
Regardless of whether you have undergone a traumatic experience, you can benefit from exploring the idea of post-traumatic growth and resiliency in the face of challenge. The following steps toward resiliency can help to both get you through recovery from trauma or challenge and keep you on a productive, positive path.
Keep moving. It does not matter what you do, just don't be sedentary! Walk or use public transportation instead of driving. Use stairs instead of elevators. Do jumping jacks and count as you go (this is especially good because it combines physical and mental resilience by requiring coordinating physical and mental actions). Physical resiliency actively improves heart and brain health and helps you cope with stress.
Tackle a challenge and stick to it. Perhaps the challenge is a new exercise routine. Set goals and dates. Write them down. Now get out whatever you use to schedule important appointments. Make a daily appointment with yourself for your new exercise routine. Create positive self-affirmations and visualizations to use when you are tired or bored during your workout. By sticking to a plan, you are improving your willpower, discipline, and determination. Willpower works like a muscle: it gets stronger as you use it. Tackle a challenge without giving up. If you decide that you will challenge yourself physically, think about choosing a workout that incorporates physical and intellectual/spiritual training, such as martial arts or yoga.
Embrace positive emotions. Practice self-compassion. If you would behave compassionately toward a friend who was suffering, apply that compassion to your own suffering. Be grateful. This does not mean ignoring your challenges but rather reframing your situation and being grateful for the positive aspects of your life. Focus on small moments of happiness each day. We have the ability to provoke positive emotions when we need them most. It can be as simple as looking at pictures of things that make you happy.
Reach out and connect socially. Physical contact—hugging, holding hands, stroking someone's back—can bring about calm. Strengthen your connections to your family, friends, and community. Surprise someone in your life with a random hug—it may help you both, and it feels good!
The good news is that these resiliencies are available to everyone. Like any new muscle, they develop gradually. Be focused and mindful and see how your life improves as you practice your new skills. 
References:
Rendon, J. "Post–Traumatic Stress's Surprisingly Positive Flip Side."
New York Times Magazine. March 22, 2012. Available at . Accessed March 25, 2013.