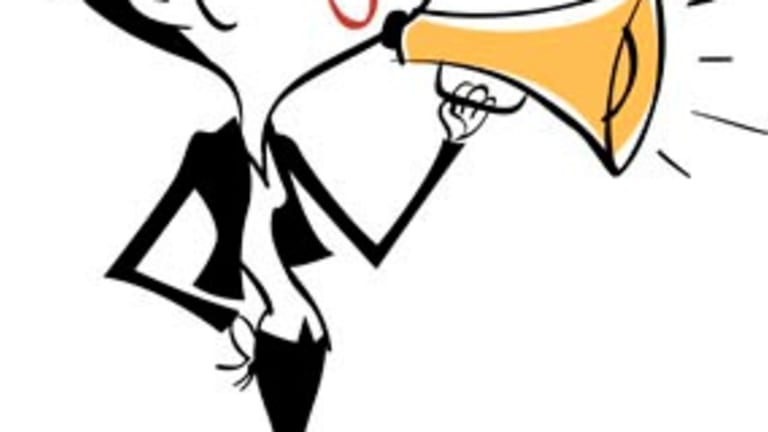 Lend Your Voice – Opportunities for patient advocacy abound at every stage
Lend Your Voice – Opportunities for patient advocacy abound at every stage of the journey.
When I was diagnosed with breast cancer at 39, I made the decision to keep the diagnosis and treatment details relatively private, sharing my experience with only a very close circle of family and friends. I wasn't ready to go public. Though I consider myself an outgoing, social person—definitely an extrovert—I just had no interest in sharing this part of my life.
There were many reasons for my desire for privacy: uncertainty and fear about my future, not wanting to cause my 35-year-old husband additional stress and worry, and concern for the impact on my young children, who, I felt, didn't need to face hurtful or confusing questions on the playground.
As I learned myself, the decision to share news of one's diagnosis and treatment is highly personal. Others I knew who had been diagnosed at this same stage of life were quite open about their situation, but for me it felt right to retain a sense of privacy. Each person must make that decision based on his or her own unique circumstances and personality.
Interestingly, there are many similarities between how individuals react to and share their cancer diagnosis and how survivors approach advocacy. As with decisions related to when and how to share news of their diagnosis, everyone reacts differently—and sometimes in seemingly out-of-character ways—to the prospect of becoming a cancer advocate. Again, it would be natural to think that I, as an extrovert, would be an instant advocate. But I wasn't. I did not blog or start a web page to share my daily emotions or treatments, nor did I send mass e-mails to friends and relatives across the country. None of that felt right to me.
For many cancer patients, however, going public about their diagnosis and stepping right into advocacy roles to raise awareness and funds feels natural and can be empowering.  Oftentimes these patients are individuals who may have once referred to themselves as very shy and private, yet when they are diagnosed with cancer they become very outspoken, sharing the details of their experience, helping others facing a similar path, and raising awareness about cancer issues.
Just as each person will know whether he or she wants to go public with a diagnosis, so too will he or she know which approach to advocacy feels most comfortable. In my case, though I didn't become an advocate overnight, I did eventually decide to step into that role—when it felt right for me. However a patient chooses to handle a cancer diagnosis and when and if he or she decides to become involved in cancer advocacy, it is something that should be done on that person's unique terms and timetable. And if the time is never, that's okay, too.
What is Medicare Advantage
Medical Advantage or MA plan is a health plan provided by a private organization that partners with Medicare to offer healthcare services with their Medicare Parts A and B privileges.
If you have chosen to be a cancer advocate, great—keep up the positive energy you provide to others. If you have considered advocacy but don't know where to begin, ask yourself a few basic questions:
Am I ready? It's important to process your own experience before starting down the advocacy path.
Why do I want to get involved?
What talents or skills can I contribute to an organization?
After you have answered these questions in a way that makes you feel you are truly ready to commit to advocacy, start to explore opportunities by talking to your nurse and other staff members in the clinic or hospital where you are being treated. Oftentimes these professionals can guide you to credible organizations or have in-house cancer programs in need of volunteers.
As you discuss your options, keep in mind that there is an incredibly broad range of advocacy opportunities available.
Peer support advocacyis one of the most common entry points. This type of program matches cancer survivors with newly diagnosed patients to provide emotional support and understanding. Training is often provided, and local and national programs are always seeking volunteers.
Fundraising advocacyis an opportunity offered by virtually every cancer organization. It is a meaningful way for cancer survivors to support a cause they care about.
Educational advocacyopportunities can include volunteering your services at a health fair or speaking at local community events.
Research- and science-based advocacyis a more advanced type that generally requires science- or advocacy-based training. Examples include serving as a consumer reviewer on the Department of Defense cancer research panel or as an advocate member of the National Cancer Institute's Advocates in Research Working Group, Central Institutional Review Board, Data and Safety Monitoring Board, and various grant review panels.
Public policy advocacyinvolves meeting with state and national congressional leaders. In my work with the Community Oncology Alliance, we are very active in public policy as a patient advocacy issue. Advocates meet with their legislators at the state and national levels to provide the patient's perspective.
Media advocacycan include writing letters to the editor, blogging, and using social media to distribute valuable messages related to cancer advocacy.
Most importantly, as you pursue advocacy opportunities remember that as a cancer advocate your efforts matter. My own experience with advocacy ranges from key roles in local and national cancer program development to serving as a consumer reviewer on Department of Defense cancer research panels. In my early years of advocacy, I was focused solely on breast cancer. As a survivor, I will always pay attention to breast cancer issues, but I now advocate for all cancer types.
I encourage all of those interested in advocacy work to look beyond their own cancer experience to broader cancer-related issues. National oncology issues that have an impact on all cancer patients include cancer drug shortages, fair treatment for the cost of oral chemotherapy drugs, and concern over the large number of community cancer clinics that are closing. More than 199 cancer clinics have already closed across the United States, creating serious issues around patient access to care. This is alarming because 84 percent of cancer patients are treated in local cancer clinics. Ultimately, the reality is that there are many complex cancer issues, and cancer advocates can play a critical voice in shaping the solutions. Consider lending your voice.