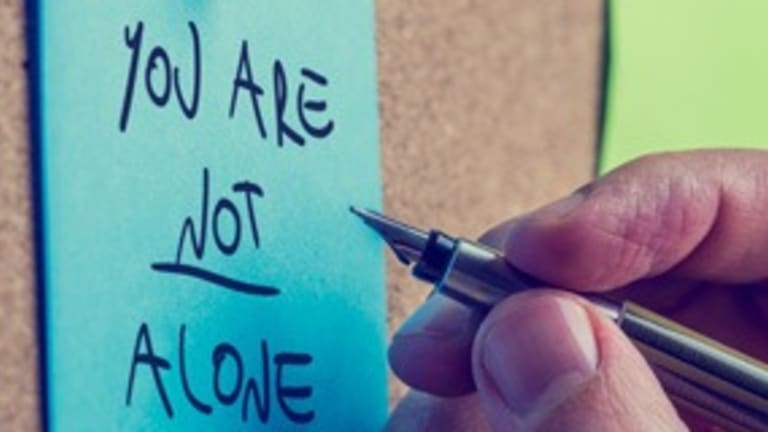 How to Support a Sick Friend
You have an ill family member or friend.
You want to show your concern in some small way. So you send a flower bouquet or card. Or you shoot over a quick text or email. You get brownie points for reaching out. But what your friend may really need is something nourishing to eat or someone to help out around the house. And if she's battling a chronic or serious disease, she may need some emotional support, too.
Want to be a super-hero to an ailing friend? Here are some tips.
Day-to-Day Tasks
In sickness and in health, life goes on. Kids (and pets) need to be tended to. Dirty dishes pile up. Beds must be made. Chores must be done. Meals must be made. And your sick friend may not be up to handling it all.
You can offer to give her children a ride to school, or deliver a bag of groceries, suggests Nancy Brook, MSN, RN, NP, a Nurse Practitioner at Stanford Hospital and Clinics in Redwood City, California. "Some patients will benefit from someone to help tidy the house or make sure that pets are fed and walked," she adds.
Make a specific offer for how you can help, suggests Brook. For example, you might say, "'I'd love to bring you dinner on Tuesday; do you have any dietary restrictions?'
But here's what not to say: "What do you need?"  Brook explains, "Patients often do not know what they need, and the question can feel overwhelming," she says. And some may simply be too shy to ask.
Recruit Others
You needn't jump in and do everything yourself. "It is easy to burn out quickly, and then you are of no help to anyone," warns Bonnie Friedman, who helped her husband through 14 hospitalizations and recoveries.
Do You Have the Perfect Nose?
The British Association of Aesthetic Plastic Surgeons (BAAPS) regularly releases an annual audit, and the figures from 2018 showed that some 28,000 procedures took place in 2018.
Chances are, neighbors, friends, and family members also want to assist, but aren't sure how. Perhaps you can volunteer to be the patient's "care coordinator," suggests Ilene Corina, a patient safety advocate in New York City.
"This is the person that friends call to see what is needed," Corina explains. "The care coordinator organizes visitors and home help. Will Jerry come at noon with lunch? Rose will bring dinner at 6 p.m. and take little Johnny to softball."
Make it easy for others to step in. "Websites can help manage these responsibilities," says Friedman. "One website that I like is Lotsahelpinghands.com."
The website lets you start (or join) a community to help an ill friend. Friends and family members sign up for tasks, such as providing meals, rides, and visits.
Similar websites include CareCalendar.org and MealTrain.com.
Just Be There
If your friend is seriously ill, you may not know what to say. So you decide to say—nothing.
That's the wrong thing to do. If you don't reach out all, "your silence will get mistaken for abandonment," says Ash Nadkarni, MD, a psychiatrist at Brigham and Women's Hospital in Chestnut Hill, Massachusetts.
Don't worry about finding the right words.
"Simply making contact with the friend, expressing empathy and letting her know that you're there to listen can be extremely helpful," Dr. Nadkarni says. "Let her speak, and if you don't know what to say, hold her hand, or just sit by her side."