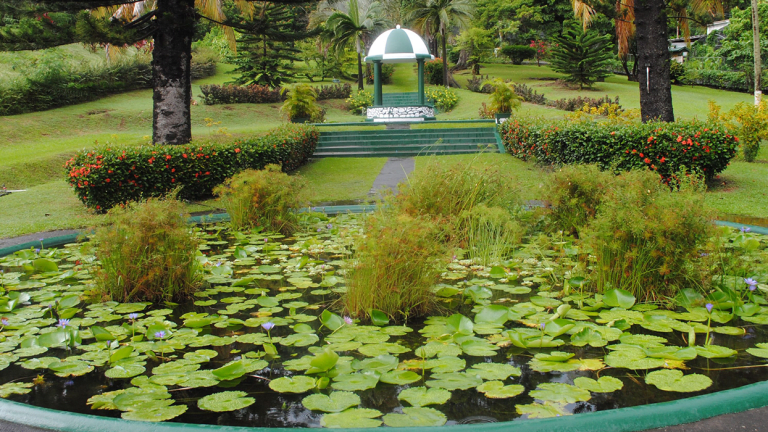 Green Space Improves Mental Health
Want to be healthier and happier? Bring some green space into your life.
Maybe it's time to move closer to green space. If that sounds like a drastic move in the name of happiness, consider that research has shown that people who move closer to green space experience immediate and sustained improvements in mental health.(1)
Researchers have long speculated that nature plays an important role in mental health. In fact, some research has indicated that people who exercise outdoors in a green environment—or spend as few as five minutes of activity in a natural setting—experience improved self-esteem and mood.(2) Now, this newer research indicates that even just living near green space has a profound effect.
Researchers from the University of Exeter Medical School analyzed data from 1,064 participants over a five-year period in order to evaluate how moving to greener or less green areas may affect mental health over time. The participants relocated to a different residential area between the second and third years of the study—594 people moved to greener areas, whereas 470 moved to more urban areas.
Compared to baseline mental health scores, individuals who moved to greener areas experienced significantly improved mental health in all three post-move years. The improvement was immediate and sustained. In contrast, those who moved to a more urban environment experienced a decline in mental health.
Do You Have the Perfect Nose?
The British Association of Aesthetic Plastic Surgeons (BAAPS) regularly releases an annual audit, and the figures from 2018 showed that some 28,000 procedures took place in 2018.
Of course, not everyone has the luxury of moving to be near green space—but the data presents compelling evidence for the importance of increasing the amount of green space in urban areas. Incorporating parks and gardens into the concrete jungle could have substantial implications for public health.
So what can you do if green space is important to you, but relocating isn't an option?
Seek out green space: It's true that nature is nurturing, so if you can't live near green space, seek it out. Go to a park or a garden. Spend time near a river. Eat your lunch on a bench outside in a grassy area. Do what you can with what you have.
Get involved: Get involved in local city planning and spearhead a movement to add more parks and gardens to your area. Urban planners are beginning to recognize the importance of natural surroundings—and involved citizens can make a difference in bringing these ideas to fruition.
References:
Alcock I, White MP, Wheeler BW, et al: Longitudinal Effects on Mental Health of Moving to Greener and Less Green Urban Areas. Environmental Science & Technology. Published early online December 9, 2013. DOI:10.1021/es403688w
Barton J, Pretty J. What is the best dose of nature and green exercise for improving mental health? A multi-study analysis. Environmental Science and Technology. 2010; 44(10): 3947-55.