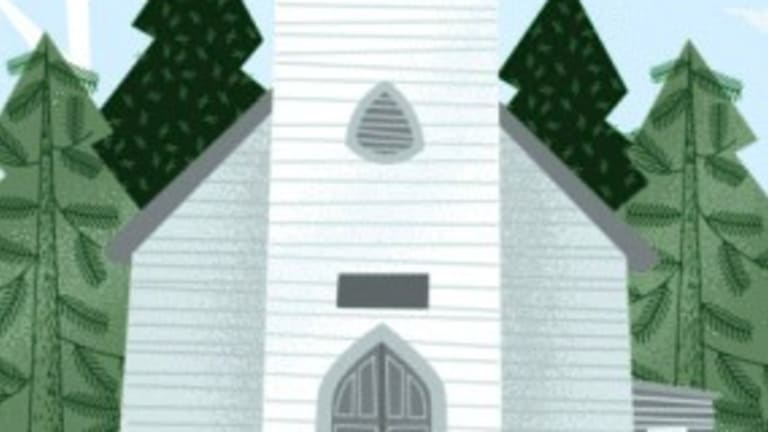 Finding Your Spiritual Home
Finding a church or spiritual center can feel like finding a spiritual home.
Maybe you're looking for spiritual guidance. Perhaps you're seeking a community of like-minded people. Or maybe you just need a peaceful place to carve out some quiet time for reflection. A church, spiritual center, temple, or meditation center may provide just the spiritual home you're looking for.
Whether you reluctantly endured long Sunday mornings in church during your childhood or you've never attended church in your life, the idea of church often holds some sort of emotional baggage. As an adult, you have an opportunity to shake off all preconceived notions about what church is or isn't and simply set about the task of finding a place that feels like home. It may take some time to find the right fit, but it will be worth the effort.
Determine Your Needs
Church can mean many different things to many different people. Some people choose a church based on religion or denomination so that they can have the opportunity to learn and grow in their chosen faith. Others are searching for community or an opportunity to participate in service.
What do you need in a church or spiritual center? There are many factors to consider:
What type of religion or denomination are you searching for?
What type of worship style serves you best? Do you like enthusiastic preaching or quiet contemplation? Singing? Kneeling? Rote prayer?
What types of programs are important to you? Do you want Bible study, women's groups, classes, youth education, or childcare? Do you want a church that has a strong outreach program?
What size church suits you? Do you want a large congregation or a small, intimate one?
What type of church community are you looking for? Do you need a church with families and small children?
How involved do you want to be? Do you want to just show up on Sunday mornings or would you like to participate in a more active way?
What type of leadership are you looking for?
How far are you willing to travel to participate in a church that is a good fit?
Do Your Homework
Once you've decided what you're looking for in a church or spiritual center, do some research to determine your options. You may want to start with the phone book or an Internet search. Many churches and centers place ads in local newspapers and magazines. Start gathering information about the centers that resonate with you.
Ask neighbors and friends whom you trust and with whom you share values where they attend services. If you're new to town, your realtor may have some suggestions for you.
Church Shopping
Once you've compiled a list of potential churches, it's time to visit. Tread slowly as you visit new churches. Be sure to visit several churches, even if the first church feels like it might be a good fit. It's important to explore all of your options and also have a frame of reference to help you compare. Sometimes we have to "kiss a few frogs" before we find the right one.
When you visit, pay attention and maybe even jot down a few notes about how you felt. Some things to notice:
How were you greeted? Did you feel welcomed, ignored, or suffocated?
Notice the interactions among congregation members. Do they seem to have strong bonds or do they keep to themselves?
How did you like the leadership style of the minister or leader? Did the leader make a point of meeting you and welcoming you as a visitor?
Study the church bulletin. Are there programs and activities that interest you?
Was there a coffee hour after the service? If so, did members make a point of meeting you and including you in conversation?
Overall, how did you feel in this environment? First impressions are usually spot on. If you feel a strong like or dislike, pay attention.
Note, there are no right or wrong answers to these questions; there is simply what feels right for you.
Choosing a Church
After you've visited several churches (or temples or meditation centers or whatever serves you), hopefully you can identify one that feels like it might be a good fit. At this point, you don't have to join or become an official member—in fact, it's usually better if you take some time and just attend regularly for a while.
Speak with the spiritual leader and tell him/her that you may be interested in joining and find out how you can become a member of the community. Remember, it takes time to build relationships and feel like you are a part of a group. Take your time as you embark on creating a spiritual home for yourself.
Finally, remember the list you made about what you were looking for in a church and stay true to that list. If you simply want a quiet place to contemplate, you need not feel pressure to participate on a larger level than that. However, if you were looking for a place to participate and grow, you may want to consider joining a study group or volunteering to serve in some way in the community.
However you participate, may you find a place that supports you and feels like home.