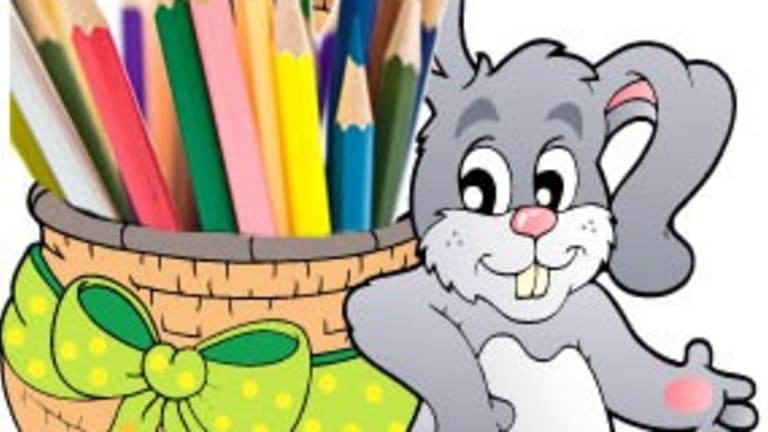 Easter Alternatives
Ditch the candy for other options.
Regardless of what Easter means to you, if you have kids, it likely involves a lot of chocolate and a visit from a big, fluffy bunny. But Easter doesn't have to be synonymous with candy. In fact, with a little planning, the Easter Bunny can get creative and create a healthy, fun, candy-free celebration that will leave you all feeling resurrected.
The New Easter Basket
Face it—you're in charge. The Easter Bunny reports to you. It's time to transform the Easter Bunny from a candy pusher to a healthy friend. This year, get creative with Easter baskets and establish new—and permanent—candy-free Easter traditions that even your kids will love. Try some of the following unique Easter basket ideas to make Easter a day of celebration rather than one of sugar meltdowns.
Child-themed baskets: Instead of filling a basket with plastic green grass and tons of candy, how about tailoring the basket to match your child's unique interests? Your little artist may receive an art-inspired basket filled with paints, canvas, and chalk. Your musician will enjoy a basket filled with noisemakers and sheet music. A budding soccer player might enjoy a soccer ball and shin guards. What a pleasure to spend the day cultivating interests rather than nursing sugar hangovers!
A basket of coupons: Coupons can be especially fun for older kids. Fill a basket with coupons they can trade in for privileges, activities, or freedom from chores. What child wouldn't love to redeem a coupon for "no chores for the day"? Other suggestions include: "Kid's choice for dinner"; "A special date with Mom or Dad"; or "Trip to the adventure park".
Garden basket: By Easter, you may be looking forward to planting the family garden. If your little ones are enthusiastic participants in your garden, consider creating a gardening basket for them—complete with seeds, tools, gloves, and garden accessories.
Unique Easter Basket Fillers
There are countless ways to create a fun basket for your child without resorting to the candy aisle. Get creative:
Stuffed animals
Small toys
Books
Stickers
Puzzles
Bubbles
Coloring books and crayons
Noisemakers
Bouncy balls
Hair accessories
Nail polish
Movie tickets
Gift cards
Beach toys
Gardening tools
Embrace Moderation
Of course, you don't have to forego candy entirely. Instead of stocking the entire basket from the candy aisle, consider placing one special treat in your child's basket—such as a chocolate bunny. Your child will get to enjoy a sweet treat without going overboard.