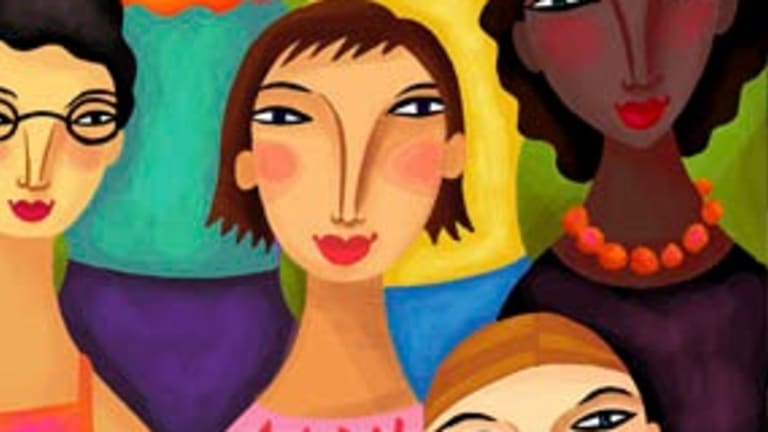 Community Spirit
Moderators of online support communities provide support, experience, and insight.
For many people diagnosed with cancer, joining a community of supporters who truly understand the experience of facing the many aspects of the disease can be a challenge. Though friends and family can offer invaluable help, finding a group of people who have also heard "you have cancer"—and specifically your type of cancer—can offer patients a unique sense of comfort, not to mention valuable insights into treatment and recovery.
An increasing number of patients are turning to online communities to meet the need for this type of customized support. CancerConnect.com—a social network for people with cancer, their caregivers, and others interested in staying informed about cancer-related topics—provides one such community, and its success, says Alana Brody, vice president of social media, is largely the result of a team of dedicated moderators.
"When you join CancerConnect.com and one of our groups, you are instantly connected with people who care," says Brody. "Our moderators are the backbone of our communities. They are either cancer survivors, caregivers, or patient advocates. Every time someone new joins, one of our moderators welcomes them into the community and acts as their guide. They help new members become oriented and ensure that they stay informed about relevant conversations."
Placing just the right people in these positions is critical to ensuring that visitors truly find what they are looking for in an online community. But who are they, and what motivates them to become engaged in helping patients and caregivers? Here several of the CancerConnect.com moderators share their personal stories.
Erin Ficociello

Breast Cancer Survivor and Advocate

Woburn, Massachusetts
Erin Ficociello was an advocate for women with breast cancer before she herself was diagnosed, participating in fundraising and awareness events in honor of other women in her community. When Erin was diagnosed, she benefitted firsthand from the insights and the support of women who had been down the road before. Now, having come through her own treatment, she is committed to offering that same support. "Having firsthand experiences with it all and being able to help someone else through the different physical and emotional aspects of diagnosis, treatment, and recovery just seems like the natural thing to do," she says. "Of course, everyone will have a unique journey, but the main road feels the same, and talking with someone who has been there really makes a difference."
Erin is a member of several CancerConnect.com communities and is one of the moderators of the Breast Cancer community. As both a member and a moderator, Erin says she has learned valuable information about her own condition while also providing insights to other members. "I learned about a reconstructive technique that I had never heard of before, and I've also had some pretty powerful first conversations with women coming to the site feeling lonely and lost and scared out of their minds."
As co-president of a nonprofit organization for women with breast cancer from her hometown (the Tanner Ta Ta Foundation), Erin feels that her role as moderator for CancerConnect.com is a natural fit. She is able to recommend the network to women who connect with her via her foundation's website and has also had the chance to share information about the work of her organization on CancerConnect.com. "It's all about letting people know what support is available; and whether a woman is diagnosed here in Woburn, Massachusetts, or in another state, my number one message is: you don't have to do this alone!"
Rosalie Rapas, MSW, and Izumi Nakano, MA

Patient Services

Lymphoma Research Foundation
Rosalie Rapas and Izumi Nakano both work in patient services at the Lymphoma Research Foundation (www.lymphoma.org), and they moderate the Hodgkin's Disease and Non-Hodgkin's Lymphoma communities on CancerConnect.com.
"When we were first presented with the idea of helping moderate both communities, it truly struck a chord that this would be a wonderful new opportunity for us to better assist the lymphoma community," Rosalie says. "This seemed like a wonderful way to offer our services in helping those in need, whether it is information, support, or referrals. It is a great way to reach out to the larger community."
Rosalie and Izumi have extensive education in topics related to a lymphoma diagnosis, and both can offer community members insights into what can be a very confusing diagnosis. "We are able to provide the facts while also offering emotional support to someone who might be trying to cope with their world being changed by lymphoma," Izumi says.
And while Rosalie and Izumi are glad to be able to provide the expertise they offer, both women say they are inspired by the patients who are active in the online communities and who provide valuable information to their fellow members. "The best posts in the community are the stories of the survivors themselves—people who are going through treatment or are in remission and are not afraid to ask questions and share their experiences with others," Rosalie says.
What is Medicare Advantage
Medical Advantage or MA plan is a health plan provided by a private organization that partners with Medicare to offer healthcare services with their Medicare Parts A and B privileges.
Having the opportunity to interact online with this diverse and generous community is a highlight for the two moderators. "These members offer hope to others and are actively seeking information," Izumi says, "and these interactions fit with the larger trend of being your own patient advocate and no longer passively participating in your disease. It is very empowering."
Joanna Isbill

VP Business Development and Strategy

DearThyroid.org
Joanna Isbill has had to, in her own words, "learn how to live alongside cancer" since her thyroid cancer diagnosis. "It is a challenge and a process that is never fully complete," she says.
Committed to ensuring that others don't have to deal with a diagnosis alone, Joanna is dedicated to her work with DearThyroid.com and her role as a moderator in the Thyroid Carcinoma community on CancerConnect.com. "I do all I can to make sure no survivor or caregiver ever feels alone or isolated," she says.
As a moderator, Joanna is continually reminded that she is there to provide support and information but also to learn. "I enjoy interacting with other thyroid cancer survivors and caregivers because we all learn from each other. I don't know everything there is to know about thyroid cancer, and I can always learn something new, whether it's about a new therapy or a new coping method. More often than not, the way I learn is from other survivors who share their experiences."
Joanna has also learned that, unfortunately, patients and caregivers don't always get all of the information they need from their healthcare team. The lack of accurate information about thyroid cancer, Joanna says, is "a sad and scary reality." In the face of this discouraging fact, Joanna works to educate patients and caregivers and to encourage them to become vocal themselves. "By sharing resources, confidence, and encouragement with patients, I am able to help them find a voice that will enable them to speak out about the disease and to their disease. When it comes to awareness, every voice makes a difference."
Joanna hopes that her own efforts to raise awareness and provide information can make a difference. "If I can help even one person find the answers they need, I've made a difference and have taken one step toward creating change."
Erin Moaratty

Chief of External Communications

Patient Advocate Foundation
Erin Moaratty knows the value of being offered compassion and support when facing catastrophic illness. After losing her daughter to a congenital heart defect and an uncle to metastatic melanoma within a three-month period, Erin saw firsthand the many issues that arise during a medical crisis.
Now, in her work with Patient Advocate Foundation (PAF,www.patientadvocate.org) and as a moderator of the Insurance Issues community on CancerConnect.com, Erin is proud to be able to offer support to patients and caregivers. "Being a moderator is a wonderful way to share my knowledge and connect with cancer patients who need a helping hand," she says.
Many patients and caregivers struggle to find practical information about financial and access topics, and Erin is happy to shed light in this area. "I truly enjoy being able to provide insights and direction to cancer patients seeking advice or solutions on the practical issues that a diagnosis of cancer can bring. Through the forum, I post ideas and questions in the community so that I can share my expertise on topics of relevance or resources that provide help to cancer patients."
Erin has worked with PAF since 1998, and her experience with the organization translates into valuable insights for members of the CancerConnect.com community. "I have had the wonderful opportunity to share my knowledge with those seeking resolution or education on topics such as insurance appeal, access issues, disability determination, medical debt crisis, and employment retention," she says.
Erin's personal connection to the topics she addresses and her passion for PAF's mission make her an ideal moderator—and it's a role she embraces.