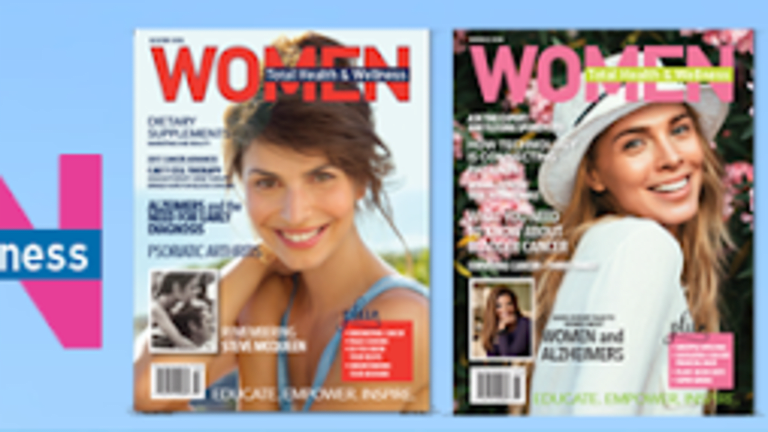 39 When Cancer Creates a Career
Four stories of professional transformation in the wake of a cancer diagnosis
Robin Miller, Rachel Troxell, and Kristin Dudley: From Lymphedema to LympheDIVAs
Young breast cancer survivors Robin Miller and Rachel Troxell were devastated when they were both diagnosed with lymphedema following their breast cancer treatments. The two women had been introduced by a mutual friend during treatment and had grown extremely close; it now seemed an unkind twist of fate that both should also face lymphedema.
A chronic condition whereby excess fluid, called lymph, collects in tissue, causing it to swell, lymphedema can cause swelling in the arms, hands, or torso in breast cancer survivors because the lymphatic system has been compromised by surgery or radiation. Treatment for the condition includes compression sleeves, which prevent and/or reduce the swelling. Despite the fact that lymphedema is a manageable condition, many women are traumatized by the diagnosis because, for those who end up living with it as a chronic condition, it can become a painful physical and psychological reminder of the breast cancer experience that never goes away.
Facing this reality as young, fashion-conscious women, Robin and Rachel felt similarly disheartened by their shared diagnosis. They didn't want to wear the ugly, flesh-colored compression sleeves for the rest of their lives, and they couldn't believe that there wasn't a better option. Their frustration was followed by inspiration: they could make fashionable, comfortable sleeves themselves!
Determined to put their idea into action, Robin contacted her friend Kristin Dudley, a fashion designer, and LympheDIVAs™ LLC was born. Their mission: "To create medically correct fashion: compression apparel for the savvy and stylish breast cancer survivor with lymphedema, which will make her feel beautiful, strong, and confident."
Now with a Web site, www.lymphedivas.com, and sales to specialty breast cancer boutiques, LympheDIVAs offers pink, blue, black, and shimmering (metallic gold and silver) arm sleeves as well as pink, black, and blue gauntlets (fingerless gloves) made from 360-degree-stretch, moisture-wicking technology and Lycra® Body Care for added softness for women who don't want to give up their sense of style when lymphedema comes knocking.
The personal satisfaction that Robin and Rachel glean from the endeavor is huge. "Our customers often thank us for our products. To me that is the best and most fulfilling part of our work," Robin says. "We help women get through something that many of them say is more devastating than the breast cancer. It's amazing how something so simple can make such a difference in a person's care and self-image."
There's no doubt the difference that wearing the fashionable sleeve has made for Robin herself. "I have found that since I have been wearing these sleeves, people have stopped asking me, 'What is wrong with your arm?' I had become very self-conscious about my arm and my lymphedema, and the constant attention it was drawing made me uncomfortable. Since wearing my LympheDIVAs sleeve, people now think that this is purely a fashion statement. I find myself only buying clothes that will match one of my sleeves."
In addition to the obvious style points—and the spiritual boost that doing good for other survivors offers the women—Robin knows that the decision to make this her career choice was the right one because of the passion she feels for the project. "I am creating a product that personally makes me feel physically and spiritually better. Since I will be wearing this compression for the rest of my life, I have a very personal interest in making this the best product available. I have put my whole heart and soul into this company."
It is for all of these reasons that, when asked for advice that she would offer other survivors considering a business venture spurred by their cancer experience, Robin says: "My advice would be to go for it! The best businesses are the ones that are born from passion. If you see a need for something, by all means try to fill it. Since you have lived through cancer, you know better than anyone what other cancer patients need." Although, like any successful business owner, Robin cautions, "Make sure you do your research, get as much help as you can, and be prepared to be in it for the long haul!"
Survivor Angie Patterson Leaves Corporate Life for Coalition Building
Angie Patterson of Norcross, Georgia, was director of BellSouth's Network Services in 2001 when she received her breast cancer diagnosis. With more than 20 years' experience in information technology—and 18 years at BellSouth—Angie was pursuing her goal to someday become chief information officer of a major corporation.
Upon her diagnosis Angie was able to take 13 weeks of paid disability leave—"an incredible benefit," she says; and she felt very lucky to be with such a supportive and secure company during her treatment and recovery. She also felt inspired to help other women in her situation and began volunteering at BellSouth, and in her community, to support cancer survivors and to advocate for further research. One of her initiatives within her own company, together with BellSouth's regional vice president, was to develop a corporate program called Life Counts® to help employees, their families, and supervisors understand the impact of cancer on people's lives. As she became more educated about cancer care and the support services she worked to coordinate, Angie's own dedication to her advocacy work grew.
In April 2004 Angie heard Bill Todd, president and chief executive officer of the Georgia Cancer Coalition, deliver a talk about the organization's mission. She realized that all of the advocacy work she had been doing on the side of her "real job" was what she in fact felt most passionate about. And Bill recognized the passion—and the talent—too: "When I first met [Angie], I saw a woman in transition. Surviving cancer changed her life forever. I saw her enthusiasm for her avocation, but I also knew she had the management and technical work experience in one of America' great companies. I saw the opportunity to bring someone into the coalition whom I couldn't normally recruit. Earning your living through your passion should be the driving force in all career choices, but unfortunately it's still the exception."
The idea of working for the Cancer Coalition was immediately appealing to Angie, but she had to carefully consider making such a big career change with the possibility of a recurrence still lurking in the back of her mind. "As a single parent of a high school student, I had to consider the financial impact of leaving a great company such as BellSouth and figure out if I could still pay my bills," Angie says. "Like most cancer survivors I have known, I was also very aware and concerned about medical benefits."
Bill came up with a solution: he convinced BellSouth executives to grant Angie a year's sabbatical to work for the coalition. Angie says, "By taking a sabbatical leave, I was able to continue my benefits at BellSouth for that year and pass my five-year anniversary under BellSouth benefits." Though she knew within a few months that she wanted to stay at the coalition, she says, the security of the health benefits that she was able to maintain eased her mind.
Now as vice president and chief operating officer of the Georgia Cancer Coalition, Angie marvels at the fact that she truly follows her passion to work every day. "Today my work life is completely fulfilling. I know that everything I do at work contributes to the Georgia Cancer Coalition's mission to reduce the number of cancer deaths in Georgia and to move Georgia to the top ranks of cancer care in the nation. I feel so blessed to have a job that allows me to focus my passion every day. I felt very strongly about helping other cancer survivors and was focused on that through my volunteer work; now my job also affords me the opportunity to stay in touch with others who have shared my journey as a cancer survivor."
Angie is also able to use the skills that she developed in her years as a corporate executive to help further the mission she believes in so strongly. "At BellSouth, as a director, I had responsibility for an organization of 143 people with a multimillion-dollar budget," she says. "I learned how to build collaborative relationships across various organizations by encouraging open communication and building trust. This skill has proven to be critical in every aspect of my life." Now at the coalition, where she works with a full-time staff of five, Angie uses those same skills. Her focus is still on "bringing the right people together and building consensus to accomplish the organization's mission."
What is Medicare Advantage
Medical Advantage or MA plan is a health plan provided by a private organization that partners with Medicare to offer healthcare services with their Medicare Parts A and B privileges.
To forward the coalition's mission, Angie works with organizations of survivors, healthcare providers, politicians, and executives around the state, coordinating advocacy efforts, planning events, and discussing the state of cancer advocacy in Georgia. Oh, and because the coalition is a small organization, her day may also be filled with things like calls to fix the copier and plans for the staff holiday party. But it's all fulfilling for Angie: "I enjoy a great sense of accomplishment and freedom in having made such a major, life-altering decision," she says. Because, in the end, Angie knows that the decision was the right one for her: "I have never been happier in my life!"
Haralee Weintraub Turns Night Sweats into Sweet Dreams for Cancer Survivors
The company motto for Haralee Weintraub's Portland, Oregon–based company—Haralee.com—tells it like it is: "We make cool garments for hot women." But though the motto may allow women to laugh a bit at their situation, Haralee herself knows that night sweats and hot flashes—the inspiration behind her business idea—are no laughing matter. "I was not menopausal when I was diagnosed with cancer, but the surgery and chemotherapy threw me into menopause with horrible night sweats. No gradual symptoms—just full-blown menopause," Haralee says.
The disruptive cycle of soaking through nightclothes only to awaken cold and miserable called for a solution, and Haralee, a skier and cyclist accustomed to working up a sweat while exercising outdoors, started joking with friends that she was going to start wearing her long underwear or her bike shorts to bed. Why the sportswear? Turns out both items were made from a wicking material—fabric that draws perspiration away from the body and into the fabric, where it evaporates quickly, leaving the skin dry. But, as Haralee says, her joking quickly turned serious: "Why not do it? I found some bike-short fabric, brought out my 30-year-old sewing machine, and made my first prototype. It was ugly, but it worked. I found some lighter and better-looking fabric and made another prototype; I showed it to my breast cancer survivor support group, and they went wild with enthusiasm."
Once the idea was hatched, Haralee says, it was time to create the business plan and get to work. The next year was a busy one. Ultimately, she would create a Web site, www.haralee.com, and develop a small, all-female manufacturing company to create the designs sewn from the fabrics she handpicks.
Having received an inheritance upon her father's death shortly after her own diagnosis and treatment, Haralee put the money into funding the business. "My dad, a businessman who died of cancer, would have been proud," she says. Her mother too, devastated by her husband's passing, was offered a position in the new company. "I made her vice president and had business cards printed for her. This has given her focus when she was very blue and has provided us with something to talk about daily. Now we talk about colors and styles more than aches and pains. It is a great support for me to hear her ask me 'how was our business today?'" To round out the family roles, Haralee's husband became operations manager. He runs the warehouse and is in charge of shipping and receiving. "We had never worked together," Haralee says, "and I am delighted that he is as enthusiastic and happy as I am in our venture."
Haralee remains inspired in part, she says, by memories of women she met during her own treatment, who did not have the resources and the support that she did. "I was fortunate enough to have health insurance to pay for my treatments, but I saw firsthand women whose families were devastated by the costs of the disease." To make a difference for women in this position, Haralee commits a percentage of her proceeds to breast cancer research. "I want to do more than pray for a cure for breast cancer," she says. "I split 5 percent of sales between the Susan G. Komen Foundation and a local hospital research facility."
Stories from the women and the caregivers who share their experiences when they visit the Haralee Web site likewise inspire Haralee to continue creating the practical and pretty products that women appreciate. One call from a 67-year-old grandmother, who couldn't believe that she was going through night sweats for the second time in her life as the result of her cancer therapy drug, stands out in particular for Haralee: "She told me her ordeal, and we both just cried."

Ultimately, Haralee says, her business venture has become a fulfilling career, born of a difficult journey. And in reading the list of all the reasons that Haralee appreciates the career that cancer brought to her, it's obvious that she relishes the opportunity to benefit her fellow survivors and make a meaningful impact: "I help women get a good night's sleep and look good doing it. I help women reestablish a positive self-image in slinky, sexy, pretty sleepwear. I help friends and family present a gift to a loved one that that person may not have bought for herself. I am able to provide a product that keeps giving, keeps performing, and keeps women cool and comfortable night after night."
Heather Kuzmier and Carole Torn Create Confidence-building Fashions
After Heather Kuzmier's mastectomy, she wanted to feel beautiful. She had just lost her breast, was faced with all the significance of that change, and desired to—at the very least—feel that she could have some control over her physical appearance. Instead, says the North Carolina breast cancer survivor, "I was given a polyester fluff ball to wear as a breast (for the first eight weeks) and a granny top to put it in. I was told to just pull out some of the stuffing to get it to the right size."
Heather still feels the sting of that moment. "I felt that this was such an insult to a woman who had just given up a breast." Determined to do something for women who wanted options, Heather told her friend Carole Torn that they had to take action. Not deterred by the fact that she was proceeding with chemotherapy, Heather and Carole began to test potential items during Heather's treatment.
The result of the two women's effort was Still You™ (www.stillyoufashions.com), a line of fashionable post-mastectomy clothing and prostheses developed with the aim of helping survivors improve their self-esteem and regain their confidence. The clothing items all have bilateral bra pockets, designed to securely hold the specially designed prostheses in place. The Still You prostheses themselves, Heather says, can be worn immediately after surgery because they weigh only 6 ounces (other weighted prostheses weigh 2 to 3 pounds). Their unique crème filling and design give them a realistic look, and they can be worn swimming or in a hot tub.
In addition to their physical design and appearance, Heather says, "it was important to us to make a prosthesis that was affordable." Standard prostheses cost $200 to $2,000, and the two women knew that that put them out of reach of many women. Heather and Carole ultimately developed a line that ranges from $48 to $60.
"I will always remember my surgeon telling me, 'So many women say that they want to make a change and develop products for breast cancer, but few actually do,'" Heather says. "Less than one year after my surgery, we had started Still You and had started to make a change. Today we sell to major hospitals like Memorial Sloan-Kettering, Dana-Farber, and the Virginia G. Piper Cancer Center. Additionally, more than 400 stores across the country carry our products."
Heather and Carole remain committed to their idea, and their motivation is strong. "Our inspiration is the 2 million women in the U.S. who have had breast cancer and the women who are diagnosed every day," says Heather. She also credits her healthcare team with continually showing her how important the work is. "My oncologist, my surgical oncologist, my plastic surgeon, and their nurses and staff were an inspiration. I watched as they treated and helped so many women. I often wished that I could do something that was that helpful." Now, Heather says, she can measure her success by the help that she is able to offer her customers. "I think that if we can help to soften the edges of a difficult journey, we are successful."
Heather and Carole also share a strong desire to promote breast cancer research and advocacy efforts, and they donate between 18 and 20 percent of their profits each year to a variety of organizations, including the Susan G. Komen Foundation, Living Beyond Breast Cancer, the American Breast Cancer Society, Friends for an Earlier Detection, and several regional hospitals and support groups. Both women get huge satisfaction from their ability to give back to these organizations as well as to individuals who need their help. "I think that the cancer experience changes your focus," Heather says. "It helps you slow down a little and appreciate what you have."
Heather's appreciation for all the gifts in her life is effusive when she discusses the family, friends, and others who have helped her during her cancer journey and throughout the launch of Still You. "Our biggest supporters have been our family and friends," she says. "Since starting this business, our friend list grows every day. We have had people donate unbelievable things to help us start: our professional photographer donated his time as well as his two assistants' time for an entire day to do our first model photo shoot; our manufacturer, Wells Hosiery and Apparel, has spent countless hours with us in design, setup, and changes." Perhaps most important, Heather says, has been the support of her family, which includes her 16-year-old son and 13-year-old daughter, who always have new ideas to improve the business, and her husband, John, whose love and support have made a huge difference.
Throughout their venture, Heather says, she and Carole have made a point to keep in close touch with both the women who use their products and other business professionals who can offer them sound advice and a helpful perspective. This, she says, is the advice she would offer up to any other women considering a business like theirs. But maybe most important, Heather adds, is to "stay true to yourself. If you have done your research and planning and you know in your heart that it will work, move forward and never give up. To make lemonade out of lemons is an awesome opportunity." For Heather and Carole, Still You and the grateful feedback that they receive have truly provided a sweet reward.