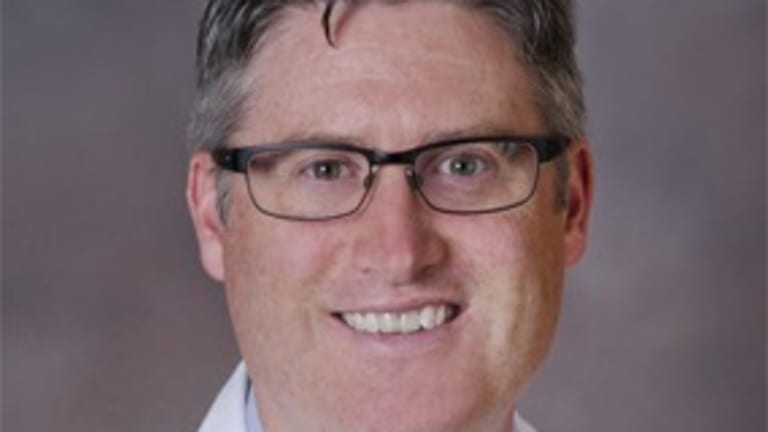 Young Adults-Children and Cancer
Brandon Hayes-Lattin, MD, Oregon Health Sciences answers common questions
Medical Director

Adolescent and Young Adult Oncology Program Oregon Health & Science University

Knight Cancer Institute
Q. Cancer is the leading cause of death among young people between the ages of 15 and 39. What do we know about how cancer affects this popu­lation and why mortality rates remain so high?
A. There is a lot that we don't know, which is part of the reason why many of us have been trying to shine a light on this population. We often don't know why cancer occurs in this age range or why certain tumor types are particularly common in this group. For instance, we know that, for young males, testicular cancer is the most common cancer in young adulthood, but we don't know why it happens predominantly in young males.
The lack of research related to the adolescent and young adult population is one reason why we don't have as many answers as we would like. There are two reasons for lack of research in this population. First, these patients are often isolated—not any one clinic or doctor is seeing many of these patients; and because they are often a rarity, they don't get the attention they deserve. Second, the relatively small number of AYA patients receiving treatment means it is hard for any one investigator or one center to get the numbers needed to conduct this research—they just don't have access to enough patients.
We think that because survival rates are not improving and because the clinical trial rates are low, those two are very closely related; but it may not be the only reason—behavioral and psychological factors also contribute. Adherence, for example, is an issue among the AYA population that may play a bigger role than we have previously thought: one recent study of young adults with acute lymphoblastic leukemia found that patients who took anything less than 90 percent of their recommended dosage had almost three times the relapse rate (30 percent of relapse related to lack of adherence); you have to be pretty darn adherent to not experience that impact. So it may be that even if we have the right treatment, adherence and other similar factors may play a bigger role than we know.
Q. What is being done to address the lack of research related to AYA cancer today?
A. We are working hard to create opportunities for young adults to participate in more clinical trials, which we believe will make a big difference. Right now there are not many clinical trials designed for AYA eligibility. One reason for this is that success and funding of a clinical trial requires that researchers recruit a lot of patients to ensure a large enough population of research subjects to draw from, and it is more risky for a trial to be designed for only AYA patients. One strategy put forward to help improve this has been to change the age of eligibility— to make trials designed for childhood cancers open to AYAs or to lower the age for adult trials.
What is Medicare Advantage
Medical Advantage or MA plan is a health plan provided by a private organization that partners with Medicare to offer healthcare services with their Medicare Parts A and B privileges.
In addition, we are working toward creating a national registry for young adult patients and working to create awareness of AYA needs within the National Cancer Institute (NCI)–sponsored cooperative groups responsible for running the clinical trial system for NCI nationwide. By raising awareness of the need for more clinical trial opportunities, we hope to prompt the cooperative groups to review their research portfolios to make sure there are trials open to young adults and to work together to make sure these young adult patients are not lost.
All of these efforts require a whole new level of collaboration. There is precedent for this collaboration; in the pediatric world, numbers are even smaller than in the AYA population, but that world has effectively organized nationally to find and care for these patients and to do research. Until recently, there has not been national collaboration at that level for the AYA population.
Q. What unique long-term effects of cancer treatment might young adults face, and what is being done to address these issues?
A. The fact that young adult survivors will live that many more years means they are at risk for a longer list of long-term and late effects. These potentially include physical effects like heart disease or endocrine dysfunction related to treatment, but they also include the practical long-term impact on a person's life in areas like financial security.
There are some early efforts under way to create survivorship programs specifically for young adults; but because we still don't have clear information about the real impact of survivorship efforts, even in the adult population, these are early days yet. But there are some early initiatives; LiveSTRONG, for instance, is in the midst of opening a young adult cohort study within its network of Survivorship Centers of Excellence.
Q. As an oncologist dedicated to treating AYA patients, what tips would you offer newly diagnosed patients and their families to ensure that they find high-quality care that addresses their unique needs?
A. One of the first sugges­tions I offer newly di­agnosed young patients is to find other young adults who have been diagnosed— to learn from others about their experiences and to ask questions. This gives young adults an oppor­tunity to learn what questions to ask and provides them with sup­port in asking those questions.
The other thing I recommend is to find a provider who "gets it"— someone who has a young adult ear. That can be hard. Many times young adults go through a series of providers and may even be mis­diagnosed initially, which can lead to a lot of distrust of the medical system. That is a pretty common scenario, so it is good to address it upfront and develop an honest dia­logue with your provider.