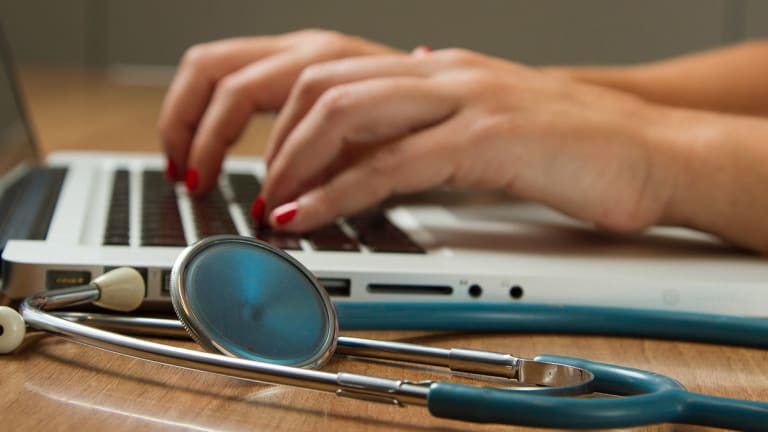 What is Medicare Advantage
Medical Advantage or MA plan is a health plan provided by a private organization that partners with Medicare to offer healthcare services with their Medicare Parts A and B privileges.
Medical Advantage or MA plan is a health plan provided by a private organization that partners with Medicare to offer healthcare services with their Medicare Parts A and B privileges. MA plans include preferred provider organizations, health maintenance, Special Needs, and fee-for-service plans.
Benefits of MA plans
While most MA plans have minimal monthly rates, others do not impose a monthly cost.
Some plans could offer additional perks over and above what Original Medicare covers.
Disadvantages of MA plans
MA plans are yearly contracts; they may decide against negotiating or renewing their terms.
Plans may alter some conditions, hike premiums, or increase copayments sometimes.
With a Medicare supplement (Medigap) plan, your yearly out-of-pocket costs can be more than they would be under Original Medicare.
Your present healthcare providers may not participate in your plan's coverage or may not consent to their payment plans.
Often, you cannot continue with your MA and Independent Medicare Part D coverage.
How do MA Plans work?
The Medicare Advantage plan is an additional option for Parts A, and B covered under Medicare. Medicare-accepted private institutions that provide Medicare Advantage Plans, often known as "MA Plans" or "Part C," are needed to abide by the rules established by Medicare. If you enroll in a Medicare Advantage Plan, you will still access Original Medicare, but your Medicare Advantage Plan will offer most of your Parts A and B insurance.

Medicare Part A, Medicare Part B, and typically Medicare medication coverage are all included in the plans (Part D).
Covered Health Services in MA Plans
A Medicare Advantage Plan may cover benefits that Original Medicare does not, such as eyesight, dental, hearing services, and fitness programs (gym discounts). Plans have the option of including additional benefits. For instance, some plans may provide coverage for items like over-the-counter medicines, services that support your overall health, and transport to medical appointments.

Moreover, plans can modify their benefits packages to provide these advantages to some subscribers who have chronic illnesses. These bundles will offer technical advantages for the treatment of particular illnesses. Before enrolling, inquire about the benefits the plan offers to discover if you might be eligible and if there are any restrictions. Find out what services the Medicare Advantage Plans offer.
Rules for MA Plans
Medicare pays a set monthly sum to the organizations that provide Medicare Advantage Plans. The Medicare regulations must be adhered to by these businesses.

Various out-of-pocket expenses may apply to various Medicare Advantage Plans. Separate rules may apply to how you receive services, such as:
If you require a recommendation to visit a specialist
If you must seek non-urgent care or non-emergency care from physicians, facilities, or vendors covered by the plan
However, these guidelines may vary annually.
Costs of Medicare Advantage Plans
Several variables determine the cost of a Medicare Advantage Plan. You will often have to utilize medical professionals who are part of the insurance plan network. Some insurance policies exclude services from suppliers, not within their network and service region.

Medicare Advantage Plans cap your annual out-of-pocket expenses for all Part A and B services. You won't be charged for any services that Part A and B coverage once you've reached this cap.
Drugs covered in Medicare Advantage Plans.
Prescription medicine coverage is included in most Part D (Medicare Advantage Plans). With some plans, you can sign up for a different Medicare Prescription Drug Plan, including:
Do You Have the Perfect Nose?
The British Association of Aesthetic Plastic Surgeons (BAAPS) regularly releases an annual audit, and the figures from 2018 showed that some 28,000 procedures took place in 2018.
Unable to provide drug coverage, such as Medicare Savings Account schemes
opt not to provide drug coverage such as certain Private Fee-for-Service
If both circumstances occur, you'll lose your Medicare Advantage Plan membership and be switched back to your Original Medicare.
How to Select the best MA plan
Understanding your healthcare requirements and considering what every type of program offers will assist you in comparing MA plans. You need health insurance that the facility or doctor accepts if you suffer from a chronic health issue and wish to continue going to them. Some packages may impose cheaper out-of-pocket expenses than others if you use prescription medicines.

The following inquiries can assist you in assessing Medicare Advantage plans:
Do you need the recommendation to see a doctor?
What benefits are offered by each plan? Are you need a vision or dental care, and if so, are those services covered?
Are your prescription medications covered, and what do they cost?
Are your current healthcare providers are they covered?
What is the current Medicare star rating for the plan?
How to Enroll in a MA plan
There are several ways to join after you've completed your study and discovered a Medicare Advantage plan that meets your requirements.
To identify the program in your local, utilize the Medicare plan locator. Then select "Enroll."
Identify whether you can register online by visiting the plan's site. For a printed registration form, get in touch with the plan. Complete it out, then send it back to the insurance company.
Make a call to the providers and ask them to join.
You'll require your Medicare identification number and the beginning date of your Part A or B insurance. You should be registered in Medicare Parts A and B when purchasing a MA plan.
Remember, you can only sign up for a MA plan in your Initial Enrollment Period, which begins after you become qualified for Medicare, or in the Open Enrollment Period, which runs from 15th October to 7th December. After you've signed up for a MA plan, you may change plans during the annual MA Open Enrollment period, which runs from 1st January to 31st March.
How to Change MA plans
If you're considering changing, you may do so after one year, during the MA open enrollment period.
You may also move to the Original Medicare over these times. However, if you decide to after the first year, it might be challenging to get Medicare Supplemental Insurance coverage. Several states only need insurers to provide you with Medigap coverage during the first six months after reaching 65 and sign up for Medicare Part B or if you decide to change from your MA plan within the first year. If you experience health issues, providers may decline your Medigap coverage or impose a waiting time before previous problems are covered.