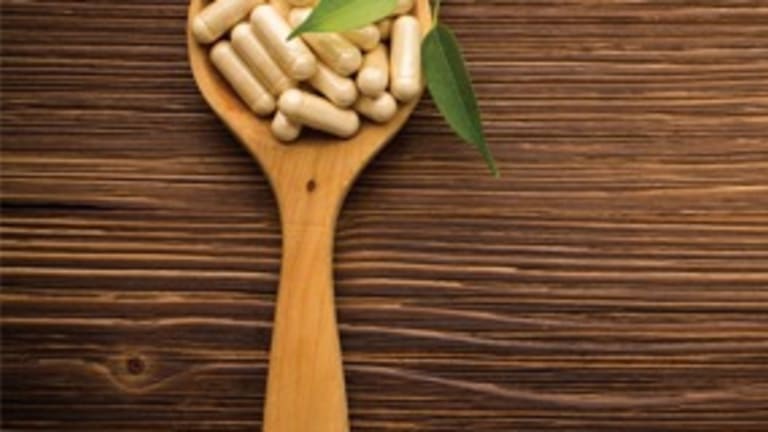 What Integrative Medicine Is… and Is Not
What Integrative Medicine Is… and Is Not
Cancer patients and their loved ones can benefit from a clear understanding of what integrative medicine offers—and of the dangers of alternative therapies.
Integrative medicine takes ad­vantage of complementary therapies such as acupuncture, massage, meditation, yoga, guided imagery, and self-hypnosis. The field especially emphasizes the crucial importance of good nutrition and physical activity. Always along with—not instead of—conventional cancer care, integrative medicine in­corporates these and other modali­ties to manage symptoms that may occur during cancer treatment and remain after its completion.
Integrative therapies reduce both short- and long-term side effects, such as pain and anxiety. They can relieve stress, promote general well-being, and, in some cases, reduce the risk of cancer recurrence. Accord­ing to the Consortium of Academic Health Centers for Integrative Medi­cine, there are yet other integra­tive medicine benefits: it "reaffirms the importance of the relationship between practitioner and patient,focuses on the whole person, is in­formed by evidence, and makes use of all appropriate therapeutic ap­proaches, healthcare professionals, and disciplines to achieve optimal health and healing."
The Important Difference between Alternative and Complementary Medicine
In the realm of integrative medicine or integrative oncology, terminology can be very confusing. Alternative and complementary are sometimes used synonymously, and the acro­nym CAM (complementary and al­ternative medicine) perpetuates the problem. Here is a better set of terms used by integrative medicine special­ists and increasingly by others:
Alternative medicine is under­stood to mean treatments promoted for use instead of conventional can­cer therapy. Alternative medicine encompasses a broad array of uncon­ventional treatment modalities that are generally either unproven or were disproved in scientific studies.
Complementary therapies are treatments used in conjunction with conventional care. They are ra­tional and scientifically validated for symptom control along with main­stream cancer care.
Some modalities that have an ap­propriate complementary usage may be considered by some for use in treating cancer instead, making that use "alternative" instead of comple­mentary. An example is the use of acupuncture for symptom control (a very helpful complementary ther­apy); but the use of acupuncture to treat cancer would be a pointless "alternative" treatment. Alternative techniques are to be avoided. They can be dangerous as well as useless.
Acupuncture, massage therapy, and music therapy, among other modalities, have been shown to be safe and effective as complementary treatments for managing pain, nausea, stress, and many other symptoms and for supporting overall patient well-being. Their growing use in mainstream can­cer settings is known as integrative oncology.
A Critical Distinction
Be wary of any claim that a non­mainstream technique (something other than surgery, chemotherapy, or radiation therapy) can treat or cure cancer. Be wary even when such approaches use the term inte­grative.
Whether such claims are prod­ucts of wishful thinking or mali­cious scams, they are not supported by scientific research. Remember that complementary (also called integrative) therapies, by defini­tion, must be used in conjunction with or following the conclusion of—not instead of—conventional care. Complementary therapies, helpful as they can be, are not in themselves curative. When used along with mainstream care, how­ever, they can help you weather both the disease and any negative side effects of treatment.
Knowledge Is Power—but Consider the Source
An enormous amount of informa­tion about integrative medicine can be found in printed sources and online. But again, a word of caution: Some of this information is high quality and scientifically validated, and some is not. Some is downright ugly, as there are many scam artists out there promoting bogus remedies and cures.
Currently, a simple Google search for "alternative cancer" produces close to 62 million hits! One site that ranks highly in that search and should be avoided is Al­ternative-Cancer.net, which is rep­resentative of the numerous sites that provide and/or sell "advice" on a range of therapies purported to cure cancer without mainstream treatment. On the other hand, there are useful sites that debunk false information, such as Quack­watch.org, and that provide good information on complementary treatments, their risks, and their benefits.
The problem of quackery has been recorded since the seventeenth century. Some quacks are true char­latans with purely financial mo­tives, whereas others are believers in what they preach. Both, however, promote unproven or disproved alternative therapies as cures for disease. And, unfortunately, there is no shortage of patients willing to embark on these questionable and often very expensive treatment plans. Desperate patients and their loved ones are inclined to believe in miracles—particularly when facing serious or untreatable illnesses.
The truth is that unproven ap­proaches are dangerous to patients. Even when the therapy itself does not harm, people too often choose to shun conventional treatment entirely and replace it with an alter­native treatment that does nothing to diminish the disease. Public edu­cation can help, along with knowl­edgeable doctors who are familiar enough with alternative approaches to successfully guide patients away from them.
When used correctly, comple­mentary therapies can provide re­lief of side effects caused by cancer treatments or by the cancer itself both during and following treat­ment.
What is Medicare Advantage
Medical Advantage or MA plan is a health plan provided by a private organization that partners with Medicare to offer healthcare services with their Medicare Parts A and B privileges.
Excerpted with permission from Survivorship: Living Well during and after Cancer (Spry, 2014; $16.95), by Barrie Cassileth, PhD. © Spry Publishing 2014. Available for purchase at cancercarestore.com.
Prescribed Reading
In Survivorship: Living Well during and after Cancer (Spry, 2014; $16.95), Barrie Cassileth, PhD, offers a comprehensive overview of evidence-based integrative cancer treatment, providing a welcome resource for patients and their loved ones. Dr. Cassileth provides background on complemen­tary therapies, describing various options and their po­tential to alleviate symptoms of cancer treatment and in­cluding important informa­tion about current research related to each topic. Written in a clear, accessible style, the book also provides insight throughout to differentiate effective, evidence-based op­tions from dangerous "alter­native" therapies. The result of Dr. Cassileth's work is a book that is at once easy to under­stand and backed by consid­erable research—a valuable resource for anyone facing a cancer diagnosis.
Available for purchase at cancercarestore.com
Q&A with Barrie R. Cassileth, PhD
Author, Survivorship: Living Well during and after Cancer
Laurance S. Rockefeller Chair and Chief of Integrative Medicine Memorial Sloan-Kettering Cancer Center
Q. How did you initially be­come interested in the field of integrative medicine?
A. Many years ago I spent a year working full-time with patients and family mem­bers in the adult leukemia unit at the University of Pennsylva­nia Cancer Center in Philadelphia. The original purpose was to observe patients for my doctoral disserta­tion, but my time there wound up profoundly influencing my career path. My doctoral thesis became my first book, The Cancer Patient: Social and Medical Aspects of Care (Williams & Wilkins, 1979). I believe this was the first medical book to deal with the "social" aspects of cancer care. It struck me that, although expert med­ical care was crucial, it was not suf­ficient; an emphasis on the emotional and day-to-day life-changing compo­nents of cancer, for family members as well as patients, were equally im­portant and necessary to address.
Q. What does your current role as Laurance S. Rock­efeller chair and chief of the Integrative Medicine Department at Memorial Sloan-Ket­tering Cancer Center involve?
A. In my current role, I have developed and implement­ed the three main pillars of the integrative medicine program—the same pillars present in any academic medicine program: clinical care, research, and education.
Clinically, we offer inpatient and out­patient integrative therapies that ad­dress symptoms caused primarily by lifesaving, effective mainstream cancer treatments, including acu­puncture treatment, massage, mind-body therapies, exercise, yoga, music therapy, and dietary supplementation and nutritional counseling. We study many of these interventions to docu­ment their ability to control particu­lar side-effects.
Education includes many lectures to patient and professional oncol­ogy groups, assisting other cancer centers internationally to develop integrative programs, and hosting Internet courses for specific profes­sional groups, such as physicians, yoga instructors, and other provid­ers of integrative therapies. We have also developed a free website, mskcc.org/aboutherbs, which contains data-based information about herbs and also about dietary supplements, nutritional issues, useful integrative therapies, and bogus claims, which has been immensely popular.
Q. You have contributed sub­stantially to the literature related to integrative medi­cine—both for medical pro­fessionals and patients and families; what was your goal in your latest work,Survivorship**?**
A. My goal was twofold: first, to provide information to optimize quick and correct cancer diagnoses and suc­cessful treatment; second, to ensure that patients and family members know about integrative (or "comple­mentary") therapies, as these control the physical and emotional problems of cancer and its treatments.
Q. You describe yourself as "a staunch opponent of cancer quackery." How do you define quackery as it relates to integrative medicine, and what should patients know about identifying reputable sources of in­formation and treatment?
A. Cancer quackery is a huge problem in the United States and other countries and can be generally de­fined as the promotion and the sale of useless "therapies" to treat cancer. Of­ten called "alternative" cancer treat­ments, these are promoted as viable treatments or cures, typically sold as literal alternatives to mainstream cancer care. But they do not work. The fact is that there are no viable al­ternatives to mainstream cancer care. When patients elect to try an alterna­tive therapy and then see their cancer progress due to the ineffectiveness of the therapy, the cost is measured not only in dollars but also in time wasted that could have potentially been spent undergoing successful treatment.
Q. What continues to in­spire you in your work in the field of integrative medicine?
A. I am inspired on many fronts: by patients and their family members who succeed in getting prompt and specialized care and who help oth­ers, serving as eloquent examples in their journey; by scientists, research­ers, and oncology professionals who work so very hard to advance the science and provide care; and the in­creasing evidence-based documen­tation of the effectiveness of integra­tive medicine.