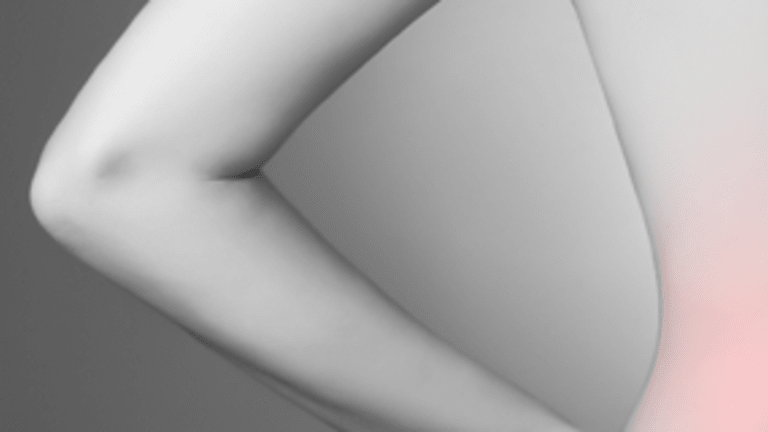 Understanding Low Back Pain and Who You Should See For Diagnosis and Treatment
Back pain is associated with over 60 conditions. Here are the types of health care professionals who treat back pain.
Back pain is a symptom associated with over 60 different medical conditions. These disorders involve a number of different organ systems. A variety of healthcare professionals have expertise that can be useful in the diagnosis and treatment of these illnesses. The following list contains a list of some of those professionals who can be helpful in diagnosing and treating your specific spine difficulty.
Healthcare Professionals Who Treat Back Pain
Internist/Family practitioner: An allopathic (M.D.) or osteopathic (D.O.) physician who is a primary care professional offering general health care needs, including general back therapy.
Rheumatologist: Rheumatology is a subspecialty of internal medicine dealing with the treatment of patients with arthritis or any disorders in the bones, joints, or muscles. They are not surgeons and prescribe non-steroidal anti-inflammatory drugs (NSAIDs—aspirin-like drugs), muscle relaxants, and physical therapy. Rheumatologists are the specialists who treat inflammatory back pain caused by rheumatic arthritis, ankylosing spondylitis and other chronic inflammatory conditions. They are also expert at determining the cause of back pain. Learn more about inflammatory arthritis of the spine here: theRAConnection
Neurologist: M.D. or D.O. specializing in the diagnosis and treatment of nerve disorders; this doctor has special skills in the diagnosis of nerve abnormalities, including electro-diagnostic tests.
Physiatrist: M.D. or D.O. specializing in rehabilitation of the musculoskeletal and nervous systems, who offers special skills in electro-diagnostic tests, exercise methods, and body supports.
Orthopedic surgeon: M.D. or D.O. who is a specialist in the surgery of the skeletal system, including the spine
Neurosurgeon: M.D. or D.O. specializing in the surgery of the nervous system, including the spine.
Physical Therapist: P.T., R.P.T. (Registered), or M.P.T. (Masters) specializing in the use of exercise and physical methods to relieve pain and restore function
Chiropractor: D.C. (Doctor of Chiropractic) who uses physical adjustments and mobilization to treat spinal disorders.
Acupuncturist: A health professional who places needles at various points of the body to unblock energy to treat spinal disorders.
Massage therapist: L.M.T. (Licensed massage therapist) who uses therapeutic muscle massage to improve musculoskeletal disorders.
Chose your health care provider depending on your specific back problem, but always start with your primary care physician or rheumatologist. See a surgeon if you have muscle weakness or have failed medical therapy.
The most important part of the back evaluation is your own complete medical and lifestyle history.
The specific character of back pain helps define its source.
The physical examination identifies abnormalities of normal movement, sensation, muscle strength, and reflexes.
Most back evaluations do not require additional X ray or blood tests.
Your primary care physician or rheumatologist can start your back evaluation and offer appropriate referrals if additional therapy is needed.
Choosing a Surgeon
Back or spine surgery is typically performed by and orthopedic or neurosurgeon and these specialists gain experience as they perform more operations. Orthopedists with an interest in spine surgery usually take extra training to gain greater expertise with spinal procedures. Neurosurgeons may not learn about spinal instrumentation or fusion, but they have expertise in procedures that preserve spinal cord function. Either type of experienced spinal surgeon can perform the typical discectomy, laminectomy, or decompression operation. If a fusion or instrumentation is required, an orthopedic surgeon should be part of the surgical team.
If you want the best chance for a good surgical outcome, then choose your spine surgeon carefully. This sounds logical, but the process may not be so obvious. Surgery is subspecialized into different parts of the body. In order to gain experience, spine surgeons have extra years of training in the techniques used to fix fractures, straighten curves, remove pieces, and fuse them together. Here are some characteristics of good spine surgeons.
Board-certified in a surgical specialty
Recommended by your primary care physician or internist
Recommended by a person you trust who had spine surgery
Able to communicate with you about your surgery
Extensively experienced with the procedure you require
Ask questions. You need confidence in your surgeon, and you should understand the surgical procedure being performed:
How (and why) will it improve my condition?
How long will it take to heal from my surgery?
What are the potential surgical complications?
Do my other medical conditions affect the success of the procedure?
You may not like the answers to these questions, but your surgeon should answer them before you have the surgery. If the surgeon doesn't want to speak with you before the procedure, it won't be any easier after the surgery. Always consider a second opinion, even if you are satisfied with your initial surgeon.
Learn More at The Spine Community
If your car needs bodywork you get two estimates before you would proceed. Surely your body is worth two "estimates." If both physicians agree on the need for surgery and the operative procedure, you can feel reassured. If they don't agree, at least you will be educated about differences of opinion. If you go to a neurosurgeon for the first opinion, try an orthopedic surgeon for the second. You can then decide which procedure makes the most sense to you.
Additional Reading....Resources