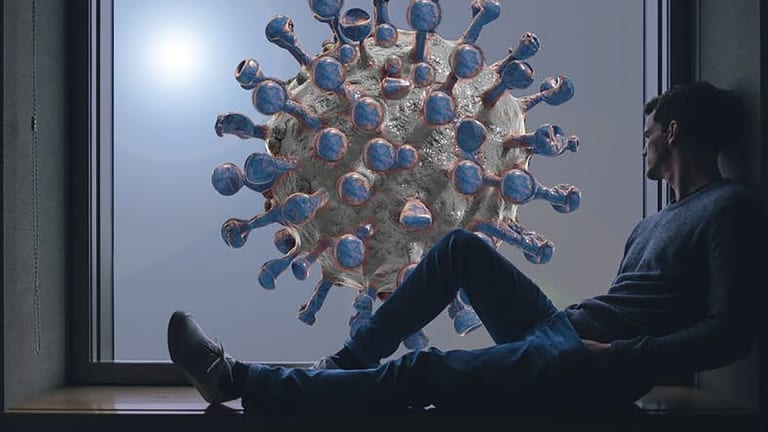 Treatment for Coronavirus & COVID-19 Infection - New Drugs Approved for Treatment
Updates on COVID-19 treatment advances - Paxlovie
The first specific antiviral drugs to prevent or treat human coronaviruses (HCoVs) infections responsible for the COVID-19 pandemic are now approved by the US. Food and Drug Administration (FDA) and vaccines are in clinical use.25,26 While prevention is important, treatment of the virus and its consequences will still be necessary to limit mortality from the pandemic and from future outbreaks. Vaccines take time to be distributed, have limited effectiveness and not everyone will elect to be vaccinated.
Currently available medications that can be used to treat patients diagnosed with novel coronavirus include Veklury (remdesivir), Actemra, Olumiant (barcitinib), Vitamin D, and steroids. Over 70 other treatments are being developed with a major focus on monoclonal antibodies. Early results from small trails suggest each might improve the success rate of treatment, shorten hospital stay and improve patient outcomes, especially for individuals with lung complications.1,2
About Coronaviruses
Coronaviruses are large, enveloped, single-stranded, positive-sense RNA viruses that have been recognized as human pathogens for about 50 years, but no effective treatment strategy has been approved. This shortcoming became evident during the SARS-CoV outbreak which was the start of numerous studies and has been amplified by the recent global Coronavirus COVID-19 pandemic.
Researchers are working to develop medications to both prevent and treat COVID-19 infection.
Paxlovie
Pfizer says Covid-19 pill near 90% effective in final analysis
Final analysis of the protease inhibitor antiviral Covid-19 pill, Paxlovie (paxlovid) shows near 90% efficacy in preventing hospitalizations and deaths in high-risk patients, and recent lab data suggests the drug retains its effectiveness against the fast-spreading omicron variant of the coronavirus. The pills are taken in combination with the older antiviral ritonavir every 12 hours for five days beginning shortly after onset of symptoms. Paxlovie will be the first oral antiviral treatments for Covid authorized in the United States.
The interim analysis evaluating the investigational COVID-19 oral antiviral drug, Paxlovid (PF-07321332/ritonavir) has demonstrated a significant reduction in the risk for hospitalization or death in symptomatic adults with COVID-19. Paxlovid works by inhibiting viral replication of SARS-CoV-2 by blocking the activity of the SARS-CoV-2-3CL protease and is co-administrated with low-dose ritonavir slow the metabolism of PF-07321332 to prolong activity.36.37
The trial included 1219 patients with laboratory-confirmed diagnosis of SARS-CoV-2 infection within a 5-day period with mild to moderate symptoms. Patients were required to have at least 1 characteristic or underlying medical condition associated with an increased risk of developing severe illness from COVID-19. Patients were randomly assigned 1:1 to receive either Paxlovid or placebo orally every 12 hours for 5 days.
Patients treated with Paxlovid had an 89% reduction in the risk of COVID-19-related hospitalization or death from any cause within 3 days of symptom onset compared with patients who received a placebo. Through Day 28, 0.8% of patients treated with Paxlovid were hospitalized with no deaths compared with 7% of those receiving placebo. The study has been stopped based on a recommendation from an independent Data Monitoring Committee and in consultation with the Food and Drug Administration.
AZD7442 for the prevention of COVID-19
Vaccination is the primary strategy to prevent sever COVID-19 disease and is highly effective however not all individuals, especially those with compromised immune systems can be effectively vaccinated. AZD7442 is a combination of 2 monoclonal antibodies, tixagevimab and cilgavimab, derived from B-cells donated by convalescent patients who were infected with the SARS-CoV-2 virus. The antibodies are designed to bind to distinct sites on the SARS-CoV-2 spike protein rendering it less dangerous.
The multicenter PROVENT clinical trial included 5197 unvaccinated participants aged 18 years and older who were at increased risk for inadequate response to active immunization or had increased risk of SARS-CoV-2 infection. Findings showed that AZD7442 achieved a 77% risk reduction of developing symptomatic COVID-19 compared with placebo. There were no cases of severe COVID-19 or COVID-19-related deaths in the AZD7442 treatment arm compared with 3 cases of severe COVID-19 in the placebo arm, including 2 deaths.
Myron J. Levin, MD, Professor of Pediatrics and Medicine, University of Colorado School of Medicine, and principal investigator on the trial, noted that the "PROVENT data show that one dose of AZD7442, delivered in a convenient intramuscular form, can quickly and effectively prevent symptomatic COVID-19.34
FDA Approves Veklury as First Treatment for COVID-19
The Food and Drug Administration (FDA) has approved Veklury® (remdesivir) for the treatment of COVID-19 in patients aged 12 years and older (weighing at least 40kg) requiring hospitalization.
The approval was supported by data from three phase 3 trials in hospitalized patients with mild to severe COVID-19. The randomized, double-blind, placebo-controlled phase 3 ACTT-1 trial assessed 1062 hospitalized patients with COVID-19 who received either Veklury (n=541) or placebo (n=521) in addition to standard of care. Results showed that the median time to recovery was 10 days for the Veklury treatment arm compared with 15 days for placebo and Veklury showed a trend toward reduced mortality at Day 29 compared with placebo (11.4% vs 15.2%).14,15
Veklury is an antiviral medication that was developed to treat Ebola by Gilead and works by inserting directly into viral RNA. Veklury appears to facilitate a more rapid recovery from COVID-19 infections. Preliminary study results are encouraging.
According to 3 retrospective real-world studies presented at the 2021 World Microbe Forum hospitalized patients with COVID-19 who were treated with Veklury® had significantly lower risk for mortality compared with matched controls, The 3 studies found a 23% lower mortality risk in 98,654 hospitalized patients with COVID-19 who were treated with Veklury compared with controls. Patients who received a 5-day course of Veklury also had a greater likelihood of hospital discharge by day 28.33
Molnupiravir
The experimental antiviral pill molnupiravir reduced the chances that patients newly diagnosed with Covid-19 would be hospitalized by about 50%. A five-day course of molnupiravir, developed by Merck (MRK) and Ridgeback Biotherapeutics, reduced both hospitalization and death compared to a placebo. In the placebo group, 53 patients, or 14.1%, were hospitalized or died. For those who received the drug, 28, or 7.3%, were hospitalized or died. A simple oral medication to help treat Covid-19 has been an elusive goal since the start of the pandemic.35
FDA Issues EUA for Olumiant (baricitinib)
On Nov. 19 the US Food and Drug Administration issued an EUA for the rheumatoid arthritis drug Olumiant (baricitinib) in combination with remdesivir for treatment of patients hospitalized with suspected or confirmed COVID-19.
JAK inhibitors are a class of oral medications — targeted synthetic [disease-modifying antirheumatic drugs (DMARDs)] — that inhibit a key signal-transduction pathway, the Janus kinase-signal transducer and activator of transcription (JAK-STAT) signaling pathway. This pathway mediates biologic activity for a large number of inflammatory cytokines and mediators, many of which are known to be elevated in COVID-19.
This is part of the rationale for using JAK inhibitors in COVID-19. There are currently JAK inhibitors approved for treatment of rheumatoid arthritis and the class of drugs is growing rapidly for treatment of a wide variety of immune-based diseases. (31)
Bamlanivimab
The Food and Drug Administration issued an Emergency Use Authorization (EUA) for bamlanivimab, a potent neutralizing IgG1 monoclonal antibody directed against the spike protein of severe acute respiratory syndrome coronavirus 2 (SARS-CoV-2), for the treatment COVID-19 but then withdrew the EUA in April 2021 due to the emergence of resistance.
Lilly announced results from a phase 3 cohort that demonstrated a 70% risk reduction in hospitalizations and death with bamlanivimab plus etesevimab. Moreover, in a phase 2 cohort, bamlanivimab alone reduced the risk of hospitalizations and ER visits by approximately 70%.
The EUA was granted based on data from the ongoing BLAZE-1 clinical study, which evaluated bamlanivimab in 465 adults with mild to moderate COVID-19 symptoms in an outpatient setting. Patients were treated with bamlanivimab or placebo. Interim analysis showed near complete viral clearance by day 11 in most patients, including those who received placebo. Pooled across all dose groups, 3% of patients treated with bamlanivimab had a COVID-19-related hospitalization or ER visit compared with 10% for placebo. Bamlanivimab was well tolerated with similar treatment emergent adverse events across all dose groups that were comparable to placebo. There were no drug-related serious adverse events reported. (29,30)
REGN-COV2 Data Submitted to FDA for Consideration
REGN-COV2 is an antibody cocktail that consists of 2, virus-neutralizing antibodies (casirivimab/imdevimab ) that bind non-competitively to the SARS-CoV-2 spike protein, thereby blocking its interaction with the host cell.
According to the initial report administration of REGN-COV2 reduces viral loads and lessens clinical consequences in COVID-19 infected individuals. Data from the first patients have been reported and REGN-COV2 treated patients have a time-weighted average change in viral load from day 1 through day 7 compared to placebo.
REGN-COV2 or placebo was administered to 524 patients with COVID-19 and directly compared. REGN-COV2 was found to reduce viral load and COVID-19 related medical visits by 57% overall and by 72% in patients with 1 or more risk factors. Results from the study have been submitted to the Food and Drug Administration for review in order to obtain an Emergency Use Authorization for REGN-COV2 low dose in adults with mild to moderate COVID-19 who are at high risk for poor outcomes. (28,32)
Bamlanivimab + Etesevimab Reduces COVID-19 Hospitalization & Deaths Eli Lilly's SARS-CoV-2 neutralizing antibodies, bamlanivimab (LY-CoV555) plus etesevimab (LY-CoV016), also appear to significantly reduced hospitalizations and deaths among high-risk patients recently diagnosed with COVID-19. The combination of bamlanivimab and etesevimab for the treatment of mild to moderate COVID-19 is currently being reviewed by the Food and Drug Administration for Emergency Use Authorization (EUA). In November 2020, the FDA issued an EUA for bamlanivimab monotherapy for the treatment of COVID-19. (33)
Dexamethasone - Steroids
Low-dose dexamethasone used as a treatment for COVID-19 has been reported to reduce the risk for death by one-third in ventilated patients and also lowered risk in patients receiving oxygen, according to early results from the RECOVERY trial. Dexamethasone is a commonly used "steroid" medication thought to exert its benefit by reducing lung inflammation which is the main cause of mortality from the virus. (20) Systemic and inhaled steroids are both known to reduce inflammation and widely used for the treatment of Asthma to reduce lung inflammation. Globally some doctors use a combination of inhaled steroids combined with zinc and an antibiotic early in the disease course and claim a high level of success. Studies have not yet been published on this combination but individuals should discuss it along with all other treatment options if they are diagnosed with COVID-19.
Vitamin D and COVID-19
Some but not all studies suggest that patients with lower vitamin D levels who are diagnosed with COVID-19 tend to have worse outcomes and researchers recently reported that people hospitalized for COVID-19 who were deficient in vitamin D were more likely to have severe symptoms or die from COVID-19. Dr. David Meltzer and colleagues at The University of Chicago published that patients who have lower vitamin D levels are more likely to test positive for COVID-19. (4-6) Vitamin D is clearly important for a healthy immune system and research suggests it can play a role in preventing viral respiratory lung infections. (7) According to Dr. Anthony Fauci "If you are deficient in vitamin D, that does have an impact on your susceptibility to infection" While ongoing research will ultimately determine the relationship between vitamin D deficiency and COVID-19 infections it makes sense to make sure individuals are at least no deficient in this important vitamin. Learn more about Vitamin D.
Vitamin C and Zinc Appear not to Reduce SARS-CoV-2 Symptoms
Doctors from the Cleveland Clinic examined whether high-dose zinc and/or high-dose ascorbic acid reduce the severity or duration of symptoms in 214 adult patients with SARS-CoV-2. Patients were randomly assigned to receive either 10 days of zinc gluconate, ascorbic acid, both, or standard of care and directly compared. The researchers found that patients who received usual care without supplementation achieved a 50% reduction in symptoms at a mean of 6.7 days compared with 5.5 days for those receiving both supplements. The study was stopped for a low conditional power for benefit, with no significant differences seen among the groups. (34)
COVID-19 – Does ASPIRIN Decrease Mortality?
Physicians who care for COVID-19 patients have considered the possibility that individuals might have a better chance of survival if they had taken medicines that would counteract this risk of blood clots prior to coming to the hospital Over-the-counter aspirin is a drug taken by a number of individuals for a variety of reasons including prevention of heart attacks and for musculoskeletal pain.
In a study of 412 COVID-19 patients 314 did not receive aspirin, while 98 received aspirin within 24 hours of admission or 7 days prior to admission. Aspirin use was associated with a decreased risk of being put on a ventilator (35.7% aspirin vs. 48.4% non-aspirin) and admission to the ICU (38.3% aspirin vs 51.0% non-aspirin) - aspirin was independently associated with decreased mortality.
Although interesting the study but does not prove the benefit of aspirin. A double-blind, randomized controlled study with an adequate number of patients would need to be done before proving the benefit of aspirin in more severely ill COVID patients. (19)
About Actemra
Individuals with more severe COVID-19 infection experience shortness of breath and cough and respiratory complications are the main cause of death. If the immune system is excessive in its response to a lung infection, a cytokine storm may occur. A cytokine storm occurs when immune factors that initiate and maintain an immune response are not inhibited. This excessive response will cause extensive lung tissue damage. Membranes will become swollen and impair oxygen exchange. With that change in lung function, individuals need to be placed on ventilators to produce positive back pressure to allow the membranes of the lung to work.
What is Medicare Advantage
Medical Advantage or MA plan is a health plan provided by a private organization that partners with Medicare to offer healthcare services with their Medicare Parts A and B privileges.
Interleukin (IL) – 6 is a cytokine identified to be a major factor in the immune process. IL-6 activates T cells, B, cell, macrophages, osteoclasts, and the production of liver factors that result in fever. IL-6 is thought to be one of the prime mediators of cytokine storm. Inhibition of IL-6 in COVID-19 patients with respiratory distress has the potential to quiet the storm and allow the lungs to heal.
IL-6 is a cytokine that also mediates the inflammatory response in rheumatoid arthritis. Therapy of rheumatoid arthritis includes Anti-IL-6 biologic drugs. These are currently available for the treatment of RA but may also be of use in the treatment of COVID -19 infection.
Tocilizumab (Actemra) is a humanized anti-human IL-6 receptor antibody that can be administered intravenously or subcutaneously. In severe cases of COVID -19 pulmonary involvement, intravenous Actemra has been utilized with some success. (18) Results from the first clinical trial evaluating Actemra in COVID -19 pneumonia were published in early May.
The preliminary report suggests that Actemra may benefit COVID-19 hospitalized patients with moderately-to-severely ill COVID-19 pneumonia. Patients were enrolled if hospitalized for moderate or severe COVID-19 pneumonia. The primary endpoint was the combination of the need for ventilation (mechanical or non-invasive) or death on D14. Patients were randomized to received Actemra + standard-of-care (SOC) treatment (65 patients) or SOC alone (64 patients). The primary objective was met with Actemra treated patients having significantly fewer deaths or ventilation, compared to the SOC arm. The results will be submitted for later publication, but the " researchers and the sponsor felt obliged, from an ethical point of view, to communicate this information, while awaiting peer review while continuing the longer follow-up of these patients" (17)
Unfortunately, research reports offer conflicting views on the potential benefits and adverse outcomes of Actemra therapy in patients with severe COVID-19 infection. A recent Italian study grabbed the headlines with a press release stating Actemra did not improve respiratory symptoms and a report last month from Sanofi also showed no beneft, while higher doses were potentially beneficial. Preliminary reports of several other studies may suggest benefit when TCZ was given to SARS-CoV-2 patients. (21,22,23)
The vast majority of individuals with COVID -19 infection will be asymptomatic or will be mildly ill. About 20% will have a noticeable infection and may require medical care. A lower number will be hospitalized. In these individuals with more severe disease, the use of anti-IL6 antibodies has the potential to prevent lung damage and result in decreased mortality from this illness.
Regeneron is testing an approved drug, called Kevzara, against COVID -19. The drug, targets inflammation, not the virus itself. A similar drug from Roche, Actemra, showed early promise in a study in China. Answers from that study might be available in weeks to months, if patients respond quickly.
Regeneron said in a press release that its scientists have isolated hundreds of virus-neutralizing antibodies from mice, and patients who have recovered from COVID-19. It will choose two of these based on their potency and other qualities like to be manufactured easily, and durability in the body. The antibodies target a protein on the virus' outer shell, called the spike protein. Having two antibodies targeting the spike protein in the treatment, not one, should mean that it is more difficult for the virus to mutate in a way that will allow it to evade both antibodies.
Creating antibody drugs against the COVID -19 virus is seen as one of the more promising approaches. Teams of researchers at Biogen, Regeneron, Gilead, Eli Lilly and others have all announced plans to develop antibody drugs against the virus.
About Chloroquine
The Food and Drug Administration (FDA) said the drugs hydroxychloroquine and chloroquine are unlikely to be effective in treating the novel coronavirus on June 12, 2020  Citing reports of heart complications, the FDA said the drugs' unproven benefits "do not outweigh the known and potential risks". In addition based on a non-clinical laboratory study in which remdesivir was administered with either chloroquine phosphate or hydroxychloroquine sulfate, the FDA revised its fact sheet for health care providers so that co-administration of these drugs is no longer recommended. The change in recommendation is based on the suggestion that co-administration diminishes remdesivir's antiviral activity.
A World Health guideline panel conducted a systematic review and network meta-analysis using 6 trials with 6059 participants to produce a recommendation based on the evidence surrounding the use of hydroxychloroquine. Of these studies, 3 enrolled people with known exposure to SARS-CoV-2 infection, and 3 enrolled people who did not have known exposure.32
They found that hydroxychloroquine had little or no effect on mortality or hospital admission, and there was little or no evidence of the drug having an effect on laboratory-confirmed SARS-CoV-2 infection. More than 80 trials planning to enroll 100,000 individuals are registered or ongoing to assess hydroxychloroquine and chloroquine for COVID-19 prophylaxis.
Additional information on registered and ongoing trials for COVID-19 therapeutics and prophylaxis are available from the Infectious Diseases Data Observatory
On July 7, 2020 researchers from the Henry Ford Medical Group reported that there was clear benefit to using Hydroxychloroquine as a treatment for sick, hospitalized patients with COVID-19. Doctors at Henry Ford analyzed 2,541 COVID infected patients hospitalized between March 10 and May 2 and found that 13% of the patients treated with hydroxychloroquine died compared to 26.4% of the patients who did not receive the drug.
The Henry Ford protocol required the drug to be given soon after admission and 91% of patients were treated within 48 hours of which is different than many other reports where the drug was utilized much later.
Regardless of treatment, mortality was highest in:
· Patients older than 65
· Patients who identified as Caucasian
· Patients admitted with reduced oxygen levels
· Patients who required ICU admission.
Patients who died commonly had serious underlying diseases, including chronic kidney and lung disease, with 88% dying from respiratory failure.
The study results should be interpreted with some caution as we still await prospective, randomized controlled trials that rigorously evaluate the safety and efficacy of hydroxychloroquine therapy for COVID-19.23
Hospitalized patients in Brazil with suspected or confirmed Covid-19 who were receiving either no supplemental oxygen or a maximum of 4 liters per minute of supplemental oxygen were randomly assigned to receive standard care, hydroxychloroquine or hydroxychloroquine plus azithromycin for 7 days. When directly compared no benefit from hydroxychloroquine treatment was identified.24
Chloroquine is a clinically approved drug effective against malaria, and it is known to elicit antiviral effects against several viruses including human immunodeficiency virus type 1, hepatitis B virus, and herpes simplex virus type 1.3-10 Chloroquine is also reported to inhibit the replication of some HoCov10 and SARS-CoV (11) in vitro. Chloroquine can affect virus infection in many ways. Besides having a direct antiviral effect, chloroquine is endowed with immunomodulatory activity, suppressing the production and release of tumor necrosis factor alpha and interleukin 6, which mediate the inflammatory complications of several viral diseases.13
Physicians routinely use FDA approved medications to treat conditions for which they are not approved if it's in their judgement that the medication might benefit their patient, especially in "life threatening" situations. Hydroxychloroquine is are already FDA approved and has been in use for decades - the side effects at recommended doses are well documented. Patients with certain autoimmune conditions have been routinely taking hydroxychloroquine medications for years. In oncology patients are often treated with non FDA approved treatments because the "available" data suggests the treatment may benefit an individual patient and following a discussion a shared decision can be made between a patient and their physician.
Researchers have investigated the anti-corona viral properties of chloroquine and demonstrated that it inhibit some HCoV replication. Chloroquine has also been shown to prevent HCoV induced death in newborn mice. These results have led to recent testing of chloroquine and hydroxychloroquine in humans impacted with the current COVID-19 strain implicated in the global pandemic with encouraging results.13 Clinical trials are ongoing and results are being reported.
A report released by Chinese researchers on April 2 suggests hydroxychloroquine helped to speed the recovery of a small number of patients who were mildly ill from the coronavirus. Cough, fever and pneumonia all recovered quicker, and the disease seemed less likely to become severe in people who received hydroxychloroquine than in a comparison group not given the drug. Another recent study in Brazil has raised concerns about toxicity to the heart however the dose of the drug utilized was higher than the approved dose. Results from other recent larger observational trials have not been supportive of the early trial results. It's important to remember however that none of the published trials are well controlled comparative trials evaluating the medication in comparison to a placebo. Comparative trial results will be available soon and will help determine whether these medications ultimately have a role in management of COVID-19.
Study Results from Ongoing Trials
The anti-viral drug combination of Lopinavir-Ritonavir does not appear to benefit patients with advanced COVID-19 infections, the combination of these drugs into a triple antiviral therapy looks promising for mild to moderate COVID-19.
Treatment with interferon beta-1b in combination with lopinavir/ritonavir and ribavirin appears safe and superior to lopinavir/ritonavir alone for reducing the duration of viral shedding and hospital stay in adults with coronavirus disease 2019 (COVID-19). 127 adults with mild to moderate COVID-19 who were admitted to Hong Kong hospitals between February 10 and March 20, 2020 were treated with lopinavir/ritonavir and ribavirin plus up to 3 doses of of interferon beta-1b or lopinavir/ritonavir alone for 14 days. The combination therapy reduced the median time from start of treatment to negative nasopharyngeal swab by 5 days; 7 days for the combination group compared 12 days for the control group. The combination group also achieved significant clinical improvements, including shorter time to alleviation of symptoms (4 days vs 8 days) and shorter average hospital stay (9 days vs 14.5 days)
The study also did not include critically ill COVID-19 patients and suggests that early treatment of mild to moderate COVID-19 with a triple combination of antiviral drugs may suppress the amount of virus in a patient's body, relieve symptoms, and reduce the risk to healthcare workers by reducing the duration and quantity of viral shedding.19
Common Flu Medication - Favipiravir
EIDD-1931- Researchers have provided evidence that a novel anti-viral drug compound named EIDD-1931 is effective against SARS-CoV-2, the virus that causes COVID-19. EIDD-1931 blocks replication of a broad spectrum of corona viruses and an oral form of EIDD-1931 can prevent severe lung injury in mice with COVID-19 infection. The compound was developed at the Emory Institute for Drug Development in Atlanta and appears to block replication of several coronaviruses potently by introducing lethal mutations in the virus. In the latest study, the researchers showed EIDD-1931 has antiviral activity against SARS-CoV2, MERS-CoV, SARS-CoV, and closely related bat coronaviruses. EIDD-1931 inhibits coronavirus replication in human airway cell cultures up to 100,000 fold. In mouse models infected with SARS-CoV or MERS-CoV, giving the drug before or shortly after infection prevented disease, blocked virus replication and prevented death. (16)
Vaccine Progress
There are 70 vaccines in various stages of development and two have now received EUA and are available. Vaccine Progress Update...
References
Kouroumalis, E. A., and J. Koskinas. 1986. Treatment of chronic active hepatitis B (CAH B) with chloroquine: a preliminary report. Ann. Acad. Med. Singapore 15:149-152.
Pardridge, W. M., J. Yang, and A. Diagne. 1998. Chloroquine inhibits HIV-1 replication in human peripheral blood lymphocytes. Immunol. Lett. 64:45-47.
Rubin, M., H. N. Bernstein, and N. J. Zvaifler. 1963. Studies on the pharmacology of chloroquine. Recommendations for the treatment of chloroquine retinopathy. Arch. Ophthalmol. 70:474-481.
Savarino, A., J. R. Boelaert, A. Cassone, G. Majori, and R. Cauda. 2003. Effects of chloroquine on viral infections: an old drug against today's diseases? Lancet Infect. Dis. 3:722-727.
Savarino, A., L. Gennero, K. Sperber, and J. R. Boelaert. 2001. The anti-HIV-1 activity of chloroquine. J. Clin. Virol. 20:131-135.
Singh, A. K., G. S. Sidhu, R. M. Friedman, and R. K. Maheshwari. 1996. Mechanism of enhancement of the antiviral action of interferon against herpes simplex virus-1 by chloroquine. J. Interferon Cytokine Res. 16:725-731.
Tsai, W. P., P. L. Nara, H. F. Kung, and S. Oroszlan. 1990. Inhibition of human immunodeficiency virus infectivity by chloroquine. AIDS Res. Hum. Retrovir. 6:481-489.
Blau, D., and K. V. Holmes. 2001. Human coronavirus HCoV-229E enters susceptible cells via the endocytic pathway, p. 193-197. In E. Lavi (ed.), The nidoviruses, coronaviruses and arteriviruses. Kluwer, New York, NY.
Fouchier, R. A., N. G. Hartwig, T. M. Bestebroer, B. Niemeyer, J. C. de Jong, J. H. Simon, and A. D. Osterhaus. 2004. A previously undescribed coronavirus associated with respiratory disease in humans. Proc. Natl. Acad. Sci. USA 101:6212-6216.
Savarino, A., J. R. Boelaert, A. Cassone, G. Majori, and R. Cauda. 2003. Effects of chloroquine on viral infections: an old drug against today's diseases? Lancet Infect. Dis. 3:722-727.
In Vitro Antiviral Activity and Projection of Optimized Dosing Design of Hydroxychloroquine for the Treatment of Severe Acute Respiratory Syndrome Coronavirus 2 (SARS-CoV-2)​
Gilead Announces Results From Phase 3 Trial of Investigational Antiviral Remdesivir in Patients With Severe COVID-19
An orally bioavailable broad-spectrum antiviral inhibits SARS-CoV-2 in human airway epithelial cell cultures and multiple coronaviruses in mice
Le tocilizumab améliore significativement le pronostic des patients avec pneumonie COVID moyenne ou sévère
Zhang X, Song K, Tong F, et al. First case of COVID-19 in a patient with multiple myeloma successfully treated with tocilizumab. Blood Adv. 2020;4(7):1307-1310.
Chan JF Yao Y Yeung ML et al.Treatment with lopinavir/ritonavir or interferon-β1b improves outcome of MERS-CoV infection in a nonhuman primate model of common marmoset. J Infect Dis. 2015; 212: 1904-1913
Sanofi and Regeneron provide update on U.S. Phase 2/3 adaptive-designed trial in hospitalized COVID-19 patients
[Treatment with hydroxychloroquine, azithromycin, and combination in patients hospitalized with COVID-19](https://www.ijidonline.com/article/S1201-9712(20%2930534-8/fulltext)
US Food and Drug Administration approves Gilead's antiviral Veklury® (remdesivir) for treatment of COVID-19. [press release]. Foster City, CA: Gilead Sciences, Inc; October 22, 2020.
FDA Approves first treatment for COVID-19. [press release]. Silver Spring, MD: US Food & Drug Administration; October 22, 2020.
Chow J et al. Aspirin use is associated with decreased mechanical ventilation, ICU admission, and In-hospital mortality in hospitalized patients with COVID-19. Anesthesia & Analgesia: October 21,2020 doi.10.1213/ANE.0000000000005292
Regeneron's COVID-19 outpatient trial prospectively demonstrates that REGN-COV2 antibody cocktail significantly reduced virus levels and need for further medical attention. [press release]. Tarrytown, NY: Regeneron Pharmaceuticals; October 28, 2020.
Coronavirus (COVID-19) update: FDA authorizes monoclonal antibody for treatment of COVID-19. [press release]. US Food and Drug Administration; November 9, 2020.
Lilly's neutralizing antibody bamlanivimab (LY-CoV555) receives FDA emergency use authorization for the treatment of recently diagnosed COVID-19. [press release]. Indianapolis, IN: Eli Lilly and Company; November 9, 2020.
Lilly's bamlanivimab and etesevimab together reduced hospitalizations and death in phase 3 trial for early COVID-19. [press release]. Indianapolis, IN: Eli Lilly and Company; March 10, 2021. 
Lamontagne F, Agoritsas T, Siemieniuk R, et al. A living WHO guideline on drugs to prevent COVID-19. BMJ. Published online March 1, 2021. doi:10.1136/bmj.n526f
Gilead's Veklury® (remdesivir) associated with a reduction in mortality rate in hospitalized patients with COVID-19 across three analyses of large retrospective real-world data sets. [press release]. Foster City, CA: Gilead Sciences, Inc.; June 21, 2021.
AZD7442 PROVENT phase III prophylaxis trial met primary endpoint in preventing COVID-19. News release. AstraZeneca. Accessed August 20, 2021. https://www.astrazeneca.com/media-centre/press-releases/2021/azd7442-prophylaxis-trial-met-primary-endpoint.html. 
https://www.merck.com/news/merck-and-ridgebacks-investigational-oral-antiviral-molnupiravir-reduced-the-risk-of-hospitalization-or-death-by-approximately-50-percent-compared-to-placebo-for-patients-with-mild-or-moderat/
Pfizer's novel COVID-19 oral antiviral treatment candidate reduced risk of hospitalization or death by 89% in interim analysis of phase 2/3 EPIC-HR study. News release. Pfizer Inc. Accessed November 5, 2021.
​