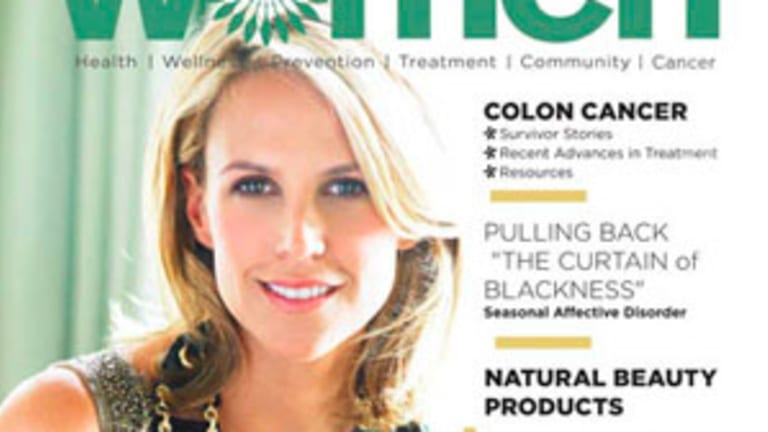 Tory Burch - Cancer Advocate
Tory discusses her efforts at Sloan Kettering and The Breast Cancer Research Foundation
Tory Burch is a fashion designer and philanthropist whose Tory Burch brand, which includes ready-to-wear handbags, shoes, and jewelry, became an instant success when it was launched in 2004. Known for its sophisticated and accessible style, the brand is now available in 30 freestanding boutiques across the country (and in Rome, London, Hong Kong, and Seoul).
Tory's father, Buddy Robinson, passed away after battling cancer, and Tory has become a vocal advocate for cancer research and advocacy. Here she answers questions about her personal commitment.
Most readers will no doubt know you as founder of your signature clothing and lifestyle brand, Tory Burch. But they may not know your role as a passionate advocate. Can you describe how you became involved in cancer advocacy and why it remains a priority for you now?
Cancer has affected the lives of too many of my close friends and family members. For me, it's personal—I lost my father, Buddy, to cancer, and his experience is one of the reasons why I am so passionate about helping those who lives are touched by it. The fight against cancer is so important to me, and I know firsthand how important cancer research, prevention, and patient treatment facilities are.
As a working mother and philanthropist, your plate must be overflowing. How do you choose the advocacy efforts with which to become involved?
I am most involved with those that are personal to me, including cancer advocacy and microfinance, the latter of which is the focus of the Tory Burch Foundation.
Which cancer-related organizations are you currently working with, and are there any areas within cancer care or research that you're particularly drawn to as an advocate?
What is Medicare Advantage
Medical Advantage or MA plan is a health plan provided by a private organization that partners with Medicare to offer healthcare services with their Medicare Parts A and B privileges.
I am very involved with The Society of Memorial Sloan-Kettering Cancer Center, whose commitment to patient care is extraordinary and inspiring. They are so focused on improving the lives of those receiving cancer treatment, and I am proud to support the work this amazing hospital does.
You were recently honored by the American Cancer Society as "Mother of the Year." What did that honor mean to you?
I was truly humbled. It was such an honor—especially to be in the same company as Dr. Deborah Axelrod. My mother, Reva, was at the luncheon with me—it meant so much to both of us. Through her example, I have learned so much about motherhood. She told me that my biggest gift would be having children, and she couldn't have been more right—my greatest purpose is to be there for my sons and step-daughters. They put everything in perspective and inspire me to grow my company and give back to the community in any way I can.
What inspires you most as an advocate?
Creating change. There is no greater feeling than making a difference in someone's life and seeing the positive impact your efforts have made.
Tory Burch and the Breast Cancer Research Foundation
In addition to serving on the board of Memorial Sloan-Kettering Cancer Center, Tory supports the Breast Cancer Research Foundation (BCRF), an independent, not-for-profit 501(c)(3) organization dedicated to funding innovative clinical and translational research.
This past fall the Tory Burch brand introduced a limited-edition pink printed umbrella and rain boot to support National Breast Cancer Awareness Month. During the month of October, 15 percent of the proceeds from sales of the umbrella and rain boot sold exclusively in Tory Burch boutiques and on www.toryburch.com were donated to BCRF. "I am so proud to offer products that benefit the Breast Cancer Research Foundation," Tory says, "and I am grateful we are able to support such an incredibly important cause."