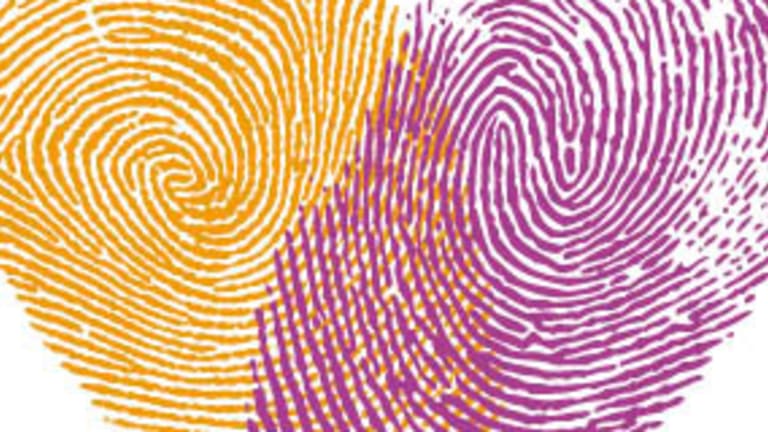 The Ultimate Gift: Organ Donation
Organ donors provide a lifesaving service.
Every 10 minutes someone is added to the waiting list to receive an organ donation. There are more than 117,000 people on that list—a number that will rise by the time you are done reading this article.
The most common reason why someone might need an organ donation is end-stage organ failure, which can be caused by a variety of conditions, including diabetes, hepatitis, cirrhosis, coronary heart disease, and cystic fibrosis.
The good news is that although the waiting list is long, an average of 79 people receive organ transplants every day. Unfortunately, another 18 people die each day while waiting for a transplant because of the shortage of donated organs.
In other words, organ donation is the ultimate gift—and one in great demand.
Understanding Organ Donation
There are two kinds of organ donation: living and deceased. Deceased donors can provide six types of organs (kidney, pancreas, liver, lungs, heart, and intestines) as well as tissues (such as bones, skin, heart valves, and veins) and corneas. Living donors can provide a kidney or a portion of a liver, lung, or intestine. In some cases living donors can provide eyes and tissues.
Organ donation saves lives, and anyone—regardless of age or medical history—can sign up to be an organ donor upon his or her death. It's as simple as registering via the online donor registry (see sidebar "Become a Donor").
The process for becoming a living donor is somewhat more complex—but also incredibly rewarding.
Living Organ Donation
Of course, willingness is the first step in becoming a living organ donor, but even the most willing donor must meet certain qualifications. Donors are typically between the ages of 18 and 60 years old and are selected based on certain medical and health criteria—such as blood and tissue matching, kidney function, liver function, and overall health. Gender and race are not factors in determining a successful match.
Living donors need not be related to the recipient. In fact, sometimes relatives are not a match and transplant recipients must look elsewhere—to friends or even strangers—for a match.
As with any surgery, there are risks—but living donation does not change life expectancy, and most donors live happy, healthy, and normal lives after recovering from the procedure. Recovery time varies depending on the surgery, but most donors resume their normal lives within two to six weeks. For living kidney donors, the remaining kidney will enlarge slightly to do the work that two healthy kidneys share. The liver has the ability to regenerate and regain full function. Lungs and pancreas do not regenerate, but donors usually have no problems with reduced function.
Why Donate?
Living organ donation is not for everyone—but it is something for all healthy individuals to consider. People who choose to donate an organ are typically moved by a sense of altruism or a deep bond with the recipient. Becoming a living donor is no small undertaking. It is the ultimate selfless act of generosity. Both those who have given and those who have received an organ will attest to the power of this generous act. The bottom line is, organ donation saves lives.
"I feel like the generosity of my daughter's being kind to someone in 1993 ended up saving my life many years later," says Gay Scott, a retired nurse from Libertyville, Illinois, who underwent a liver transplant in 2011. She's referring to the time that her daughter, Suzanne, took cookies to a new neighbor, Sonya Hove, who ultimately became a close family friend—close enough that nearly 20 years later she donated a portion of her liver to Gay.
DONOR STORIES
A Liver Transplant Saves a Life
Donor: Sonya Hove
Recipient: Gay Scott
Gay's Story
At some point in her nursing career, Gay contracted hepatitis C, which lay dormant for many years before she experienced any symptoms. She was first diagnosed with the disease in 1991, and by 2008 she was having more bad days than good, experiencing extreme fatigue, nausea, and general malaise. "It's very emotional because you're up and down," she explains. "After a while you don't feel like you can even commit to anything because you're not sure if you're going to feel good on that day."
At the end of 2009, Gay's doctors told her that she had end-stage liver disease and needed to consider a transplant. Her health was deteriorating drastically. As her liver lost function, large amounts of fluid began to accumulate in her abdomen, making it difficult for her to breathe. She began undergoing paracentesis, a procedure during which a needle is placed in the abdomen to remove the fluid. At first she needed monthly paracentesis, then bi-weekly, and then she reached a point where they were removing 8 liters of fluid from her abdomen every week.
"I was extremely uncomfortable, and my body was deteriorating, but I still wasn't severe enough to be on the cadaver list for a transplant," Gay explains. At that time about 300 people were on the cadaver list; and at the rate of about 100 transplants per year, Gay would have had a three-year wait had she even qualified for the list. Her doctors told her that she wouldn't last two years—and that it was time to start looking for a living donor.
Gay struggled with the prospect of asking for a donation. "How do you ask somebody to give you something that will save your life but might jeopardize theirs? They are healthy—and anytime you put yourself on the operating table, you put yourself at risk," she says. "And then you wonder, Do I deserve to have someone help me like that?"
First she checked with her three daughters and their husbands. None of them matched. Then she checked with the extended family—no match. Finally, her daughters sent out an e-mail to see if anyone was interested in being a donor. Three people stepped up.
The process to become a living donor can be lengthy. It begins with a phone interview followed by extensive on-site medical testing. It takes about six weeks to complete the process and determine whether someone is a match—and only one potential donor may be run through the process at a time. In Gay's case, two people went through the process only to find out after six weeks that they didn't qualify. Sonya was the third.
Sonya's Story
Like many living donors, Sonya Hove is quite humble about her donation. "I didn't really do anything that special. I just qualified," she says. "There were two other people who wanted to do this for her but weren't able to. Her daughters wanted to but weren't able. I don't see this as a huge, extraordinary thing."
At the time of the donation, Sonya was 47 years old—just squeaking under the 50-year-old age cutoff for donating. She had one son in college and a son and a daughter still living at home, both in high school. She and her husband both work with an organization called CRU, an interdenominational Christian group.
"All along I thought I would do this," Sonya says. "I'm an optimistic person, and the risk was really,

really small."
When she discussed it with her husband—who needed a little more convincing—she shared two things: "First, when do you ever get the chance to really directly save someone's life? I have that chance, and all of these other people who love her can't do it. Second, if I needed a liver or one of our children needed one, wouldn't you want someone to step up and do this? I don't want to live in a society where people aren't willing to do this."
With her family's support, Sonya decided to donate. "I knew in my head that this is a big deal. It's not something you do every day," she says. "But at the same time, it just made sense to me. It was not a hard decision. I didn't struggle with it. I just felt that I could be the instrument, the means through which she was saved. I would want someone to do it for me or my family, so I said yes."
The Transplant
The transplant was scheduled for February 2011, and according to both Gay and Sonya it went exactly the way the doctors said it would. "I felt really well prepared for how it was going to be," Sonya recalls. "It was textbook—exactly like they said it would be."
What is Medicare Advantage
Medical Advantage or MA plan is a health plan provided by a private organization that partners with Medicare to offer healthcare services with their Medicare Parts A and B privileges.
Sonya's surgery took about four hours; Gay's lasted for 12 hours. Both had to spend several nights in the hospital and were then transferred to a hotel near the hospital for about a two-week recovery period to avoid the risk of infection.
As the donor, Sonya had a shorter recovery time, but it was still significant. "They told me that I would feel weirdly hungry and tired for the first month and that I would need to eat really small meals often," Sonya explains. "It's sort of like being pregnant—because your body is putting all of its energy into growing your liver back."
The liver is the only organ that will regenerate itself. The portion of her liver that Sonya donated (about 60 percent) grew to a full-size liver in Gay—and Sonya's remaining liver regenerated itself. Sonya says that in the first month following the surgery, she would fall asleep at the drop of a hat and that she grew progressively less tired during the second and third months. Three months after the surgery, she felt fine.
Gay's recovery took longer. "For every hour on the operating table, it's a month of recovery," she explains. "They told me I wouldn't be up to par for at least a year or more."
Gay had to take anti-rejection drugs and stay fairly isolated to avoid infection. The first year was challenging, and she slipped into depression, but she continues to feel better and better. At the two-year mark, she had regained her energy—and her life. "I am pretty much back to normal and able to do the things I love to do," she says. "Hope has arrived. I am hopeful that there is a great future ahead."
The Gift of Life
With her healthy liver and newfound energy, Gay beams with life. "It's a super-sacrifice," she says of the fact that people like Sonya are willing to donate. "But what a wonderful thing to know you really helped save someone's life. For me it has just meant a whole new world, a chance to live longer and to see my grandchildren grow. I'm very thankful for the time I've been provided thus far."
For her part Sonya has no regrets. "I would do it again with absolutely no hesitation," she says. "The hardest part was the physical recovery, which really wasn't that hard."
Sonya describes herself as a highly empathetic person. "I see benefit and harm to others as benefit and harm to myself," she explains. "The biggest blessing in all of this is seeing Gay healthy and doing well."
Giving a Kidney to a Stranger
When someone stood up in church and made a plea for another person who needed a kidney, Donell O'Donnell, a bank operations officer from Kimberly, Idaho, never hesitated. "They made the announcement, and I felt very at peace at the time," Donell recalls. "I almost knew it was going to be my kidney that was donated."
Donell had never even considered kidney donation until she heard the announcement in church—but something resonated for her. The recipient was a 34-year-old woman with three young boys; she had been on dialysis for several years and was in severe need of a transplant.
"I'm not the kind of person who gets in touch with my feelings," Donell explains. "I'm just the kind of person that if something needs to be done, then let's get it done."
She contacted the transplant center in Salt Lake City, Utah, and began the process to determine whether she qualified as a donor. "Once I started down that road, I felt at great peace," she explains. "I wanted to do it if it was possible."
It turns out that it was possible, and in October 2011 Donell and the recipient underwent the procedure. Donell has been married for 35 years and has two grown children and two grandchildren. She said her husband was immediately on board with the idea; and though her kids gave pause for a moment, they were very supportive of her decision.
Donell admits that she's not your average donor—not much can keep her down. "They suggested I take six weeks off of work, and I was off for only one week," she says. "I have a high pain threshold and I'm very healthy, so I bounced back very quickly." Plus, her son was getting married in Minnesota one week after the procedure, and Donell wasn't about to miss that pivotal event.
Though some might expect a unique bond to be forged between donor and recipient, that's not really what Donell was looking for. She just wanted to help. She says she does check in with the recipient around the holidays, and she is doing quite well.
The Upside of Donating
Donell sees many blessings in the experience—the most obvious being that the recipient is now in good health. Beyond that she said the experience inspired her to take better care of her own health. "There have been some huge benefits to the way I think about things and myself," she says. "It has made me think about myself a little bit and realize that it was time for me to lose all those extra pounds that I had gained over the years and become active."
Donell made some major lifestyle changes and began walking 3 miles a day to the commuter van that takes her to work and 3 miles home every night. She also started biking and joined a gym.
But there was another unexpected benefit from Donell's gift: she has inspired others to consider donating. "Just the fact that you do it motivates other people to consider it and think about it, and a ripple effect goes out from there," she explains.
She is a big proponent of donating. "If somebody is at the point of considering donating, I would tell them to at least go get the blood tests and see if they are a good candidate," she says.
Of course, donating is not for everyone. "You have to be a giving person in the first place, and not everybody has that gift and that's okay," Donell says. "But the medical technology is out there, and they just need for all of us to participate."  _
RESOURCES
Donate Life America, donatelife.net. Donate Life America is a nonprofit alliance of national organizations and state teams across the United States committed to increasing organ, eye, and tissue donation.
United Network for Organ Sharing*, unos.org.* United Network for Organ Sharing is the private, nonprofit organization that manages the nation's organ transplant system under contract with the federal government.
The Division of Transplantation,organdonor.gov. is the primary federal entity responsible for oversight of the organ and blood stem cell transplant systems in the United States and for initiatives to increase the level of organ donation in this country.
Organ Procurement and Transplantation Network, optn.transplant.hrsa.gov. The Organ Procurement and Transplantation Network maintains the only national patient waiting list and features the most comprehensive data available in any single field of medicine.
Become a Donor
Want to register to become a deceased donor? Use the state-by-state donor registry:
organdonor.gov/becomingdonor/stateregistries.html.
Once you've registered, be sure to do the following:
Designate your decision on your driver's license.
Tell your family about your donation decision.
Tell your physician, spiritual adviser, and friends.
Include donation in your Advance Directive, will, and living will.
Interested in becoming a living donor? Visit transplantliving.org for more information.