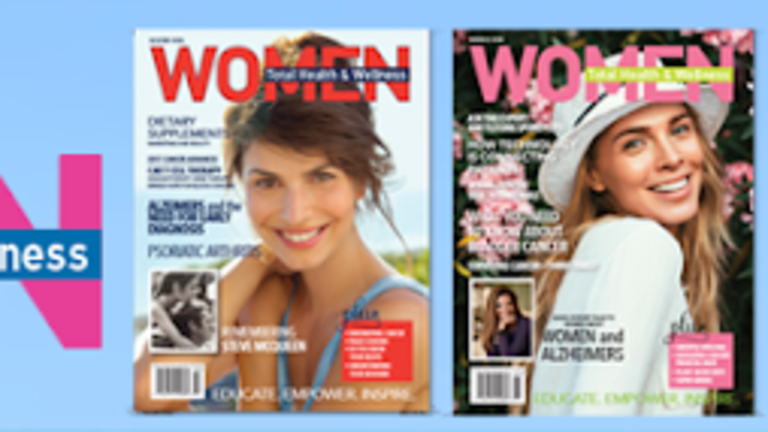 The Promise of New Genomic Tests
Making Treatment Decisions a Little Easier
Making decisions about treatment can be among the most daunting tasks for patients who have been diagnosed with cancer. Sue Wolford faced just this task after being diagnosed with stage I breast cancer.
Sue was a healthy 58-year-old woman with no history of breast cancer in her family when she found a lump in her breast during a self exam. She immediately notified her doctor and scheduled a mammogram. "They kept me waiting a long time during the mammogram, so I knew that they had found something that wasn't supposed to be there," she says.
Sue was given a choice of treatments for her breast cancer. Her doctors recommended either a mastectomy or a lumpectomy followed by chemotherapy and radiation therapy. As she had the fitness to come through chemotherapy and radiation, her doctors felt that she was a good candidate for the lumpectomy approach. This presented a difficult decision for Sue, and while she knew many cancer survivors whom she knew she could talk to, she still felt very "alone in her decision." After a couple weeks of phone calls and debating, Sue decided to have the lumpectomy, along with four cycles of chemotherapy and seven weeks of radiation.
No matter how much good information patients and caregivers gather about their cancer and possible treatment options, for many the process of getting optimal cancer care still comes down to making difficult treatment decisions: Chemotherapy or no chemotherapy? Radiation or no radiation? What are my chances with treatment and without treatment? Is the benefit of additional treatment worth enduring the uncomfortable side effects? These are painstaking decisions for many patients.
Without the ability to predict with accuracy whether their cancer can be cured with surgery alone, or whether they will need additional systemic treatments, such as chemotherapy, patients are left struggling with these decisions. In many cases women are prescribed an aggressive treatment plan—in accordance with standard treatment guidelines—when they may not actually require these additional treatments. Under these circumstances, many patients choose to endure these treatments and their side effects—"just to be safe"—not knowing whether they need them or not.
Like many patients who choose to undergo chemotherapy, Sue experienced some side effects, including fatigue and hair loss. "During the chemo, I was very tired and lethargic," Sue says. "I couldn't even think very well. It was as much as I could do to pay my bills. Going to the grocery store was a big adventure." Sue also lost all of her hair, something that she believes people who have not had cancer simply cannot understand. "People say, 'Oh, it's just your hair.' It's not that way. It's a big deal to lose your hair."
A new type of test for breast cancer patients like Sue may be able to provide a glimpse into the likely course of cancer, making their treatment decisions a little easier and, perhaps, allowing some to avoid aggressive treatment and the associated side effects.
Genomic testing evaluates the genetic make-up of cancer in order to determine which cancers are more likely to recur. By taking into account the activity of many genes involved in the cancer, genomic testing holds the promise of more accurately predicting outcomes than traditional criteria, such as physical characteristics of the patient and the cancer. More accuracy in identifying prognosis means that treatment can be individualized for a patient's specific cancer. Cancers that are more likely to recur can then be treated with more aggressive treatment, while patients with cancers that are less likely to recur may not need to undergo the additional treatments or bear the side effects and financial costs associated with them.
Determining Prognosis: An Important Step toward Getting Optimal Treatment
Before doctors can even suggest treatment options, they must first determine the patient's prognosis. Prognosis is the probable course or outcome of the cancer. Determining the prognosis for a particular cancer is important because this information is used to help determine an appropriate treatment plan. A favorable prognosis may lead doctors to suggest a less agressive treatment plan, while a patient with a poor prognosis is typically prescribed a more aggressive treatment plan. Doctors determine prognosis by taking into account many different factors.

Some of these include:
Patient age
Physical fitness
Size of the cancer
Stage of the cancer (measured by how far the cancer has spread at the time of diagnosis)
Aggressiveness of the cancer (cancer cells that are growing and dividing rapidly are considered more aggressive)
Currently, the genomic make-up of cancer is being increasingly recognized as an important prognostic factor. For example, some genes have been associated with an aggressive course or tendency for the cancer to recur. Discovering that these particular genes are active in an early stage cancer may indicate a poor prognosis, even though the cancer may appear small or have other characteristics that suggest a good prognosis. Some research even suggests that the genomic make-up of the cancer may be more important for determining prognosis than the stage of the cancer.
Prognosis in the Management of Breast Cancer
In the management of breast cancer, prognosis plays an important role in determining whether a patient may benefit from adjuvant therapy. Adjuvant therapy is any additional anti-cancer treatment delivered after the primary treatment has removed all visible cancer. Adjuvant therapy typically consists of systemic chemotherapy that attempts to eradicate any undetectable cancer cells that remain after surgery.
Many patients with lymph-node-negative breast cancer can benefit from adjuvant therapy; however, about 60 to 70 percent of these patients are cured by local or regional treatment alone, such as surgery and radiation therapy. 1 , 2 Nonetheless, the most widely used guidelines for determining treatment recommend that adjuvant therapy be used in the treatment of 85 to 90 percent of lymph-node-negative patients. 3 , 4 This means that many patients are undergoing additional systemic chemotherapy, and enduring the side effects of this treatment, without receiving any medical benefit.
The patients who are most likely to benefit from adjuvant therapy are those with an increased risk for cancer recurrence, which is typically considered a worse prognosis. This is because breast cancer is most effectively treated the first time around; recurrent breast cancers are often more resistant to treatment. Therefore, it is important that patients receive the optimal treatment for their breast cancer when they are initially diagnosed.
Patients who are most likely to benefit from adjuvant therapy are those that possess one or more of the following characteristics:
Larger cancers 5
Estrogen-receptor (ER)-positive cancers
Young age (under 34) 6,7
Cancers with particular genetic make-up, as
determined by genomic testing
Genomic Testing in Breast Cancer
The goal of genomic testing is to identify a gene signature, which reflects the activity of many different genes that are involved in causing a cancer to grow. A gene signature can be thought of as a recipe for a particular cancer. The recipe describes which genes are overexpressed, or over-active, and which are under-expressed, or underactive. Researchers believe that different breast cancer sub-types can be identified by their specific gene signature.
For example, there are likely many different sub-types of breast cancer that may appear to have the same characteristics, such as size, but have different gene signatures. Some of these gene signatures may be associated with a good prognosis and a high likelihood of long-term survival without aggressive treatment. Others indicate a more aggressive course for the cancer and a high likelihood of cancer recurrence and cancer spread to distant locations in the body, features which are associated with a poor prognosis. Ultimately, researchers hope to identify the "recipes" for good and poor prognoses so that patients may be tested to determine how aggressive their own cancer really is.
Evaluating gene activity to help determine prognosis and guide treatment planning is not a new concept. In the diagnosis of breast cancer, determining whether a particular cancer has more estrogen receptors or HER2 receptors is a standard procedure for selecting the most effective treatment. Breast cancers that overexpress estrogen receptors, or have more of these receptors than normal cells, are stimulated to grow with exposure to estrogen. Patients with ER-positive cancers are known to benefit from treatment with hormonal therapy, 8 which means that determining this feature of the cancer is very important for identifying optimal treatment. Similarly, about a third of all breast cancers that overexpress HER2 receptors on their surface are more effectively treated with the targeted therapy Herceptin® (tastuzumab). 9 , 10
So, what does the presence of estrogen receptors and HER2 receptors have do to with genes and genomics? Genes are responsible for causing the production of these receptor proteins. When functioning normally, these genes order the production of a normal quantity of receptors. However, in ER- and HER2-positive cancers, the genes are overactive, resulting in the overexpression of these two receptors.
However, researchers know that there are more genes involved in breast cancer than just those that are responsible for producing hormone and HER2 receptors. While determining hormone and HER2-receptor status will continue to be important in determining treatment for breast cancer patients, researchers are searching for ways to evaluate the activity of more genes than just those associated with overexpression of receptors. This search is yielding results in the form of genomic tests that can evaluate the activity of 21 to 70 or more genes with just one test.
Currently Available Oncotype DX™ Genomic Test Evaluates the Activity of 21 Genes to Predict Prognosis and Benefit of Therapy in Breast Cancer
Oncotype DX™ is a new test that measures the expression, or activity, of 21 genes in a sample of early stage breast cancer cells. The test results are used to calculate a Recurrence Score™, which indicates the likelihood that the patient's cancer will recur in other parts of the body within 10 years following surgery. In clinical trials, the Recurrence Score was found to be a better predictor of recurrence than standard measures such as patient age, tumor size and tumor grade. 11
In addition to predicting chance of recurrence, research with Oncotype DX indicates that it may help determine whether hormonal therapy alone or additional chemotherapy may be the most effective approach for treating particular cancers. A clinical trial has confirmed that cancers with a low Recurrence Score are likely to be well-managed with hormonal therapy. 12 For patients whose cancer is associated with a high Recurrence Score, the cancer is likely to return if treated with hormonal therapy alone. However, these cancers tend to be more sensitive to chemotherapy, and the risk of recurrence can be significantly reduced with aggressive treatment. Researchers from Italy have reported that Oncotype DX helps predict which patients with early stage breast cancer are likely to respond to chemotherapy. 13
Oncotype DX has proven most effective for evaluating early stage breast cancers that have not spread into the underarm lymph nodes (lymph node negative) and are estrogen receptor-positive.
The Future of Genomic Testing
Researchers continue to refine genomic testing in order to improve their ability to determine which drug or drug combination may be most effective in the treatment of specific cancers.
A laboratory technique called microarray technology, which utilizes computer chips to scan the entire genome, is also being actively investigated by many researchers. This technology has proven to be useful for identifying genes that are involved in cancer and can be incorporated into future tests like Oncotype DX. It has also been evaluated as a genomic test, identifying the activity of 70 14 or more 15 genes in early stage breast cancer. However, further research is necessary to determine if microarrays are an appropriate tool for genomic testing.
Leading researchers in the field of genomic testing hope that earlier diagnosis of cancers, followed by genomic testing to determine the genomic profile of each specific cancer—including likely prognosis and appropriate therapy—will result in fewer cancers being deemed incurable and in more effective management with currently available treatments.
Conclusion
In the case of Sue Wolford's diagnosis of stage I breast cancer, there was no way of knowing whether her cancer might have been curable with surgery alone or if the chemotherapy she elected was necessary. However, if a test that could provide her with this sort of information had been available, Sue does not hesitate when she says she would have opted for it. "It is always helpful when you can learn more about your chances of survival and possibly avoid chemotherapy."
Five years after treatment, Sue is healthy and pursuing her normal activities again, including water aerobics, which she especially missed during treatment. (She wasn't able to go in the water during chemotherapy because the drugs kept her from healing from her surgery, and an open sore remained throughout her treatment.) Despite her good health, Sue says that she does still experience one remaining side effect of her treatment: hot flashes on a regular basis. "I have hot flashes all day and all night. It's awfully embarrassing sometimes."
Would Sue be healthy today without adjuvant treatment and its lingering side effects? While this answer can't be known for Sue, for patients that are being diagnosed with early-stage breast cancer today, genomic testing may provide just the information they need to determine if aggressive treatment is right for them. And if it's not, they may be able to avoid the potential disruption and discomfort that accompany those treatments.
References

1.Early Breast Cancer Trialists' Collaborative Group. Polychemotherapy for early breast cancer: an overview of the randomized trials. Lancet . 1998;352:930-42.

2.Early Breast Cancer Trialists' Collaborative Group. Tamoxifen for early breast cancer: an overview of randomized trials. Lancet . 1998;351:1451-67.

3.Goldhirsch A, Wood C, Gelver RD , et al. Meeting highlights: updated international aexpert concensus on the primary therapy of early breast cancer. Journal of Clinical Oncology. 2003;21:3357-65.

4.Eifel P, Axelson JA, Costa J, et al. National Institute of Health Concensus Development Conference Statement: adjuvant therapy for breast cancer. Journal of the National Cancer Institute 2001;93:979-89.

5.Rosen PP, Groshen S, Kinne DW, et al. Factors influencing prognosis in node-negative breast carcinoma: analysis of 767 T1N0M0/T2N0M0 patients with long-term follow-up. Journal of Clinical Oncology 1993;11:2090-2100.

6.Bonnen M, Outlaw E, McNeese M, et al. Factors associated with breast recurrence in young females treated with breast conservation therapy: how young is young? Proceedings from the 45th annual meeting of the American Society for Therapeutic Radiology and Oncology, 2003. Abstract #2020. S356.

7.Kroman N, Jensen M-J, Wohlfahrt J, et al. Factors influencing the effect of age on prognosis in breast cancer: population based study Commentary: much still to learn about relations between tumour biology, prognosis, and treatment outcome in early breast cancer. British Medical Journal 2000;320:474-479.

8.Fisher B, Costantino JP, Wickerham DL, et al. Nolvadex® for prevention of breast cancer: Report of the National Surgical Adjuvant Breast and Bowel Project P-1 Study. Journal of the National Cancer Institute 1998;90:1371-1388.

9.Slamon DJ, Leyland-Jones B, Shak S, Fuchs H, Paton V, Bajamonde A, et al. Use of chemotherapy plus a monoclonal antibody against HER2 for metastatic breast cancer that overexpresses HER2. N Engl J Med 2001;344:783—792.

10.Romond E, Perez E, Bryant J, et al. Doxorubicin and cyclophosphamide followed by paclitaxel with or without trastuzumab as adjuvant therapy for patients with HER-2 positive operable breast cancer. Combined analysis of NSABP B13/NCCTG N931. Proceedings from the 41st annual meeting of the American Society of Clinical Oncology, Orlando FL , 2005; Late breaking abstract; available at: http://www.asco.org/ac/1,1003,_12-002511-00_18-0034-00_19-005817-00_21-001,00.asp .

11.Paik S, Shak S, Tang G, et al. Multi-gene PT-PCR assay for predicting recurrence in node negative breast cancer patients—NSABP studies B-20 and B-14. Proc of the 26th Annual San Antonio Breast Cancer Symposium. December 3-8k, 2003; San Antonio , TX , Abstract #16.

12.Paik S, Shak S, Tang G, et al. A multigene assay to predict recurrence of tamoxifen-treated, node-negative breast cancer. NEJM. . 2004;351(27):2817-26.

13.Gianni L, Zambetti M, Clark K, et al. Gene expression profiles of paraffin-embedded core biopsy tissue predict response to chemotherapy in patients with locally advanced breast cancer. Proceedings from the 40th annual meeting of the American Society of Clinical Oncology. 2004. Abstract #501.
14.Vijver MJ, He YD, van 't Veer LJ, et al. A Gene-Expression Signature as a Predictor of Survival in Breast Cancer. NEJM. . 2002;347:1999-2009.