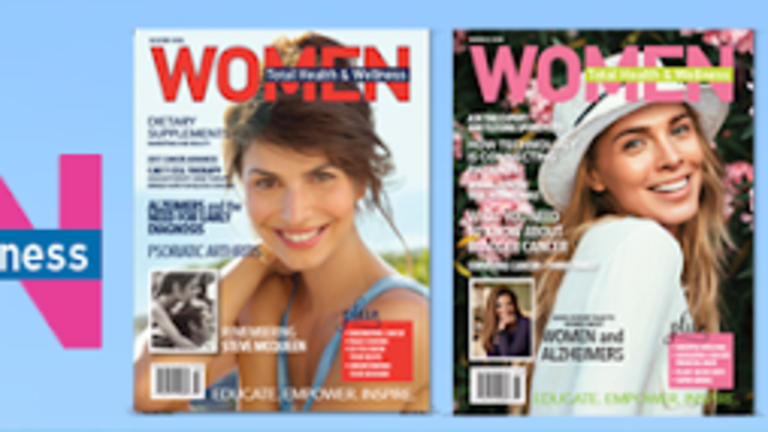 The Melanoma Research Foundation
The Melanoma Research Foundation
One dedicated patient's dream becomes a reality, as melanoma education, research, and advocacy become the passionate focus for a committed group of survivors, families, and friends.
According to Executive Director Linda Pilkington, the Melanoma Research Foundation (MRF) has a modest goal: the "total eradication of melanoma." And while Pilkington acknowledges that the goal is a long-term one, there is no question that the organization is doing all that it can to make the dream a reality.
Founded 10 years ago by Diana Ashby, a melanoma patient who was frustrated by the lack of treatment options and research being conducted for melanoma, the grass-roots organization has now funded over $2 million in research grants and is dedicated to continuing Diana Ashby's commitment to furthering research and to educating the public about melanoma.
For women, especially, Linda Pilkington, says, this education component is key. "In recent years it has become more vogue to have a tan than ever before. Many women do not feel as if they look healthy without that 'summer glow.' Unfortunately, the years of sunbathing and tanning to achieve that summer glow is what can bring about the devastation of being diagnosed with melanoma—the most aggressive, deadliest form of skin cancer." With their education efforts, Pilkington says, the MRF hopes to spread the message that there is really no such thing as a safe tan from the sun or from tanning salons and that the statistics about melanoma are quickly proving the devastating effects of that pretty summer glow.
In fact, those statistics show that melanoma has become the number one cause of cancer death in women between the ages of 20 to 24, and the second leading cause of cancer death for women between 30 and 35. Despite the sobering numbers, Pilkington says, "It is hard for many women to believe that the diagnosis of melanoma will ever happen to them." Some of this perception comes, she says, from the fact that a lot of media coverage of skin cancer mentions that melanoma is curable if caught in time, and many of us believe there is no reason not to catch it in time. The trouble, she says, is that with melanoma, so many people are diagnosed at advanced stages—Stage III (lymph node involvement) or higher—by the time they recognize changes on their skin.
What is Medicare Advantage
Medical Advantage or MA plan is a health plan provided by a private organization that partners with Medicare to offer healthcare services with their Medicare Parts A and B privileges.
In hopes of bringing people out of the sun and toward an earlier diagnosis, the MRF has developed several educational outreach components to further their mission. Their interactive foundation Web site, www.melanoma.org, is directed toward patients and caregivers and delivers information about diagnosis, staging, and treatment, as well as listings of resources and clinical trials. Another important aspect of the site—especially for the patients who access it—is the link to the Melanoma Patient Information Page (www.MPIP.org), which provides more information about diagnosis and treatment and also hosts a very active bulletin board and chat room for its members. In addition, the main MRF site lists all of the foundation's advocacy activities and upcoming events and provides a space for researchers to access information about grant applications and research funding.
The information available online is one key component of the MRF's educational mission, but the organization also feels strongly about going out into communities to make personal connections. To this end, they sponsor local mini-symposia in cities around the country for melanoma patients and their families. Pilkington says that the aim of these meetings is "to distribute information about current research and treatments, to share common experiences, and to provide a voice for the melanoma patient community." The meetings, which include informative talks by medical experts and informal discussions, also provide an important social connection for melanoma patients and their families who may be struggling with similar issues and might benefit from connections with others who can understand some of their concerns.
In addition to their goals in educational outreach, the MRF continues to work diligently to carry out Diana Ashby's original goal of funding melanoma research. Of particular interest to the foundation, Pilkington says, are "research activities that are not well supported by other funding mechanisms and that hold a special promise toward the understanding and treatment of melanoma." These projects are identified through a well-respected, peer-reviewed granting process similar to the process used by the National Cancer Institute. In 2007, Pilkington says, the foundation will make a commitment of $1 million for research grants.
The MRF remains grateful, Pilkington says, to the many donors who make these grants possible, as much of the foundation's work is still made possible by private donations. In addition to these private donors, corporations and funds raised from various events held around the country round out the organization's budget.
In describing the mission and the accomplishments of the MRF, it is clear that the many people who support the organization—its committed donors, all of the patients and families who express thanks in their posts on the foundation's Web site, the volunteers who staff the fundraisers, and the many advocates who keep the message about the need for research dollars alive—are dedicated to keeping the facts about melanoma in all of our minds. And it's also clear that the message of hope that exists in the story of the organization's founding cannot be lost. When Diana Ashby sat down and decided she could try to make a difference for other people who were suffering with melanoma like she was, she empowered not only herself but so many other patients and their families. It is stories like these—embodied by the hope that the MRF provides for so many—that keep us all working toward a cure.