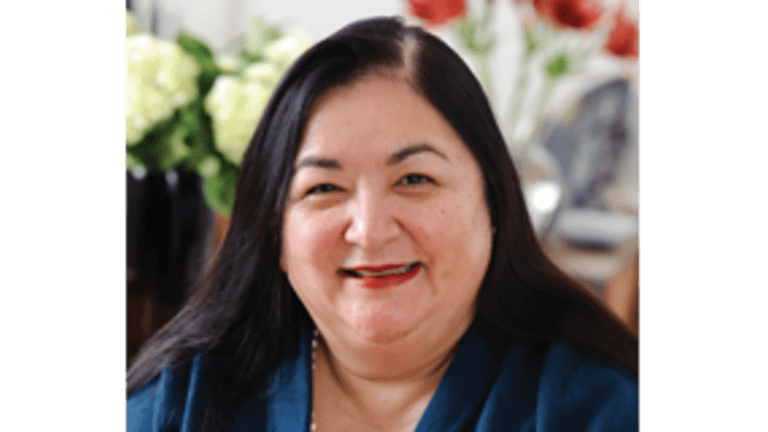 The Latina Guide to Health: Q&A with Jane Delgado, PhD, MS
The Latina Guide to Health: Q&A with Jane Delgado, PhD, MS
Jane Delgado, PhD, MS is president and CEO of the National Alliance for Hispanic Health, the nation's largest organization of health and human service providers to Hispanics and the author of The Latina Guide to Health: Consejos and Caring Answers (HarperCollins; 2010; $15.95). Dr. Delgado is passionate about providing Latinas empowering information and insight about critical women's health topics in an accessible and culturally relevant manner. Here, Dr. Delagado answers some questions about health challenges facing the Latina community, as well as empowering resources.
Q. What are the top five health challenges facing Latinas in the United States today?
Existing studies and data sets have revealed the following challenges.
1.Lack of affordable health insurance. Even with the Affordable Care Act, for some the coverage available in their state is still not affordable.
2.Once in the healthcare system, finding a healthcare provider who is well informed about Latina health (e.g., we may carry excess weight but we live longer and have less heart disease than non-Hispanic Whites) can be difficult.
3.Understanding the limits of the healthcare system at a time when new science is emerging.
4.Finding a healthcare provider who takes the time to have a conversation and listen. This is particularly important for Latinas, as relationships are key to follow-up and adherence to clinical advice.
What is Medicare Advantage
Medical Advantage or MA plan is a health plan provided by a private organization that partners with Medicare to offer healthcare services with their Medicare Parts A and B privileges.
5.Seeking treatment for depression, especially among younger women. Latinas under 18 are the group most likely to attempt suicide and to need medical care because of their attempt.
Q. What are some of the key barriers to good health that Latinas encounter?
Here are some key barriers to good health.
A one-size-fits-all approach to healthcare: we are still fighting for data on women, and even more so for Hispanic women.
We need healthcare that is tailored to the person; the concept of a "minority model" did not work.
The fact is, our current models for health do not work for anybody, and we need to come up with new models. For example, while most clinical models are based on data on non-Hispanic White men, they still lag women on many health outcomes.
Healthcare providers who believe being "color blind" is good, when in fact it is not. What is necessary is to recognize that there are differences (such as how people metabolize medicines and microbiomes) and to work with them. The National Alliance for Hispanic Health focuses on the best outcomes for all, to discourage the focus solely on documenting disparities.
Understanding that Latinas have to care for themselves as well as they care for others.
Tracking health and wellness for themselves and those they care for.
Q. Can you recommend any health and wellness resources that might be particularly helpful for Latinas wishing to make healthy choices and promote good health in their families?
Here are some good resources.
Free noncommercial health information is available through the National Hispanic Family Health Helpline at (866) 783- 2645.
Health information is distributed regularly to those who join the free noncommercial Buena Salud® Club, a program of the National Alliance for Hispanic Health and the Healthy Americas Foundation, created to promote healthy lifestyles among its members by providing reliable and confidential health information. Call (866) 783-2645 for more information.
The Latina Guide to Health and the other books included in the Buena Salud Guide series (covering heart disease, depression, arthritis, and diabetes) are a great resource. They are available for sale on Amazon.com, and are also regularly distributed free of charge through the Buena Salud Club.