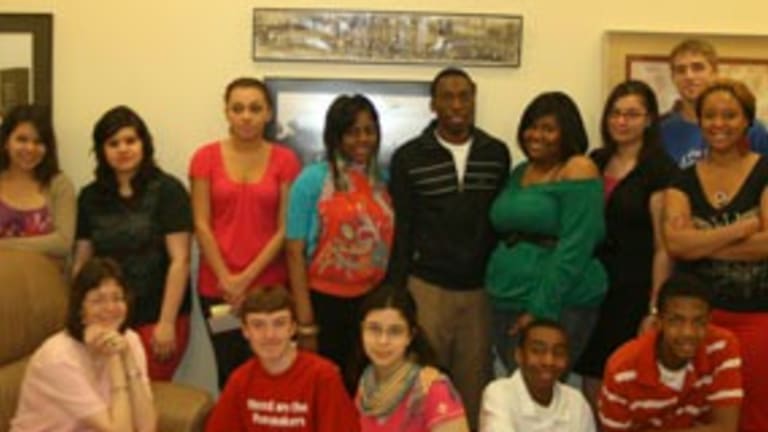 The Importance of Community
A sense of belonging is critical to well-being.
The community stagnates without the impulse of the individual. The impulse dies away without the sympathy of the community. (William James)
We need each other. None of us exists in a vacuum. We live in a society that values independence and innovation—but when we dig deeper, we realize that independence and innovation happen within the context of community. Only by thriving within the confines of a supportive community can we develop the strong foundation we need to reach outside those bounds. There's a word for this—interdependence.
Interdependence refers to a mutual reliance on one another—socially, economically, environmentally, and politically. Interdependence implies a healthy need for one another and recognition that we all have inherent value to share.
Community
Taken literally, community usually refers to the city, town, or area in which we live, but community can take many shapes and forms. Some people do find community quite literally in their local community or neighborhood. Other people may find community through a church or religious organization, a local club or organization, the workplace, or simply a group of friends with common interests. Most of us probably participate in many different "communities."
Building Community
What is Medicare Advantage
Medical Advantage or MA plan is a health plan provided by a private organization that partners with Medicare to offer healthcare services with their Medicare Parts A and B privileges.
Building community is one of the most important things you can do to take care of yourself—your whole self. A community provides a sense of belonging. A community allows us to feel like we are a part of—rather than apart from—something. When we are a part of a community, we have opportunities to both give and receive; we are a part of an interconnected circle of support.
The form of community is not nearly as important as the substance. Communities represent places or groups in which we feel a sense of belonging or shared purpose. Communities are vital to our spiritual and emotional health.
How to Create Community
We've all felt alone at one point or another; it's a natural part of the human existence. But feeling lonely or alone should be a fleeting experience rather than a permanent feeling. There are many ways to build community in your life:
Join a church or spiritual center
Volunteer with a local nonprofit organization
Join a local mom's group
Get involved in your child's school
Plan a neighborhood block party
Join a knitting group
Take a class
Participate on a sports team
Join a book club
Start a dinner club
Participate in a local fundraiser
Join a gym
Attend town meetings
Start a community garden
Sit at the "community table" in a local restaurant
Join a carpool
Shop locally
Pitch in—when you see someone in need, offer to help
Volunteer, volunteer, volunteer
Sit on the front porch rather than the back porch
Host potlucks and barbecues
Show up to welcome new neighbors
Host game night
Get involved!
There are countless ways to build community. Start with whatever interests you and build from there. If you have trouble reaching out or finding your niche, meetup.com is a great resource for finding common ground. Remember, together we can do what none of us can do alone.