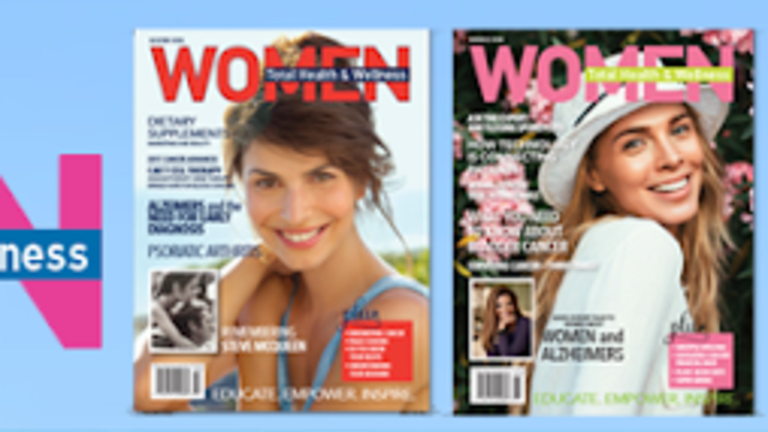 The Bone Marrow Foundation
The Bone Marrow Foundation
For many patients and families facing bone marrow, stem cell, and cord blood transplant, financial hardship adds another major hurdle; one organization provides hope and financial help.
As a social worker in pediatrics at Memorial Sloan-Kettering Cancer Center and in the adult bone marrow transplant department at Mount Sinai Medical Center, Christina Merrill came to know many bone marrow and stem cell transplant patients whose worries about the financial aspect of their situation added untold stress on their lives and those of their families. "A patient's medical insurance does not cover all the cost associated with a bone marrow transplant," Christina says, "which can cause tremendous hardships, especially if a patient does not have medical insurance or if the insurance coverage will not cover the transplant."
Christina witnessed the difficult and emotionally wrenching burden that this scenario places on many families in her work with children and adults facing transplantation. "Sick infants and small children were often left at the hospital without their mom or dad because their parents had to work to keep their medical insurance or simply to keep food on the table and the electricity on. These families often had other small children to care for at home and had nowhere to turn for child-care help."
For adult patients, many of whom had families at home to care for, Christina says, the financial hardships related to undergoing a transplant were intense: "With the lengthy hospitalization, parents often lost their jobs along with their medical insurance, and, if this did not happen, they would have to take a leave of absence from their job and would have no income or very little disability coming in to support them and their families. They would need help with child care, rent, and all the costs of maintaining a home with children."
Inspired by her work with these patients and their families, Christina founded the Bone Marrow Foundation (www.bonemarrow.org) in 1992, with the mission of improving the quality of life for bone marrow, stem cell, and cord blood transplant patients and their families by providing vital financial assistance as well as educational and emotional support programs. With the guidance of a medical advisory board made up of nationally recognized experts in the field of transplantation, the foundation seeks to support families who face unique challenges related to undergoing a bone marrow, stem cell, or cord blood transplant, treatments for more than 70 life-threatening diseases. These challenges can include a life-threatening diagnosis, medical treatment and hospitalization far from home and the family's support system, isolation from family and friends, lengthy hospitalization, abundance of medical and living costs, and depleted financial resources.
For many families the Bone Marrow Foundation becomes a critical partner in their journey. Gabrielle's family, who watched as their young daughter was diagnosed with hemophagocytic lymphohistiocytosis (HLH) at four weeks in 2006, faced an uncertain financial future until they received help with the overwhelming costs of their daughter's care. Upon Gabrielle's diagnosis, the family—who live in a small town in rural Iowa—learned that she would need to undergo a lifesaving stem cell transplant in Cincinnati, Ohio. Natalie and Will, Gabrielle's parents, and her older sister, Abigayle, all uprooted their lives and moved to Ohio for eight months. Neither parent was able to work, and the costs of clinic visits, hospitalization, multiple medications, and a gap in medical coverage soon had the family facing catastrophic debt—even with the dedicated support of their hometown and many friends and family. The Bone Marrow Foundation, through its Patient Aid Program, which provides funding for families to help cover many of the costs related to a transplant, was able to provide funds for the family and thereby alleviate at least some of the burden.
In addition to the Patient Aid Program, the foundation has also created resource and educational programs. Through its online "Ask the Expert" forum, patients and family members can pose questions to advisory board members and receive responses. The SupportLine program, available online or via telephone, links patients and their families to volunteers who have been through similar transplant experiences. The Peer Support Group offers support in a monthly group setting, facilitated by a medical social worker and a nurse clinician, and the foundation's medical and educational handbooks for allogeneic and autologous transplantation provide a print resource that answers basic questions about bone marrow and stem cell transplants in patient-friendly terms.
In the now 16 years that the Bone Marrow Foundation has been working to make a difference in the lives of transplant patients, Christina says, she has been rewarded by the difference she has been able to make for patients facing a difficult time: the organization has been able to help thousands of patients with the costs associated with the transplant procedure, all the foundation's programs are heavily utilized by patients, and "giving a child or adult a second chance at life or helping an adult have less worry and stress is inspiration to keep working hard and raising funds for this cause."
For more information about the Bone Marrow Foundation, visit www.bonemarrow.org or call (212) 838-3029.