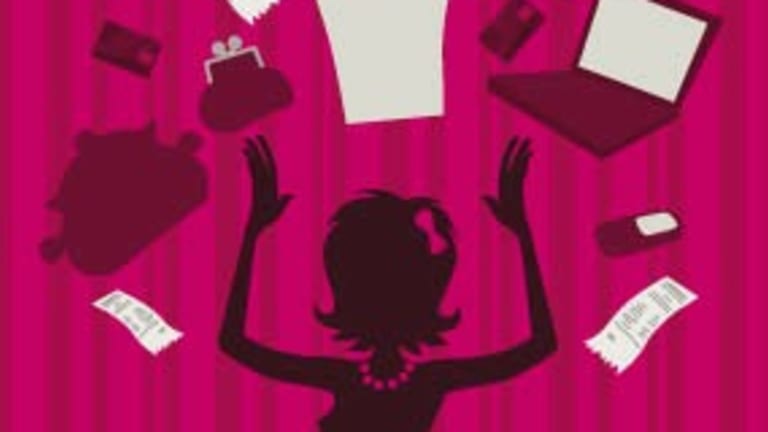 Stress and Heart Health
How does stress impact the risk of heart disease?
By Tara Narula, MD, is a board-certified cardiologist who serves as attending physician and clinical cardiology director of the Inpatient Cardiac Unit at Lenox Hill Hospital– North Shore-LIJ Health System in New York City.
Medically reviewed by Dr. C.H. Weaver M.D. 1/2020
When you have an unexpected bill, a dead car battery, or family trouble on your hands, are you like a cartoon character with steam shooting out of your ears? Or are you a cool cat who hides your stress?
Everyone experiences different levels of stress and reacts to it in different ways. How much stress you feel and how you react to it can lead to a wide variety of health problems—and that is why it is critical to know what you can do about it.
"When stress is excessive, it can contribute to everything from high blood pressure, also called hypertension, to asthma to ulcers to irritable bowel syndrome," says Ernesto L. Schiffrin, MD, PhD, physician-in-chief at Sir Mortimer B. Davis Jewish General Hospital and professor and vice chair of research for the Department of Medicine at McGill University in Montreal.
Stress and Your Heart
More research is needed to determine how stress contributes to heart disease—the leading killer of Americans. But stress may affect behaviors and factors that are proven to increase heart disease risk: high blood pressure and cholesterol levels, smoking, physical inactivity, and overeating.
And stress may hurt your head, strain your back, and give you stomachaches. It can also zap your energy, wreak havoc on your sleep, and make you feel cranky, forgetful, and out of control.
A stressful situation sets off a chain of events. Your body releases adrenaline, a hormone that causes your breathing and heart rate to speed up and your blood pressure to rise. These reactions prepare you to deal with the situation—the fight-or-flight response.
When stress is constant, your body remains in high gear off and on for days or weeks at a time. Although the link between stress and heart disease is not clear, chronic stress may cause some people to drink too much alcohol, which can increase blood pressure and may damage the artery walls.
Can Managing Stress Reduce or Prevent Heart Disease?
Managing stress is a good idea for overall health, but current research does not prove that it is effective for heart disease. A few studies have examined how well treatment or therapies work in reducing the effects of stress on cardiovascular disease. Studies using psychosocial therapies involving both psychological and social aspects are promising in the prevention of second heart attacks. After a heart attack or stroke, people who feel depressed, anxious, or overwhelmed by stress should talk with their doctor or other healthcare professionals.
What Can You Do about Stress?
Exercising, maintaining a positive attitude, not smoking, not drinking too much coffee, enjoying a healthy diet, and maintaining a healthy weight are good ways to deal with stress, says Dr. Schiffrin, who is also the Canada research chair in hypertension and vascular research at Lady Davis Institute for Medical Research. "All those people are doing the right thing," Dr. Schiffrin says.
On the other hand, medication usually does not help stress. Some people take tranquilizers to calm them down, but it is far better to learn to cope with stress through relaxation or stress management techniques. (Be careful not to confuse stress with anxiety. If you suffer from severe anxiety, talk with your doctor about whether you need medication.) Figuring out how stress pushes your buttons is an important step in dealing with it.
Do You Have Stress Behaviors?
When you are under stress, do you:
Eat to calm down?
Speak and eat very fast?
Drink alcohol or smoke?
Rush around but not get much done?
Work too much?
Procrastinate?
Sleep too little, too much, or both?
Slow down?
Try to do too many things at once?
Engaging in even one of these behaviors may mean that you are not dealing with stress as well as you could be. Learn how positive self-talk, emergency stress stoppers, finding pleasure, and daily relaxation can help. If your stress is nonstop, stress management classes can also help. Look for them at community colleges, rehab programs, in hospitals, or by calling a therapist in your community.
Q: What should women, specifically, know about the impact of stress on heart health?
A: Increasing evidence supports a link between stress and heart attack, sudden cardiac death, and even the development of coronary artery disease. Stress causes the body to go into survival mode, wherein there is a release of chemicals and hormones that can cause changes throughout the body. Unfortunately, nature did not intend for this fight-or-flight response to be turned on at all times or turned on for minor stressors of daily life.
It is postulated that stress can lead to an increase in blood pressure and heart rate, damage to and constriction of the blood vessels, and clotting within the blood vessels. All of these factors may work to promote plaque rupture and occlusion of the blood vessel by a clot. In addition, stress can directly worsen traditional risk factors by increasing blood pressure and cholesterol levels. Stress can also lead to unhealthy lifestyles or behaviors such as weight gain, lack of exercise or sleep, and tobacco, drug, and alcohol use.
Q: What are the most significant stress factors for women?
A: Given the many roles they play through work, parenting, relationships, and providing care for elderly parents, women face myriad stress factors. Stress can also come for women during periods of illness, relationship difficulties, pregnancy, or financial instability.
Q: Are there symptoms of stress that women should discuss with their doctors?
A: The warning signs of stress can be varied and affect women in many different ways; therefore women should always maintain an open dialogue with their doctor regarding any new symptoms. There can be physical symptoms such as headaches, palpitations, dizziness, indigestion, insomnia, muscle tension or aches, fatigue, and weight changes. Emotional or mental symptoms include anxiety, depression, anger, worry, inability to concentrate, and forgetfulness. Finally, behavioral changes can occur with increased use of drugs or alcohol, withdrawal from relationships, or engaging in impulsive behaviors.
In terms of the signs of a heart attack, it is critical to remember that women may present with typical symptoms, such as chest pain, but they often present with atypical symptoms such as shortness of breath, fatigue, nausea, lightheadedness, or back, jaw, or arm pain. The important message for women is that we need to prioritize our health, pay attention to our symptoms, and see our doctors for a proper evaluation.
Q: What are the most significant steps that women can take to alleviate stress to improve heart health?
A: Every woman should see her doctor to determine her overall cardiovascular risk profile. Individuals can attempt modification or avoidance of the stressful triggers with such strategies as relaxation techniques, increasing social support, stress management programs, and psychosocial therapy. Control of any underlying risk factors, including hypertension, high cholesterol, diabetes, smoking, and excess weight, are essential so that if or when a stressful situation arises, there may be less likelihood of an acute cardiovascular event occurring. Overall, exercising, keeping positive, avoiding tobacco, eating a healthy diet, maintaining a healthy weight, and getting enough sleep are great ways to start dealing with stress. _
10 Positive, Healthy Habits
Healthy habits can protect you from the harmful effects of stress. Here are 10 positive, healthy habits you may want to develop.
Talk with family and friends. A daily dose of friendship is great medicine. Call or write your friends and family to share your feelings, hopes, and joys.
Engage in daily physical activity. Regular physical activity relieves mental and physical tension. Physically active adults have a lower risk of depression and loss of mental functioning. Physical activity can be a great source of pleasure too. Try walking, swimming, biking, or dancing every day.
Accept the things you cannot change. Don't say, "I'm too old." You can still learn new things, work toward a goal, love, and help others.
Remember to laugh. Laughter makes you feel good. Don't be afraid to laugh out loud at a joke, funny movie, or comic strip, even when you are alone.
Give up the bad habits. Too much alcohol, too many cigarettes, or too much caffeine can increase stress. If you smoke, decide to quit now.
Slow down. Try to pace instead of race. Plan ahead and allow enough time to get the most important things done.
Get enough sleep. Try to get six to eight hours of sleep each night. If you cannot sleep, take steps to help reduce stress and depression. Physical activity also may improve the quality of sleep.
Get organized. Use to-do lists to help you focus on your most important tasks. Approach big tasks one step at a time. For example, start by organizing just one part of your life—your car, desk, kitchen, closet, cupboard, or drawer.
Practice giving back. Volunteer your time or return a favor to a friend. Helping others helps you.
Try not to worry. The world won't end if your grass is not mowed or your kitchen is not cleaned. You may need to do these things, but today might not be the right time.
Tara Narula, MD*, is a board-certified cardiologist who serves as attending physician and clinical cardiology director of the Inpatient Cardiac Unit at Lenox Hill Hospital– North Shore-LIJ Health System in New York City. She is additionally board certified in nuclear cardiology, echocardiography, and internal medicine. Dr. Narula received undergraduate degrees in biology and economics from Stanford University and her medical degree at the Keck School of Medicine at the University of Southern California, where she graduated with Alpha Omega Alpha Society honors. She completed her residency in internal medicine at Harvard University Brigham and Women's Hospital and her fellowship training in cardiology at New York Presbyterian-Weill Cornell Medical Center. Dr. Narula is currently a fellow of the American College of Cardiology (FACC) and serves as a committee member for the Go Red for Women campaign of the American Heart Association. Her opinions are frequently cited in the news, and her interests include preventive cardiology, women's health, and medical education.*