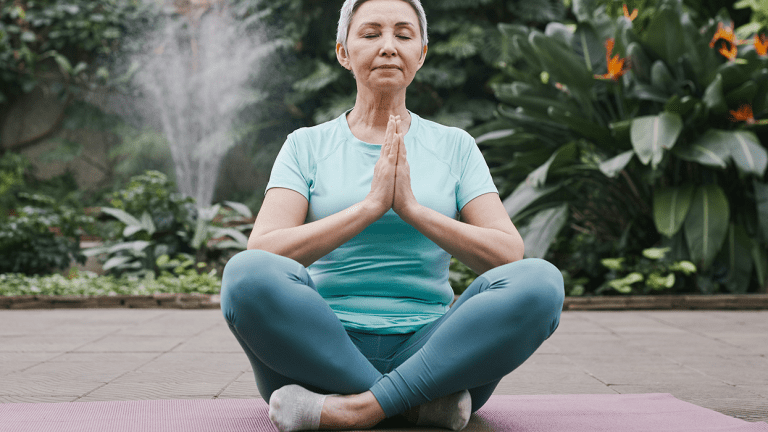 Stay Active to Sleep Better During Menopause
Stay Active to Sleep Better During Menopause
Any woman who has suffered through her fair share of hot flashes knows that sleep doesn't always come easy during menopause. Well now there is some good news: the results of a new study published in Menopause, the journal of the North American Menopause Society, indicate that there might be a simple solution for improving sleep—exercise.
In general, exercise is associated with better sleep; however, few studies have examined the relationship between physical activity and sleep among women who are experiencing hot flashes. Researchers from Pittsburgh studied a group of women participating in the Study of Women's Health Across the Nation (SWAN). The group included 52 women (27 white and 25 African American) ages 54 to 63 years old. All of the women in the study were experiencing hot flashes or night sweats. The women wore sleep monitors, kept sleep diaries and completed questionnaires regarding physical activity, including routine household and caregiving chores requiring light, moderate, or vigorous effort as well as sports and exercise.
The results indicated that women who participated in higher levels of activity reported better sleep and fewer nighttime awakenings. The study distinguished between leisure time (i.e. sports and exercise) and household activity. The researchers noted that higher levels of leisure time physical activity was associated with a better chance of rating sleep quality as good. What's more—higher levels of household physical activity were associated with more favorable diary-reported sleep characteristics, including fewer nighttime awakenings.
Interestingly, there were significant racial and body mass differences. The advantages of household physical activity occurred mainly in women who were white and not obese. More research is necessary to further understand the racial and body mass discrepancy.
What is Medicare Advantage
Medical Advantage or MA plan is a health plan provided by a private organization that partners with Medicare to offer healthcare services with their Medicare Parts A and B privileges.
The researchers concluded that higher levels of habitual physical activity, particularly household physical activity rather than leisure time physical activity, are associated with more favorable sleep characteristics among menopausal women experiencing hot flashes and night sweats.
Researchers will continue to evaluate the impact of physical activity on sleep among this population of women. In the meantime, menopausal women who are experiencing hot flashes and/or night sweats might benefit from increasing their activity level throughout the day.
Reference:
Lambiase M, Thurston R. Physical activity and sleep among midlife women with vasomotor symptoms. Menopause. Published early online March 25, 2013: doi: 10.1097/GME.0b013e3182844110