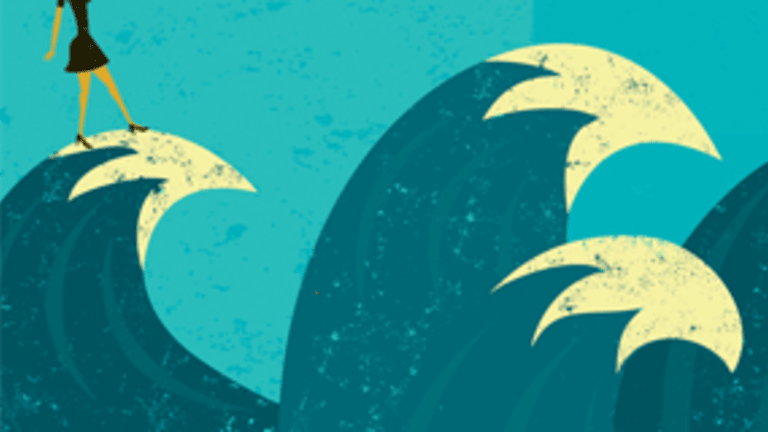 Serious Medical Diagnosis? Start Here.
Serious Medical Diagnosis? Start Here.
If you or a loved one is facing a serious health issue, asking the right questions and getting the vital information you need are key.
My journey through the complexities of the US medical system began in 1998, when my two-year old daughter was diagnosed with an inoperable brainstem tumor. We were immediately forced to make life-and-death decisions during a time of intense fear and vulnerability, with no experience upon which to draw. I felt adrift without a lifeline in an unknown universe.
Any serious diagnosis thrusts patients and their families into an unfamiliar world of doctors, tests, and treatment options. They must simultaneously find information, make decisions under pressure, seek the best medical care, cope with family changes, and deal with insurance, financial, employment, caregiver, and school issues.
Here are my suggestions as you begin the journey through illness.
1.Get Smart Fast.
Become A Savvy, Health-Literate Advocate. Gather good information using only credible sources. National advocacy groups, such as the Alzheimer's Association (alz.org), often have excellent information. For cancer research start with cancer.gov and cancer. net. Another excellent site is uptodate.com, a clinical database with many free patient articles. The National Library of Medicine (nlm. nih.gov) offers PubMed for academic research, articles, and much more.
Beware Of Dr. Google. When evaluating health information on the Internet, consider the following: Who operates the website? Who is responsible for the website's content? Who funds the website? How does the website maintain your privacy? Where does it get its information? How current is the information? Does the website have a linking policy? What does your doctor say?
Learn The Vocabulary Of The Disease. This will help you understand what medical professionals tell you and will position you to be a better advocate for yourself. Doctors respect that.
What is Medicare Advantage
Medical Advantage or MA plan is a health plan provided by a private organization that partners with Medicare to offer healthcare services with their Medicare Parts A and B privileges.
2.Get Organized.
Take Names And Take Notes From The Very Start. It does not matter if you use a computer program or a small notebook.
Develop A System That Works For You. Keep a chronology of conversations and doctor visits, diagnostic and lab test results, symptoms, treatment plans and options, and medications and any reactions to them. Collect business cards of your providers and keep them in a plastic sleeve.
Prepare A Medical History And A Medication List. You may be seeing many doctors or specialists. Type up a clear, concise medical history. Ask the nurse to put it in your chart and hand a copy to the doctor. You will still have to fill out their forms, but they might pay more attention to your document than the form. Keep an up-to-date medication list and bring it to every visit.
Read And Understand Your Insurance Policy. Learn the definitions of and differences among co-pays, deductibles, co-insurance, pre-authorization, out-of-network, formulary tiers, denials, appeals, and all the rest.
Ask For An Insurance Case Manager For Complicated Situations. Always check to see whether the medical professional you want to use participates in your insurance policy's network.
3.Stand Your Ground, Nicely.
Make Friends And Learn Names. You will need the help of front-office staff, aides, nurses, and the billing office. Especially in a big institution, it helps to know and ask for specific people.
Come Prepared. Bring questions to your doctor visits—but don't dump 12 inches of web research on your provider's desk. Bring a note taker if possible. Be mindful of the physician's time, but don't let yourself be rushed out of the office if you have not finished.
Get Second And Third Opinions. Do not feel stuck with the treatment team who first saw or diagnosed you. Ask for a full range of treatment options and then research them yourself as well. You are the center of the medical team you will be building. Make sure you are satisfied with your doctors' credentials, experience, and bedside manner. Verify that all the doctors on your team accept your insurance.
Ask About Medications Or Tests That You Are Being Prescribed And Why. There may be alternatives, such as a cheaper generic medication, or maybe you don't need another magnetic resonance imaging scan so soon. Remember: doctors have no idea or concern about what things cost you, your insurance, or Medicare. Their "defensive medicine" can cost you a fortune.
4.Always Follow Up.
Never Assume That Things Will Work As They Should. If someone tells you that he or she will do something— consult a colleague, order a test, fax a document, call you with results, talk to your insurance, or phone in a prescription—be sure to follow up yourself. All too often these things fail to happen as promised, with sometimes serious consequences.
Schedule Appointments As Early As Possible. Many specialists are booked months in advance. You can ask to be put on a cancellation list and can call frequently to check for unexpected openings. This is where the "making friends" advice can help.
Continue Your Medical Education. Medical breakthroughs occur every day. Once you have identified your credible sources, check regularly for new information. Google Alerts are one useful tool that will send you updates on topics you request.