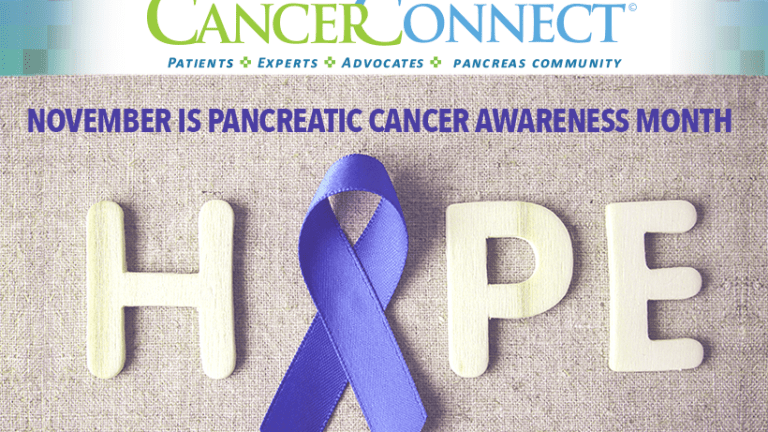 Pancreatic Cancer What do we Know?
Treatment advances and the advocates fighting to cure pancreatic cancer
Pancreatic Cancer Awareness
Cancer Connect provides updates on screening and prevention, treatment advances, and the advocacy resources available for individuals impacted by a diagnosis of pancreatic cancer. Pancreatic cancer is often detected at an advanced stage when it is difficult to treat, highlighting the importance of research on prevention and early detection.
Featured Articles
Advocacy & Support
Lessons in Life and Love: Patrick Swayze's wife Lisa reflects on her journey as a caregiver and shares her hopes as an advocate for PanCan.
Join The Cancer Connect Pancreatic Cancer Community Provides current, comprehensive, reliable information on Pancreatic cancer and a community where Pancreatic cancer patients can exchange information and get support and inspiration.
Reference:
American Cancer Society. Cancer Facts and Figures 2017. Available at. (Accessed November 16, 2017).