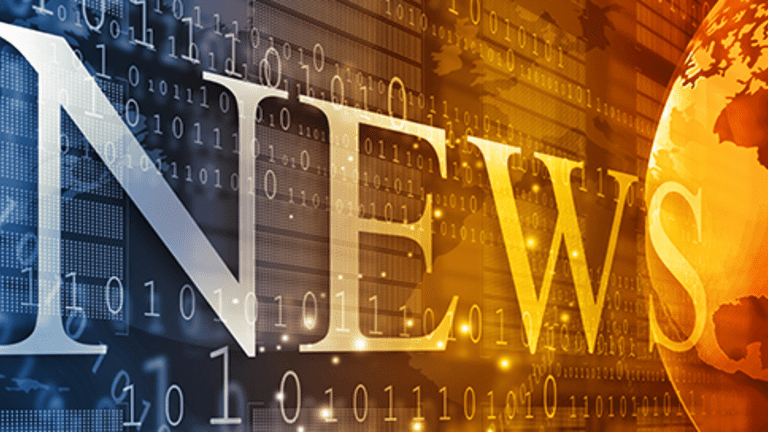 New Treatment for Prostate Cancer Lets Men Keep the Sexual Passion Alive
High Intensity Focused Ultrasound (HIFU) has emerged as a viable procedure that appears to have fewer side effets.
by Dr. Cary N. Robertson M.D. Medically reviewed by Dr. C.H. Weaver M.D. 9/1/2018
In the years since the first North American clinical trial to evaluate its safety and effectiveness, High Intensity Focused Ultrasound (HIFU) has emerged as a viable procedure for patients to consider after receiving a diagnosis of localized prostate cancer.
That study, begun in 2007 and known as the Enlight Trial, examined the efficacy of HIFU in participating patients diagnosed with low grade, low volume prostate cancer. In 2015, the FDA cleared transrectal ultrasound guided HIFU as a surgical tool for prostate tissue ablation. Around the world, more than 45,000 patients have undergone the prostate HIFU procedure.
According to the Urology Care Foundation of the American Urological Association, more than 90% of men who are told they have localized prostate cancer, that is, cancer that has spread in but not beyond the walls of the prostate gland, and has not metastasized. A majority of these patients could benefit from a procedure like HIFU.
HIFU uses high-frequency sound waves from an ultrasound machine to heat and ablate targeted prostate tissue by means of a special rectal probe. HIFU is 10,000 times more powerful than the amount of soundwaves necessary for producing images through diagnostic ultrasound.
During the procedure, the rectal wall is constantly monitored. The HIFU device automatically readjusts itself and, if deemed necessary, stops transmission of the high-frequency waves anytime they are in too close a proximity to the rectal wall in order to avoid rectal burn injuries.
Since the HIFU procedure is performed by going through the rectum – a natural orifice – it is considered noninvasive because it does not require an incision. Whereas cryotherapy and other modalities using laser energy require passage of a needle probe through the perineum to the inside of the prostate in order to deliver ablative energy to the prostate.
Studies in Europe have shown a significant percentage of patients who've gone through the HIFU procedure have experienced reduced side effects, such as incontinence and impotence. A multicenter study conducted by the French Association of Urology (AFU) showed optimal preservation of continence with HIFU for 97 percent of patients and erectile function for more than 78 percent of them.
As research progresses in both North America and across Europe, HIFU options for patients desiring prostate tissue ablation continue to expand.
The question for patients today is which patients are ideal candidates for prostate HIFU?
Individual Assessments
As with any healthcare question, the answer depends on a number of individual factors.
First, the 90 percent of men diagnosed with localized prostate cancer must meet the initial criteria for undergoing HIFU and that diagnosis qualifies them for other treatments, such as radical (complete removal) prostatectomy, radiation therapy, cryotherapy, or active surveillance (watchful waiting).
Secondly, a patient's pathological grade of cancer (Gleason score) must be established before any course of treatment for prostate cancer is chosen. That score is based on the Gleason grading system which measures the aggressiveness of the cancer from a numerical value of 1 (least aggressive) to 5 (most aggressive) and characterizes primary and secondary patterns as a total sum of two numbers as a total score 2-10.
As the Gleason score represents the sum of the two most common grades pathologists assign to diseased prostate tissue, if one area of tissue is graded as 4 and another as 3, then the Gleason score would be 7 (4+3=7). Optimal candidates for HIFU are men classified in the low/intermediate-risk category, which in general terms, applies to those with Gleason scores of 6 (3+3) or 7 (3+4).
Beyond the raw Gleason numbers however, the tumor volume must be assessed to determine whether it is low or high. Patients with high-volume Gleason grade 6 or low-volume Gleason grade 7 are considered ideal candidates for HIFU.
Notably, when patients undergo HIFU, there is a significant decrease in tissue volume and, on average, 20ccs will shrink to 5ccs. In addition to considering the Gleason grade and tumor volume, it's preferable if the tumor site is unilateral, meaning it affects only one side of the organ.
To recap, the optimal patient population for HIFU includes those with localized prostate cancer and low-intermediate risk, and who have low volume, preferably unilateral tumors.
In addition, patients suited for HIFU have:
--tumors that are posterior and lateral in location
--prostate glands that are short in height (25-30ml in height)
--no previous injury, scarring or disease to the rectum
--no calcifications in the prostate (because they deflect sound wave energy), and
--no allergy to latex (rectal probe cover contains latex)
It should be stressed that these criteria reflect an ideal patient profile and others who fall outside these parameters may also benefit from HIFU. For instance, one niche is a subgroup of men who have comorbidities that make them poor candidates for surgery or radiation therapy. Further, HIFU is a repeatable procedure that can be used as "salvage therapy," making it an option for patients who are no longer eligible for further radiation treatments.
Side Effects
What is Medicare Advantage
Medical Advantage or MA plan is a health plan provided by a private organization that partners with Medicare to offer healthcare services with their Medicare Parts A and B privileges.
Besides understanding the medical benchmarks physicians used to advise patients on the best course of treatment, some patients decide on a particular procedure based on the principle of efficacy (effectiveness) balanced against side effects. With prostate cancer, those side effects can have a significant impact on the individual's quality of life because patients face the real possibility of life-long incontinence or impotence after treatment.
For example, men in their 80s diagnosed with localized prostate cancer will likely live an additional 10 years and may decide to forgo any treatment. Whereas men in their 70s who receive the same diagnosis and prognosis may prefer treatment even if it compromises their quality of life.
Radical prostatectomy can cause significant erectile dysfunction. One study showed 60 percent of patients remained impotent at18 months or more. And, as men age, incontinence becomes more prevalent after radical prostatectomy. The same study showed that over 40 percent of men, ages 75 to 79, were incontinent 24 months after radical surgery.
With radiation, such as brachytherapy, some studies report that rates of erectile dysfunction after this procedure have been as high as 50 percent within six years after treatment. And with cryotherapy, impotence reported to be 49 percent to 93 percent at one year.
By contrast, recent multicentric European studies showed that 97 percent of patients who underwent HIFU were continent and 78 percent had recovered their erections rapidly after a hemi-ablation HIFU procedure.
Future directions
As HIFU technology evolves and long-term data accumulates, prostate cancer patients in the U.S. will have more opportunities to consider HIFU when making treatment decisions. As it stands currently, HIFU is an attractive alternative for many patients and should be considered as an option for those who are eligible for localized prostate cancer treatment.
Learn About Prostate Cancer Treatment Here:
About Dr. Cary Robertson M.D.
Cary Robertson, MD, is a board-certified urologic oncologist at Duke Health in Durham, NC, specifically trained in the surgical management of cancer. Dr. Robertson completed his urologic surgical residency at Duke University Medical Center followed by a urologic oncology fellowship at the National Cancer Institute. He went on to serve as a Senior Investigator at the National Cancer Institute/National Institutes of Health before accepting a position at Duke in October 1988. Currently Dr. Robertson is associate director, urologic oncology, Duke Cancer Institute, Duke University Medical Center.
References:
Cary Robertson, MD, Journal of Urology, April 2016, Volume 195, Issue 4, Supplement, Pages e198-e199
[MP18-15 EFFICACY OF HIGH INTENSITY FOCUSED ULTRASOUND (HIFU) AS A PRIMARY MONOTHERAPY FOR LOW RISK LOCALIZED PROSTATE CANCER: OUTCOMES FROM THE ENLIGHT TRIAL](https://www.jurology.com/article/S0022-5347(16%2903004-4/abstract)
Urology Health magazine (of Urology Care Foundation of the American Urological Association), Fall 2017, "Did You Know?"
Did You Know? Localized Prostate Cancer
Focal High Intensity Focused Ultrasound of Unilateral Localized Prostate cancer: A Prospective Multicentric Hemiablation Study of 111 Patients. Rischmann P. et al, European Urology 2017 February;71(2):267-273
Focal High Intensity Focused Ultrasound of Unilateral Localized Prostate Cancer: A Prospective Multicentric Hemiablation Study of 111 Patients
Gleason Score and ISUP Grade Group: Prostate Cancer Foundation
Urinary and Sexual Function after Radical Prostatectomy for Clinically Localized Prostate Cancer -- The Prostate Cancer Outcomes Study, JAMA. 2000;283(3):354-360. doi:10.1001/jama.283.3.354
Urinary and Sexual Function After Radical Prostatectomy for Clinically Localized Prostate Cancer
Radiation-induced Erectile Dysfunction: Recent Advances and Future Directions**:** Advances in Radiation Oncology, Jul-Sep, 2016 - 161–169.
Radiation-induced erectile dysfunction: Recent advances and future directions
Best Practice Statement on Cryosurgery for the Treatment of Localized Prostate Cancer, American Urological Association, page 5
prostatecancercentre.ca/wp-content/uploads/2014/10/babaian_cryo_2008.pdf