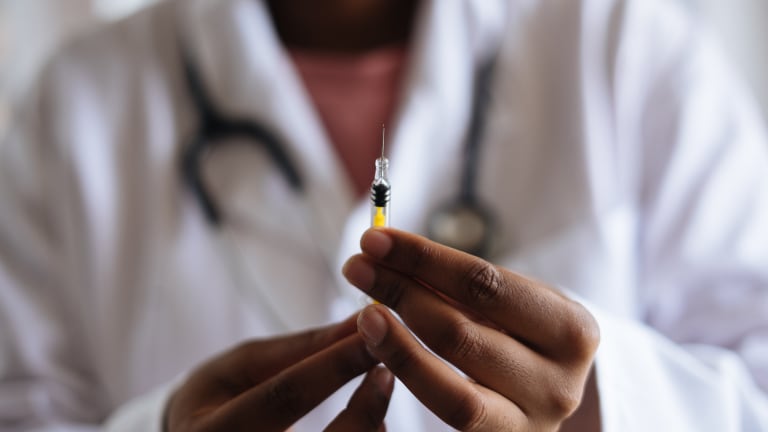 New Shingles Vaccine Available for at Risk Individuals in the US
Shingrix vaccine to prevent Shingles now approved for age 18 and older in immunosuppressed individuals
by Women's Health Updated 08/21
GlaxoSmithKline won U.S. approval for a new and improved shingles vaccine that will be marketed as Shingrix.  According to the United States Food and Drug Administration (FDA) the Shingrix vaccine has proved significantly better than the existing Zostavax vaccine in clinical trials. The FDA approved Shingrix, which is given in two doses, for individual's aged 50 and over.
About Shingles
Shingles is an infection of an individual nerve and the skin surface that is supplied by the nerve. It is caused by the varicella-zoster virus, the same virus that causes chickenpox. Older adults are most at risk of shingles, which is a painful, often debilitating blistering rash that results from reactivation of the varicella-zoster virus and remains latent in those who have had that disease.
There is an estimated 1 million cases of shingles each year in the United States, and 1 in 3 people develop shingles during their lifetime. Anyone who has recovered from chickenpox can develop shingles. It is not possible however to have shingles if you have never been exposed to chickenpox or the varicella virus that causes it.
Shingrix appears to represent a new and better option for individuals wishing to be vaccinated to prevent shingles. Individuals approaching 50 should discuss receiving the vaccine as part of their overall health maintenance with the primary care physician.
Vaccination of Immunosuppressed Individuals
The FDA approved Shingrix for the prevention of herpes zoster (shingles) in adults 18 years of age and older who are or who will be at increased risk of herpes zoster due to immunodeficiency or immunosuppression caused by known disease or therapy. 
Do You Have the Perfect Nose?
The British Association of Aesthetic Plastic Surgeons (BAAPS) regularly releases an annual audit, and the figures from 2018 showed that some 28,000 procedures took place in 2018.
Shingrix was found to be 68.2% effective against the development of herpes zoster in immunocompromised adults who received a stem cell transplant 50 to 70 days prior to the first dose and who were expected to receive prophylactic antiviral therapy for at most 6 months post-transplant. 
In adults who are or will be immunodeficient or immunosuppressed due to known disease or therapy and who would benefit from a shorter vaccination schedule, the second dose may be administered 1 to 2 months after the first dose.
References:
Shingrix approved in the US for prevention of shingles in immunocompromised adults. News release. GlaxoSmithKline. Accessed July 26, 2021. https://us.gsk.com/en-us/media/press-releases/shingrix-approved-in-the-us-for-prevention-of-shingles-in-immunocompromised-adults/.
Shingrix [package insert]. Triangle Park, NC: GlaxoSmithKline. 2021.