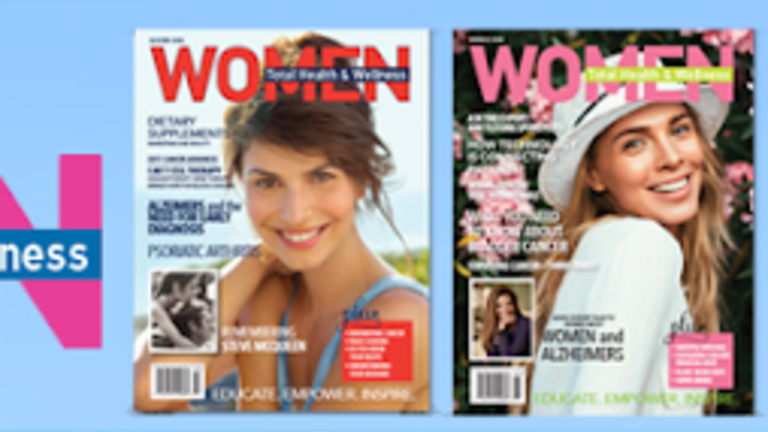 New Developments in Kidney Cancer Treatment
New Developments in Kidney Cancer Treatment
Cancer was the farthest thing from Daryl O'Brien's mind when she went for a routine OB/GYN exam in the fall of 1996. A 40-year-old pediatrician and mother of three children then ages four, seven, and nine, she had recently had a physical and been declared "perfectly healthy."
"The doctor ordered a pelvic ultrasound exam because she thought my uterus was a little enlarged," says Dr. O'Brien, of Montvale, New Jersey. "Ordinarily, a pelvic ultrasound wouldn't include looking at the kidneys, but for some reason this time they did." That ultrasound exam identified a 9-centimeter tumor in her left kidney, which proved to be malignant.
An even worse blow came after she underwent surgery to remove the cancerous kidney. "I asked my oncologist, 'What do we do next?' I thought he would recommend chemotherapy or radiation. I was shocked when he told me there was no treatment for kidney cancer other than surgical removal. He said, 'If the tumor has spread, you have less than a year to live.'"
Thirteen years later Dr. O'Brien is alive and well thanks to a new drug––one of four new agents for treating kidney cancer that have been approved in the United States since 2005. Although not a cure, these new drugs––Nexavar® (sorafenib), Sutent® (sunitinib), Torisel® (temsirolimus), and Afinitor® (everolimus)––offer new hope to survivors of a cancer once considered among the most difficult to treat.
"We are now treating kidney cancer as a chronic disease," says Robert J. Motzer, MD, a medical oncologist and kidney cancer specialist at Memorial Sloan-Kettering Cancer Center in New York. "I tell my patients that it's like treating hypertension or diabetes––as long as they have the condition, they need medicine to control it."
"Nothing Worked"

According to the American Cancer Society, in 2008 an estimated 54,000 Americans received a diagnosis of kidney cancer, also known as renal cell cancer. Men are diagnosed with kidney cancer more frequently than women; the average age at diagnosis is 65 (making Dr. O'Brien––a woman first diagnosed at age 40––a doubly exceptional kidney cancer patient).
Surgery to remove the affected kidney can be a cure if the cancer is detected early, but up to half of kidney cancer patients treated with surgery eventually have a relapse. Because kidney cancer often has no symptoms, in about three cases out of 10 the cancer has already spread beyond the kidney at diagnosis.
For years doctors tried just about every new cancer therapy that came along in patients with advanced kidney cancer, without success. "Many different chemotherapy drugs were tried, but nothing worked. Radiation was tried but didn't work," says Arie Belldegrun, MD, co-founder of the kidney cancer program at the University of California Los Angeles Jonsson Comprehensive Cancer Center.
The only treatments that showed any effect in advanced kidney cancer were interferon alpha and interleukin-2, agents that stimulate the body's immune system to attack cancer cells. These treatments, however, caused severe side effects and were effective in only a few patients.
Breaking the Chain

Meanwhile, however, in laboratories at the National Institutes of Health in Bethesda, Maryland, and elsewhere, scientists were working to piece together the molecular chain of events that causes kidney cancer. Their discoveries laid the foundation for the development of the drugs that are now extending kidney cancer patients' lives.
Nexavar, Sutent, Torisel, and Afinitor all belong to a new generation of cancer drugs known as targeted therapies. Unlike conventional chemotherapy agents that kill or damage normal, healthy cells as well as cancerous ones, targeted therapies are designed to minimize harm to normal cells while attacking specific cancer cells or specific "links" in the molecular chain of events that enables tumors to grow.
"Having identified the chain of events that leads to kidney cancer, the next step was to ask, 'What happens if we take a link out of the chain?'" explains Dr. Belldegrun. "Each drug was designed to interfere with the chain of events in a different place, thereby slowing the cancer's growth and in some cases shrinking it considerably."
For tumors to grow and spread, they need to develop their own network of blood vessels—a process known as angiogenesis. Normally, biological brakes constrain this blood vessel growth. One of the key breakthroughs the lab scientists made was discovering that many people who develop kidney cancer have a genetic mutation that, in effect, disables these biological brakes, allowing blood vessels and tumors to grow unchecked. Two of the new kidney cancer drugs, Sutent and Nexavar, work by erecting roadblocks that disrupt tumors' ability to develop blood vessels. Torisel and Afinitor block the action of a protein that promotes the growth of both tumor cells and blood vessels in kidney cancer. Sutent, Nexavar, and Afinitor are taken as pills; Torisel is given as an intravenous infusion.
New Options

For five years after the surgery to remove her cancerous left kidney, Dr. O'Brien had a computed tomography (CT) scan every six months to check for a cancer recurrence. "Then the doctor said, 'You don't need any further care. You should be fine.'" And she was, for another six years.
In the summer of 2007, she began having back pain that got progressively worse. In October, after muscle-relaxing drugs failed to relieve the pain, her doctor ordered an X-ray that identified a tumor in her right kidney and a metastatic tumor that was pressing on her spinal cord. Further diagnostic testing revealed more metastatic tumors in her spleen and pancreas.
"I felt like that was the ball game for me because I had been told from the beginning that there wasn't any chemotherapy," says Dr. O'Brien.
After being referred to Dr. Motzer at Memorial Sloan-Kettering, however, she learned that several new treatment options were now available. In January 2008 she enrolled in a clinical trial in which continuous treatment with Sutent was being compared with a regimen of four weeks on the drug followed by two weeks off. Dr. O'Brien continues to do well after more than a year on the four-weeks-on/two-weeks-off regimen.
"The crazy thing is that, except for the back pain, I've felt fine through all of this," she says. "Other than when I was recuperating from surgery, I haven't felt sick at all."
Dr. O'Brien has experienced some of the common side effects associated with these new anticancer drugs: elevated blood pressure, for which she now takes medication, as well as mild diarrhea, pain in her feet, and loss of hair color. The latter three side effects occur during the four-week treatment cycle and diminish during the two weeks she is off treatment. Other side effects that may occur with these drugs include fatigue, low white blood cell counts, mouth sores, nausea, and skin rash.
Sequential Treatment

The outlook for patients with advanced kidney cancer has changed dramatically compared with just a few years ago, when doctors had nothing to offer them, says Dr. Motzer. Complete remission, however, remains rare. "But with several drugs now available, we can treat patients sequentially with different agents," he says. "Although not curative, these treatments certainly give patients more time and better time."
In clinical trials that have been completed to date, Sutent doubled the time until patients' tumors began to grow again when compared with interferon ; Nexavar roughly doubled the time until patients' tumors progressed when compared with a placebo (inert substance) ; and Torisel extended the lives of kidney cancer patients with a poor prognosis by a median of two and a half months compared with interferon.
Afinitor became the latest addition to the arsenal in March 2009, when it was approved by the U.S. Food and Drug Administration (FDA) to treat advanced kidney cancer that has begun to grow again after treatment with Sutent or Nexavar. In a clinical trial, further cancer progression was delayed for five months in patients treated with Afinitor, compared with two months in patients who received a placebo.
Trials have also shown that the drug Avastin® (bevacizumab), in combination with interferon alpha, delays progression of metastatic kidney cancer for longer than interferon alone. , Avastin, like Nexavar and Sutent, works by interfering with tumors' ability to develop blood vessels. The FDA does not currently approve Avastin for the treatment kidney cancer, although it is approved, in combination with other drugs, to treat breast, colorectal, and lung cancer.
Dr. O'Brien's children are now 21, 19, and 16. She is grateful beyond words to have been able to watch them grow up. "Every time I have a CT scan, I know I'm okay for another couple of months," she says. "I don't look way into the future, but I look toward the next positive thing that I want to be here for." She is looking forward to attending her daughter's college graduation on May 15.
For others facing a kidney cancer diagnosis, Dr. O'Brien has this advice: "Find a good surgeon who has expertise in removing kidney tumors and does it frequently. It is hugely important that the tumor is removed completely––that can be a cure.
"Then get an appointment as soon as possible with an oncologist who specializes in kidney cancer. An oncologist who doesn't see a lot of kidney cancer may not be aware that the prognosis for this cancer is now much better than it was even five years ago.
"For anybody who, like me, had their surgery several years ago, see your oncologist periodically to hear about treatment updates.
"And, last but not least, have a positive mental attitude."
References
. Motzer RJ, Hutson TE, Tomczak P, et al. Sunitinib versus interferon alfa in metastatic renal-cell carcinoma. New EnglandJournal of Medicine. 2007;356(2): 115-24.
. Escudier B, Eisen T, Stadler WM, et al. Sorafenib in advanced clear-cell renal-cell carcinoma. New EnglandJournal of Medicine. 2007;356(2):125-34.
. Hudes G, Carducci M, Tomczak P, et al. Temsirolimus, interferon alfa, or both for advanced renal-cell carcinoma. New EnglandJournal of Medicine. 2007;356(22): 2271-81.
. Motzer RJ, Escudier B, Oudard S, et al. Efficacy of everolimus in advanced renal cell carcinoma: A double-blind, randomised, placebo-controlled Phase III trial. Lancet. 2008;372(9637):449-56.
. Escudier B, Pluzanska A, Koralewski P, et al. Bevacizumab plus interferon alfa-2a for treatment of metastatic renal cell carcinoma: A randomised, double-blind, Phase III trial. Lancet. 2007;370(9605):2103-11.
. Rini BI, Halabi S, Rosenberg JE, et al. Bevacizumab plus interferon alfa compared with interferon alfa monotherapy in patients with metastatic renal cell carcinoma: CALGB 90206. *Journal of Clinical Oncology.*2008;26(33):5422-28.