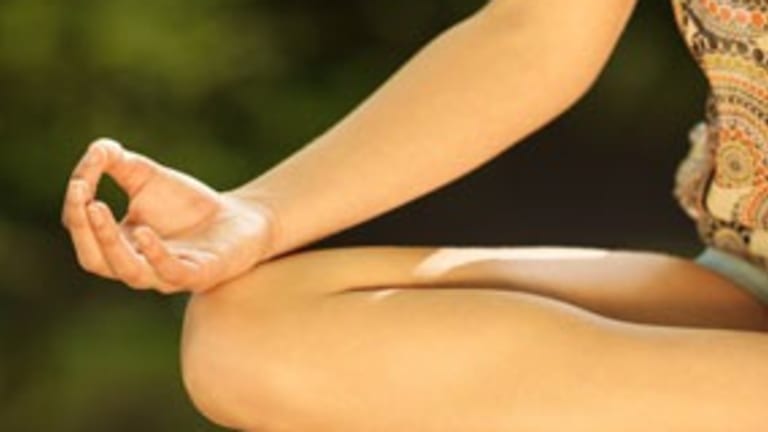 Mindful Technology: Meditation Apps Can Bring Focus and Relaxation
You may think that your smartphone is at odds with any attempt you might make at meditation.
After all, isn't one of our biggest obstacles to introspection these days our seemingly constant connection to technology? Ironically, however, many of us are turning to our mobile devices to "unplug."
Let's face it—our phones are, for better or worse, generally with us at all times. This probably increases our need for emotional and mental downtime, but it also opens up a potentially valuable resource to help us wind down and get centered. Enter the seemingly contradictory meditation app—a program for your smartphone to help you mindfully slow down for a few minutes on a regular basis.
App-assisted meditation certainly isn't the only way to find your Zen. But if you need a little help getting there, your smartphone just may be the answer. These apps can help you set and remember a daily time for meditation. Some also offer an easy-to-follow progression, taking you from shorter starter meditation sessions to lengthier sittings. You might even try plugging in your headphones, closing your eyes, and sneaking in a meditation session during your train commute or while you wait for an appointment.
Go to the iTunes store, Google Play store, or other app provider to learn more about these programs (including cost) and to download them to your device.
What is Medicare Advantage
Medical Advantage or MA plan is a health plan provided by a private organization that partners with Medicare to offer healthcare services with their Medicare Parts A and B privileges.
Headspace: If 10 minutes of meditation fits your schedule, Headspace may be the app for you. The program is offered on a subscription basis. You get some good support for this fee—a brief body scan, guided session with user-friendly instruction, insight into how the mind works, and—importantly—tips on how to sit and breathe.
The Mindfulness App by MindApps: Choose voice-guided meditations of three, five, 15, and 30 minutes in length. You can also choose the silent meditation option and a brief body-scan practice. The Mindfulness App also allows you to customize your meditation and track your progress.
Pranayama: Try this app for meditation where you focus on your breathing. The program helps you count your inhalations and exhalations using different sounds to tell you when to inhale and when to exhale.
Take a Break: If you're looking for a quick relaxation session in the middle of the day, this app might be the answer. Its short, guided meditations are a great way to refresh your mind.
Wisdom: Sometimes you need a little help tuning in with your inner wisdom. The Wisdom app helps you turn inward and tap into your own mental and emotional resources.