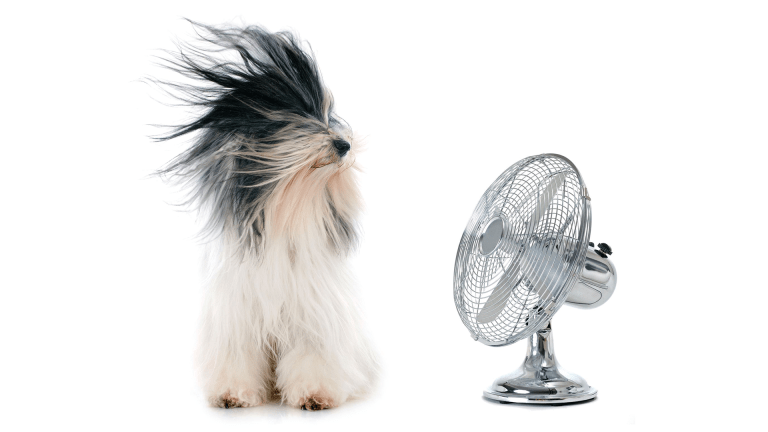 Managing Hot Flashes: What You Need to Know!
Lifestyle choices can go a long way toward managing or eliminating hot flashes, no matter your age or stage in life.
Healthy lifestyle choices can go a long way toward managing or eliminating hot flashes, no matter your age or stage in life.
By Diana Bitner, MD
Hot flashes during perimenopause and menopause can be very dis ruptive and confusing, and they can be induced by many factors other than low estrogen.
Instant menopause caused by chemotherapy, pelvic irradiation, or surgery to remove the ova ries can be especially shocking to the system. But there is hope: it is possible to have a hot-flash-free life even without estrogen.
Estrogen Is Not the Only Solution
Women who cannot take estrogen because of estrogen receptor–positive cancer or other risk factors (such as cardiovascular disease) should not despair. Estrogen is powerful, but it is not the only solution. Research is continuing to reveal that acupuncture can provide significant relief, as can medications other than estrogen. Most important, perhaps, is the evidence to sup port the significant improvement women expe rience when they make consistent, healthy life style choices.
Specifically, the idea is to focus on the essen tial components of wellness: make a daily habit of taking simple steps toward health. I like to offer women an easy way to remember the key pillars of a healthy lifestyle, with the acronym SEEDS, which stands for seven essential ele ments of daily success:
Water: 80 net ounces per day (total servings of water minus caffeine and alcohol)
Sleep: 50 quality hours per week
Micronutrients: multivitamin and vitamin D
Macronutrients: a healthy balance of protein, smart carbohydrates, and fat (and only one treat)
Daily exercise: should include a balance of aerobic exercise three times per week and strength-training or interval training three times per week, as well as regular stretching
Fiber: 35 grams per day to promote healthy bowel habits
Meditation or gratitude practice: twice per day
Making a conscious effort to live a healthy lifestyle can reduce hot flashes as well as improve your overall health; for cancer survivors it can also reduce the risk of recurrence. Poor lifestyle choices, on the other hand, can cause hot flashes—even for those already taking hormones.
How the SEEDS Were Planted
Whether a woman is 20 years old and menopausal after chemo therapy for leukemia, 35 and has received chemo for estrogen recep tor–positive breast cancer, or 45 and BRCA-positive and has undergone risk reduction surgery to remove her ovaries, the symptoms of meno pause can be overwhelming.
Since 2008 I have spent many hours working to understand the symptoms of menopause. As a gen eral OB/GYN who has seen many women get through the transition with minimal symptoms and others suffer from symptoms that inter fere with quality of life, I wanted to help.
As I considered my experiences with patients, I was confused about why women could have symp toms even though they took estro gen. That neither make sense nor fit what I had been taught about menopause. I asked myself, Is there a better solution than a prescrip tion for estrogen?
My aha moment came with a patient I will call Deb. She was 54 and experiencing terrible symptoms that she knew to be associated with menopause, including hot flashes, night sweats, trouble falling asleep and staying asleep, irritability, lack of motivation, debilitating fatigue, foggy brain, and zero sex drive. She had started estrogen prescribed by her primary care doctor, but she was not feeling relief from the dose—the maximum her doctor would prescribe—and came to me wanting the dose increased. She needed the symptoms to go away.
At the time I was not sure what to do, but I did know that a higher dose would increase the risk of com plications, so I did not increase her dose. Unfortunately, another phy sician did agree to up Deb's dose, and she developed a blood clot in her lungs—and almost died. And the higher dose of estrogen had not reduced her symptoms.
After her successful recovery, Deb returned to my office to discuss options. By this time I had been to several North American Meno pause Society conferences, had researched the cause of menopausal symptoms, and had developed a strategy for symptom treatment. I realized that the best treatment required consideration of the whole person.
In evaluating Deb's overall health, I was able to understand the many factors contributing to her symptoms. In addition to low estro gen, Deb's poor daily health hab its, co-existing health conditions (such as obesity and prediabetes), many life stressors, and unhealthy relationships were contributing to the frequency and intensity of her symptoms. By addressing barri ers, talking through solutions, and improving her habits, Deb was able to find a comprehensive strategy that worked.
A Daily Journey toward Health
While estrogen can be effective in helping women address hot flashes and other frustrating symptoms of menopause, there are other solu tions for women who suffer from hot flashes, night sweats, fatigue, sleep deprivation, and emotional upset. As Deb's case illustrates, a whole-person approach to health can offer many benefits.
At the end of the day, even with my years of experience and insight into the causes of menopause, I still have the occasional night sweat myself. I use it as a gift to invite review of my daily habits and con sider the factors I need to keep in mind to stay well during my own menopause transition.
Diana Bitner, MD*, is board certified in obstetrics and gynecology and is a certified meno pause practitioner by the North American Meno pause Society. She received her medical degree from Wayne State University School of Medicine in Detroit and completed her resi dency in obstetrics and gynecology at Spectrum Health/Butterworth Hospital in Grand Rapids. Dr. Bit ner has special interests in women's wellness, prevention of heart dis ease, menopause, libido, and min imally invasive surgery, including daVinci robotic surgery.*