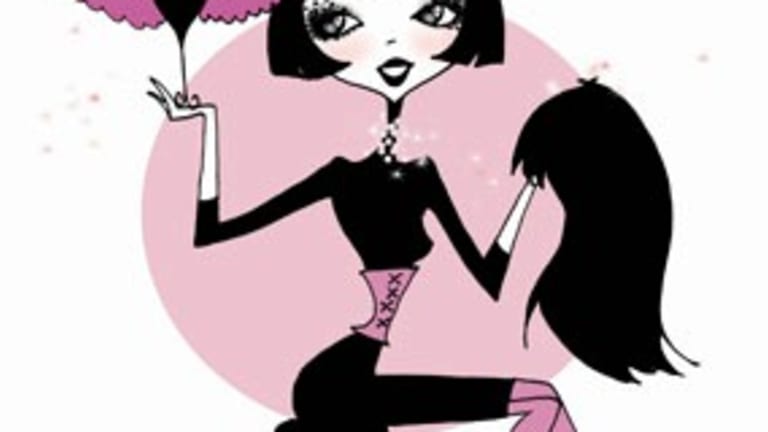 Look Good…Feel Better® Feeling Better From The Inside Out
Celebrity Hairstylist David Babaii provides hair and wig tips to women undergoing cancer treatment
During chemotherapy many women experience hair thinning and hair loss. What is your recommendation for the best way a woman can camouflage spots where her hair is thinning?
Because this is such a difficult time for women both physically and mentally, I like to place more emphasis on some of their other assets. I might suggest that they play up their eyes or lips to draw attention away from what they are going through and seeing in a mirror. If they have a love for jewelry, scarves, or hats, I use this to help them create a new look that will make them feel beautiful and not place such emphasis on their hair.
As for their hair, the haircut process is so important, and it depends on each woman. I spend a lot of time talking with each client and really finding out how she feels. This helps me understand where she's coming from so that I can give her a haircut that will not only boost her style but also make her feel good about herself.
Many women opt to wear a wig during chemotherapy treatment, which is a chance to experiment with different styles. What are a few things women should look for when choosing a new 'do?
I love the scenes from Sex and the City when Samantha is going through chemo. She wears a different wig for each scene. The color, the cut, and the style don't matter—she is determined to look fabulous. The show's portrayal of Samantha opened the door for many women to similarly embrace the fashion moment and not settle for just one wig. I think women should experiment and try on various styles, colors, and cuts. Feeling good about how you look is always good medicine.
Most of the time during chemotherapy women keep their hair shorter, either because they have no choice or they want to draw less attention to thinning areas. What are some fun and easy ways to style short hair?
What is Medicare Advantage
Medical Advantage or MA plan is a health plan provided by a private organization that partners with Medicare to offer healthcare services with their Medicare Parts A and B privileges.
Short hair has so many benefits and presents its own style statement, enabling women to look fresh and beautiful. It should never be looked at as a hairstyle just for women going through such a rough time. I always make my clients feel sexy and gorgeous by showing them various ways to wear their hair, along with the right styling products. My favorite way to wear short hair is naturally textured—almost as though you've just stepped out of bed. Wearing a hairstyle that is too stiff and structured is old-fashioned and doesn't complement anyone. To change your style, I recommend trying hair accessories such as headbands or a thin scarf, and letting some soft wisps of hair show through.
Wigs make it easy to change your hair color on a daily basis. What colors do you think look the best on brunettes, blonds, and redheads, respectively?
There are so many color choices when it comes to wigs today, but women undergoing chemotherapy treatments need to shy away from some of the more cool tones and look toward shades that will brighten their skin tones. At times, chemo can rob a woman's skin tone of its vibrancy, so the right wig color can help correct that.
It is all about pampering yourself and looking good so that you feel better from the inside out. Your body endures a great deal during these treatments, so any color that makes you feel or look better is the way to go when selecting a wig.
David Babaiiis a world-renowned celebrity hairstylist who has had a deep passion and love for hairdressing from an early age. His imaginative hair creations quickly gained him worldwide notoriety, which allowed him to work within the world of haute couture, designers, fashion magazines, and the world's top models. David's work has appeared not only in the runway shows of Armani, Chanel, and Dior but on the covers of every leading fashion publication, including InStyle, Allure, Glamour, Vogue, and Harper's Bazaar. David boasts an extensive celebrity clientele and is also a brand ambassador for Couture Colour.
TheLook Good . . . Feel Betterprogram was founded and developed in 1989 by the Personal Care Products Council Foundation, a charitable organization established by the Personal Care Products Council, the leading national trade association representing the global cosmetic and personal care products industry. The program is a collaboration of the Personal Care Products Council Foundation, the American Cancer Society, and the Professional Beauty Association/National Cosmetology Association, a national organization that includes salons, spas, distributors, manufacturers, and more than 25,000 beauty professionals. For more information about Look Good . . . Feel Better or programs available in your area, please visitwww.lookgoodfeelbetter.org, call (800) 395-LOOK [5665], or contact the local American Cancer Society office.