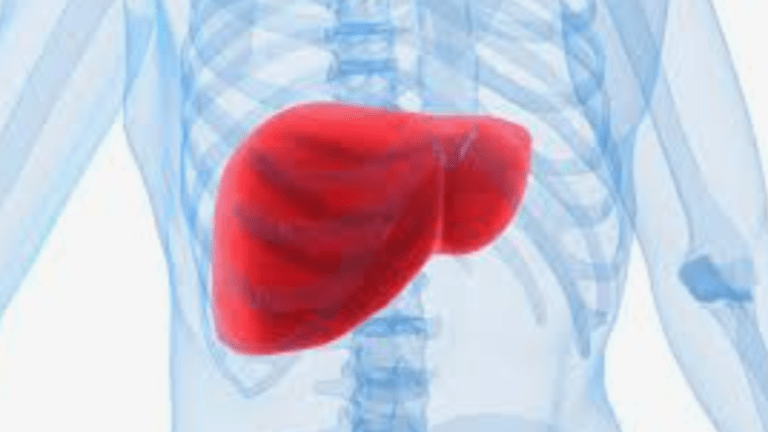 Liver Cancer Awareness - Are You at Risk?
Link Between Fatty Liver Disease and Cancer: Urgent Need for Non-Invasive Liver Screening Tool for Early Detection
By Jon Gingrich, CEO, Echosens North America, and Robert G. Gish, M.D., Medical Director, Hepatitis B Foundation, Doylestown, PA 12/2020
Hepatitis B and C and heavy alcohol use are common causes of liver cancer, but fatty liver disease is a less widely recognized contributor. The buildup of fat in the liver triggers inflammation, which over time can lead to fibrosis (scarring), cirrhosis and liver cancer.
Approved medications for liver disease focus on suppressing or stopping the cause of injury, such as anti-viral treatments for Hepatitis B or C. These treatments are designed to directly cure liver disease for HCV and for HBV to suppress viral replication and to remove or control the insult to allow the liver to repair itself. In the case of non-viral liver disease, such as alcohol associated liver disease and metabolic associated liver diseases where pharmacological therapies are in development, prevention and management based upon lifestyle changes, such as abstinence, diet, weight loss and exercise, are critical for effectively addressing liver disease. Lifestyle changes, however, are challenging to sustain over time for many individuals. For this reason, a non-invasive liver examination at the point of care can optimize a behavior modification and enhance a medication-free and highly effective way to prevent further liver damage.
Hepatocellular Carcinoma
Hepatocellular carcinoma (HCC), the sixth most common in the world, is the third largest cause of cancer-related deaths and accounts for the majority of liver cancers. The significant rise in non-viral causes of HCC has been linked to Metabolic Associated Fatty Liver Disease MAFLD, also known more commonly as nonalcoholic fatty liver disease (NAFLD), which ranges from simple steatosis in the absence of excessive alcohol intake to non-alcoholic steatohepatitis (NASH) where there is inflammation and fibrosis with or without cirrhosis. About 3-15% of obese patients with NASH progress to cirrhosis and approximately 4-27% of NASH with cirrhosis patients transform to HCC. At the outset, HCC can develop in patients with NASH without the presence of cirrhosis. (2)
When liver diseases advance to cirrhosis the incidence of HCC is significantly increased, making it essential to closely monitor for HCC through surveillance regimens. In fact, the American Association for the Study of Liver Disease recommends that people living with cirrhosis get evaluated twice annually for liver cancer. (3) Tests and procedures for early detection of HCC include biomarkers and ultrasound and used to diagnose HCC contrast imaging and rarely tumor/liver biopsy. Treatment may include surgery, liver transplantation, cryotherapy and hyperthermia, systemic therapy, radiation therapy, targeted drug therapy, immunotherapy and clinical trials.
Individuals Most at Risk for Liver Disease
Obesity, increase waist circumference, type 2 diabetes, hyperlipidemia and/or metabolic syndrome are key risk factors for the development of MAFLD, NAFLD or NASH, which is mostly symptomatic with nonspecific symptoms, often underdiagnosed and underreported. Recently, NASH became the most common reason for a liver transplant in women and older patients. (4)
Liver cancer, MAFLD/NAFLD, hepatitis C are prevalent in 40-80% of people who have Type 2 diabetes and in 30-90% of people who are obese. Being overweight or obese is responsible for about 85% of fatty liver disease. People with MAFLD/NAFLD have higher rates of several types of cancer, with the greatest increase seen for liver cancer and other gastrointestinal cancers. When liver disease advances to cirrhosis, the incidence of HCC is substantially increased. This makes it critical for clinicians to closely monitor for HCC development. (5,6)
More importantly, MAFLD/NAFLD is associated with a 2x increase in all-cause mortality in people with Type 2 diabetes over those diabetics without NAFLD and attributed to a 2x increase in cardiovascular mortality. NASH is associated with a 3x increase in all-cause mortality in this population attributable to the addition of liver-related mortality. (7)
Focusing on liver health can address the broader needs of at-risk patients and prevent them from developing NASH. In fact, this is critically important given the costs and complications associated with NASH. Although the NASH progression rate may be slower than other types of liver disease, the incidence of NASH, and its sequela hyperlipidemia, hypertension, Type 2 diabetes, obesity and metabolic syndrome, is increasing throughout the world. (8)
Diagnosis, Monitoring and Treatment
While the majority of people with Type 2 diabetes may have MAFLD/NAFLD, the condition is typically undiagnosed because of the asymptomatic nature of the disease, lack of clear consensus regarding screening and follow-up, low awareness about its importance among some healthcare providers, and the need for liver biopsy to make the diagnosis of NASH.
Liver enzymes, which may be poor predictors of fatty liver alone, and when combined with blood-based tests, such as APRI and FIB-4 index and NAFLD fibrosis score, are helpful. Also, having non-invasive imaging is critical for diagnosing MAFLD/NAFLD and helping determine the presence of advanced fibrosis and amount of fat.
FibroScan, for example, is an FDA cleared technology for the diagnosis and monitoring of adult patients as part of an overall evaluation of liver health. Unlike blood tests that measure circulating markers of hepatocyte injury, such as alanine aminotransferase (ALT) and aspartate aminotransferase (AST), FibroScan can be used to directly and non-invasively screen, stage and monitor patients suspected of having MAFLD/NAFLD/NASH and determining if they are at high risk of advanced fibrosis and with sequential tests document progression, stable disease or regression.
FibroScan provides reproducible results, allowing for both diagnosis and monitoring of liver stiffness and liver fat. This cost-effective screening tool also can identify potential fibrosis in people with NAFLD and can be used to rule out the need for further assessment, including an invasive liver biopsy, saving time and resources for people who may not require further evaluation. (9,10)
Prevention and Patient Engagement
MAFLD/NAFLD is reversible if caught in the early stages and accompanied by lifestyle change. The American Diabetes Association recommends maintaining a healthy weight, and regular exercise to reduce the amount of fat in the liver and for better control of blood glucose levels. In many patients, a 5-7% decrease in body weight is associated with a reduction in liver fat and inflammation. (11)
Because MAFLD/NAFLD and NASH are so tightly intertwined with obesity, diabetes and lifestyle, a "whole person" approach to patient engagement is needed to support behavioral changes that will result in better outcomes across the co-morbid conditions affecting the individual patient including alcohol abstinence.
NASH patients with indications of advanced liver fibrosis should be referred to specialist care for further assessment. While finding and managing fibrotic NASH is an important component to addressing liver disease, patients with steatosis alone are also at a greater risk of cardiovascular mortality and morbidity than the general population. (12)
A comprehensive assessment of liver health, combined with "whole person" strategies and non-invasive, point-of-care monitoring can help optimize a medication-free and highly effective way to improve liver health and prevent liver damage.
References:
10.[https://www.cghjournal.org/article/S1542-3565(20)30500-0/abstract](https://www.cghjournal.org/article/S1542-3565(20%2930500-0/abstract)
11.
12.