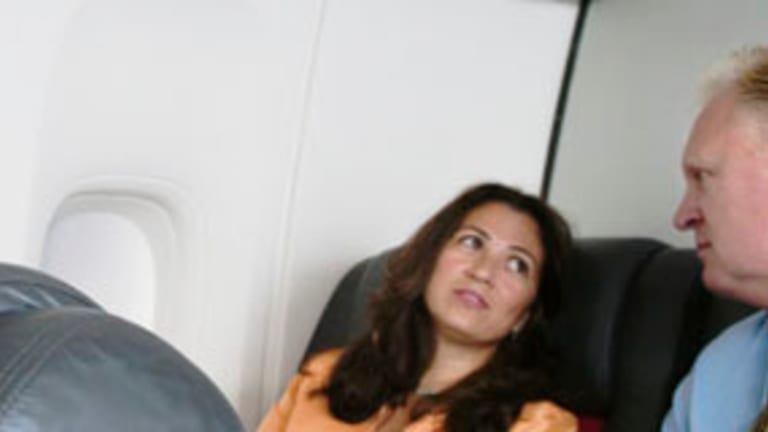 Inactive Lifestyle Increases the Risk of Blood Clots
Women who sit too much double their risk of pulmonary embolism.
We all know that regular exercise is critical for health and wellbeing, but if you needed another reason to get up and move, here it is—the results of a new study indicate that women who regularly sit for long periods of time are two to three times more likely to develop a deadly blood clot in the lungs.[1]
A pulmonary embolism is a blood clot in the lungs—and it occurs when part or all of a blood clot that forms in the deep veins of the legs travels through the bloodstream to the lungs. Symptoms of pulmonary embolism include difficulty breathing, severe chest pain, excessive sweating, fainting, weak pulse, and coughing that produces blood. Pulmonary embolism can lead to abnormally low blood pressure and sudden death.
This is the first study to prove that an inactive lifestyle increases the risk of pulmonary embolism. The study included 69,950 female nurses who were followed for 18 years as part of the Nurses' Health Study. The women provided details about their lifestyle habits every two years throughout the study.
The results indicated that women who spent most of their time sitting (more than 41 hours per week outside of work) were two times more likely to develop a pulmonary embolism than women who spent the least amount of time sitting (less than 10 hours per week outside of work). The relationship between inactivity and pulmonary embolism remained the same even after adjusting for other risk factors such as age, smoking and body mass index (BMI).
What is Medicare Advantage
Medical Advantage or MA plan is a health plan provided by a private organization that partners with Medicare to offer healthcare services with their Medicare Parts A and B privileges.
What's more, the researchers found a link between physical inactivity and high blood pressure and heart disease, indicating that physical inactivity could be the link between arterial disease and venous disease. Researchers have long known that prolonged inactivity—such as that induced by long overseas flights—can increase the risk of blood clots in the lungs or the legs. The results of this study reinforce that correlation and shows up prolonged sitting in everyday life also increases the risk.
Add this to the growing list of reasons to remain physically active throughout life. Not everyone needs to train like a professional athlete, but everyone can find ways to incorporate movement into everyday life. It's critical to your health!
Reference:
[1] Kabrhel C, Varraso R, Goldhaber SZ, et al. Physical inactivity and idiopathic pulmonary embolism in women: prospective study. British Medical Journal. 2011; 343:d3867